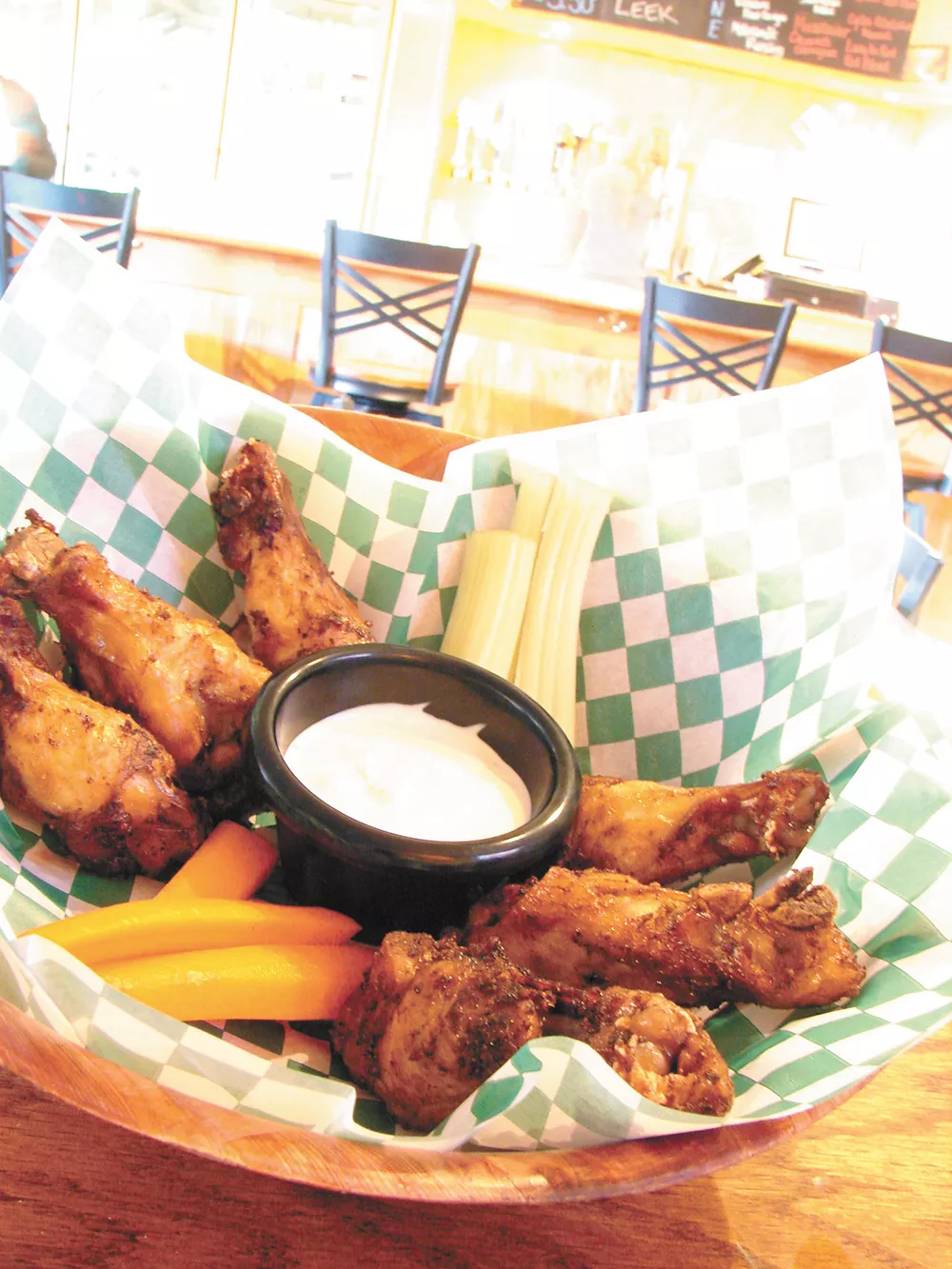 Add one more to the list of breweries available in the North Idaho panhandle, but leave the box unchecked for now as Paragon Brewing begins not with beer, but with food.
Chef Pete Edge lived in Scotland and got inspiration for the menu from his British father, explains Kerry Kieres. She owns the pub with husband Chris and Jake Bieker, a fellow Coeur d'Alene firefighter.
That means dishes like Scotch Eggs (hard-boiled eggs wrapped in housemade English sausage and deep-fried) with mustard ($8), also served in a salad with steamed potatoes, greens and Earl Grey pickled grape tomatoes ($9). Of course they have burgers ($12) and fish and chips ($12). And their version of bangers (sausage) and mash includes a roasted potato galette (or doughy cake) and sweet pea polenta with rich Scotch ale demi-glace ($13).
Beer and wine accent many of the recipes. The beer-brined, breaded pork chop ($12) is served with braised Brussels sprouts and barley risotto (this dish ought to be called the Tongue Twister). Bacon-wrapped sliders get a Malbec reduction and gooey Gorgonzola ($12) while IPA is used in the Caesar dressing.
Local beer and wine is available until the seven-barrel brewhouse is built next door to the location formerly known as Sully's Pub and Grill and, going even further back to the '60s, as the Time Out Tavern.
A cornerstone of Paragon's beer menu will be Red Dog Brown, a Northern English Brown that won them best-in-show at 2013's Helena Summer Homebrew Competition. Also planned is a pilsner named Czech Please, Maple Leaf amber, a Scotch ale called Cabar Feidh, and two IPAs: the Windy Bay and the Hiawatha Trail Pale Ale. They're still searching for a name for their Hefeweizen and gluten-free pale, but are committed to the name of the brewery.
"Paragon means a model of excellence," explains Kerry Kieres. "Our goal is to constantly keep to that high standard with our food and beer styles." ♦
Paragon Brewing • 5785 N. Government Way, Coeur d'Alene • Open Tue-Sat, 11 am–10 pm • paragonbrewing.com • 208-772-9292