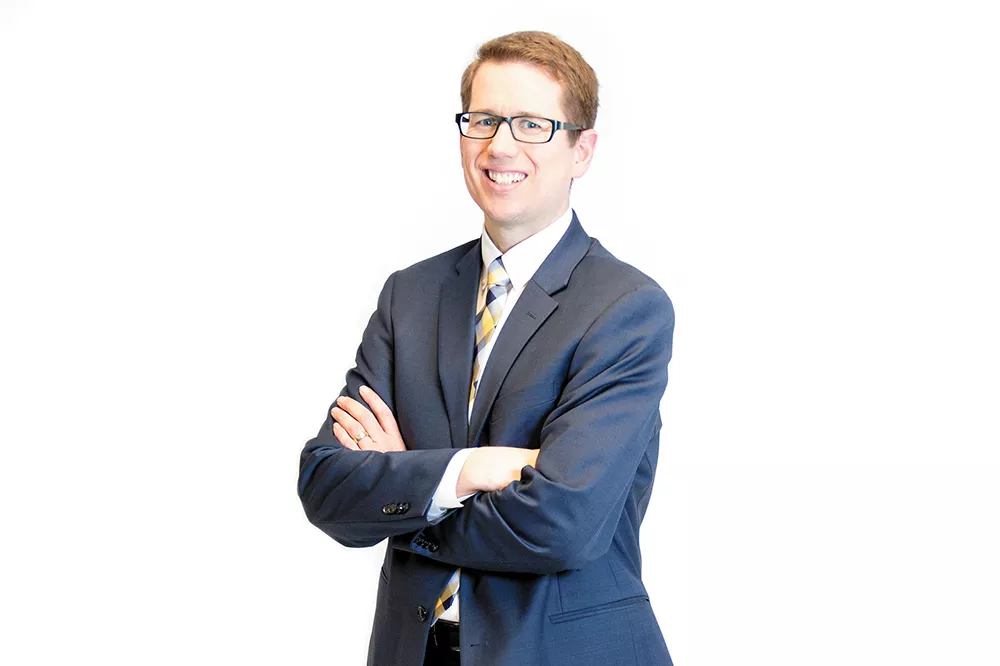 The Central City Line, a highly anticipated $72 million plan for six miles of high frequency bus service, will feature shiny new shelters and a preboarding fare payment system and run between Browne's Addition, through downtown, and Spokane Community College. Planners in the late '90s originally wanted a downtown trolly system. In 2011, battery-powered electric buses won out, and the project's backers have worked ever since to cobble together funding, including successfully asking voters to raise local taxes in 2016.
Now, the Federal Transit Administration issued a $53.3 million grant for the project, closing the remaining funding gap. The bus service, which is slated to begin in 2021, will be the first of its kind in the region. Karl Otterstrom, director of planning and development with the Spokane Transit Authority, says that's a big deal.
INLANDER: What's the vision behind the Central City Line? Why should people be excited about it?
OTTERSTROM: It's really founded upon a regional view of transit. It is about how do we take transit above and beyond where transit has been in Spokane, arguably ever, in that we're not just providing frequency of service, we're providing a service that says, "This is for anyone to take."
Our downtown plaza ... one of the challenges is that it's a facility that is a destination in and of itself for transfers. That kind of disrupts the ability to get people across downtown smoothly because everything stops at the plaza. So having something [i.e., the Central City Line] that flows through allows us to make transit trips viable for short trips that are just west or east of the plaza.
The other part of the line [is] the permanence of it: People can count on this being there in the future, whether it's a developer or a home buyer or a condo buyer, a renter — they can rely on transit because we've put our stake in the ground.
This new route won't have dedicated bus lanes. How reliable will the project be if the buses have to flow with existing traffic?
It's not that you can't get reliable transit without [dedicated lanes]. Yes, there are moments of less reliability. But what's key is the day-to-day experience: things like having the ability to pay at all doors or pay before you get on, to flow into the bus and reduce what we call "dwell time," how long the bus is physically stopped. Those things that create the experience of reliability are key. The corridor itself is [also physically] constrained. We don't have streets as wide as Salt Lake City where it's 130 feet of right-of-way — we're talking 75 feet to 100 feet at best.
Creating the notion that it could be better, that this is a waypoint in our efforts to make transit even better, is not a bad thing.
How will the Center City Line set Spokane up for future ambitious transportation projects?
I think the opportunity is there [for voters] to see transit as a viable option. The Central City Line really helps set the stage for people to understand what opportunities are there. Many people locally don't have an experience [with Bus Rapid Transit], a touchstone to be able to say "I know what that's like." We're not forcing anyone to get out of their cars, but they can see that it is a viable option. And a lot of people just don't see that today. So exposing many more people to that experience definitely is part of the goal. ♦
This interview has been lightly edited for length and clarity.