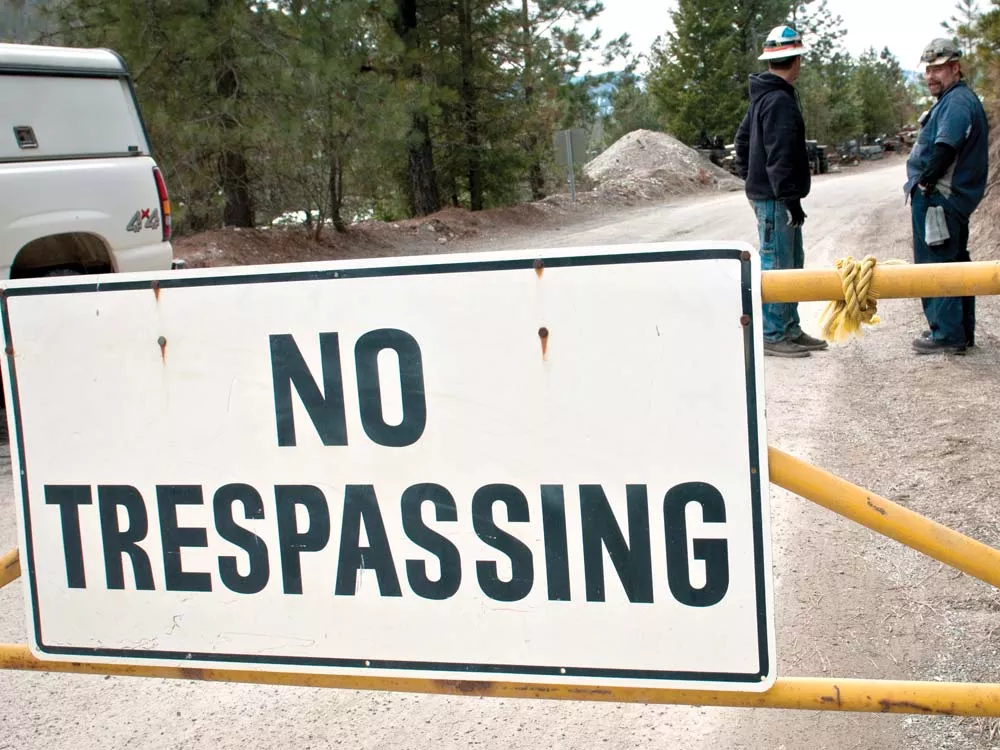 For nine long days, Mullan stood waiting. On April 15, a tunnel collapsed in the Lucky Friday mine outside of town and trapped Larry "Peter" Marek inside. No one knew if he'd survived, or if he had, how long he could last underground. Regardless, rescue efforts ran around the clock as the small town waited, hopefully, for any word of Marek.
I pulled into Mullan last Wednesday to take photos, unsure of what I might find or where I should even start. I saw a woman digging in her garden, stopped my car and asked where I might get something to eat.
She put down her tools and, smiling wide, recommended the Coyote Café. Bring your appetite, she told me, the portions are huge.
I walked inside, bellied up to the counter, ordered and waited. It seemed like business as usual. Customers ate, servers cleared dishes. A waitress sat rolling silverware into napkins.
Then a truck labeled "ambulance" roared by with its lights flashing. The restaurant went quiet. The waitress stopped rolling silverware and glanced to the cook. She asked him, "Are they bringing him out?" The cook watched the taillights pass and then silently shook his head. The painful wait would go on for four more days.
Word about Marek's fate finally came on Sunday. "We are heartbroken to report that we now believe Larry was under the fall of ground when it occurred and is deceased," Hecla executive Melanie Hennessey said in the statement. Rescue efforts turned to recovery, as workers lifted Marek's body from the ground.

Amy Hunter, an intern for The Inlander, is photographing our region through a visual storytelling project called Wanderlust, which you can view at Inlander.com/wanderlust.