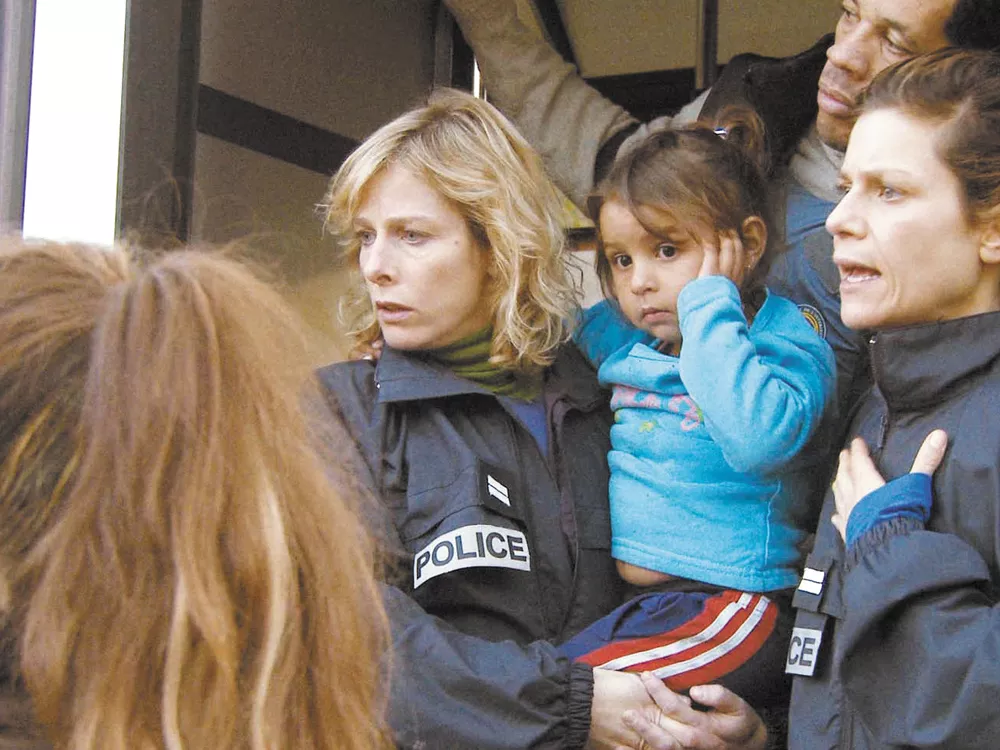 I
t isn't the hand-held cinematography
that makes
Polisse
feel like a documentary. It isn't the raw, naturalistic subject matter — abused, neglected kids and the cops who are supposed to protect them.
That's all good, but it's the performances that carry Polisse.
That's a critical cliché, to be sure, but the work done here by the French cast makes me want to take back some of the other times I've said this. Especially films in which realism is the goal. Against the performances of Polisse, the backcountry stoicism of last year's Winter's Bone, for example, feels like Moulin Rouge. Almost stagey.
Haggard, makeup-less, and, besides Maïwenn, largely unknown to me, the actors wear their roles like skin. They yell and they weep and they just stare, giving little sense of what they're feeling, if they feel anything at all. They are controlled when they shouldn't be and they engage in gallows humor in front of teenagers, which isn't exactly appropriate.
They cope, in short, any way they can, and in drastically different ways person to person. And as they do, they never seem aware of the camera.
Maïwenn and her screenwriting partner, Emmanuelle Bercot, only offer the sketch of a plot here. Kids come in and they come out. They are lost and then found. Molesters confess and are taken away or they don't, and things become murkier. If a suspect is politically connected, it may not matter if he confesses or not.
The film centers on how the officers deal with all this. As a result, the antagonists here aren't the individual abusers and rapists. Instead, there is the slow erosion of sanity and clarity that comes from rubbing up against a persistent evil, on one hand, and ambivalent bureaucracy, on the other.
It isn't until the very end that Maïwenn breaks the spell she takes such pains to cast, adding an unnecessarily dramatic — cinematic — flourish.
It's not a stupid move. You can tell Maïwenn wants to underscore — in one final, dramatic act — the commitment and sacrifice it takes to face this much darkness.
She just didn't need it. If she'd had more faith in what she and her actors had done in the previous two hours, Polisse would be a perfect film. But a degree of imperfection is fitting here. Polisse is about making good as imperfect people, working within imperfect systems.
In that sense, the last scene aspires to the same things the film's characters do. It is as noble as they are, and also as flawed.