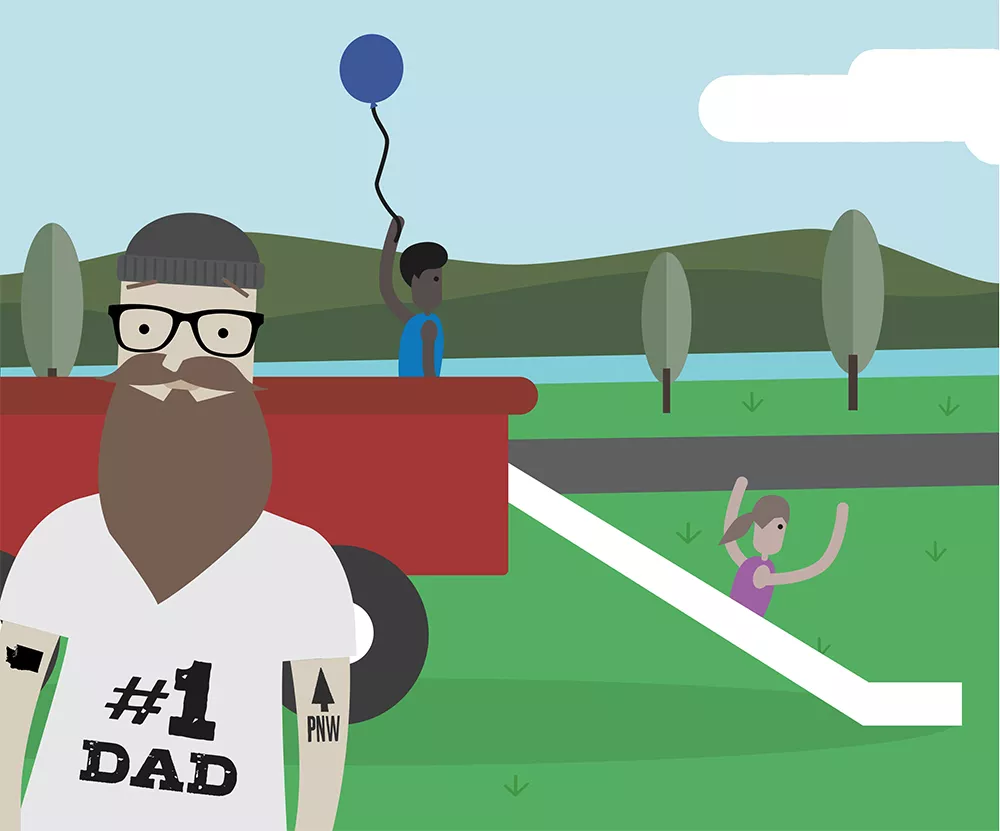 SUMMER READING PROGRAM
Crack some books this summer with the Spokane Public Library's Summer Reading Program. Youths who complete 15 hours of reading by Aug. 31 will receive a book. Adults can win prizes too, making it fun for the whole family. The library offers other activities for kids throughout the summer, from learning about insects and reptiles, to making new crafts. Visit spokanelibrary.org/calendar/ for a calendar of events. Sign up for the Summer Reading Program at read.spokanelibrary.org.
ZANY ZANIAC COMEDY
The Spokane Library District's Zaniac Comedy Show combines comedy, music, circus arts and self-expression, all while emphasizing creativity, literacy and persistence. Captivating performances by Alex Zerbe include beatboxing, juggling, dancing, rapping, live music looping and more. The show takes place around Spokane County throughout the summer. For dates, times, and a complete listing of other library events, go to scld.org/summer-16/.
COEUR D'CON ART CONTEST
Kids can show off their skills in the Fan Art Contest for Coeur d'Con, the library comic con at the Coeur d'Alene Public Library on Aug. 13. Artists are invited to submit original work or select a graphic novel, movie or video game to depict. All pieces must be brought to the main library by closing time on July 29. Entries will be displayed at the library and will be judged by the public. Visit coeurdcon.wordpress.com for details.
EMERGE SUMMER ARTS
Sign up for one of many kids' classes through the Emerge Summer Arts Program in Coeur d'Alene. Kids and teens can get their hands dirty creating two summer-themed clay projects, take the stage and work with professional actors to create a play, paint a portrait of their favorite pet, explore the use of henna as a natural pigment, body adornment, and more. For a complete list of summer programs, visit emergecda.org.
EXPLORE SCOTCHMAN PEAKS
Get outside with Friends of Scotchman Peaks Wilderness and Bonner Homeless Transitions. They're teaming up for the third year in a row to introduce children to the great outdoors and instill a love of nature. Families with kids 12 and under are invited to join the organizations on four different hikes this summer. Hikes take place June 24, July 15, Aug. 5, and Aug. 26. For more information and to sign up, visit scotchmanpeaks.org and find the hiking schedule.
GATHER AT THE FALLS
The significance of gathering at the Spokane River goes back generations and is a sacred tradition for many Northwest tribes because the river gives life, love, hope and a sense of revitalization. The Gathering at the Falls Powwow is a cultural event providing the chance to celebrate the gifts the river provides, and to create or renew friendships. Dancers and singers, young and old, come from near and far to showcase their songs and their dance styles. The Powwow is Aug. 26-28 at Riverfront Park. Head to gatfpowwow.org/ for more details.
GO BACKYARD CAMPING
For some parents, packing up a weekend's worth of essentials and taking their brood camping can be a little daunting, so pitch a tent a little closer to home. Children will still love the excitement of doing something out of the ordinary and sleeping outside. If no burn bans are in effect, use a fire pit and make hot dogs and s'mores, and tell some spooky stories. Leave your devices inside and enjoy being unplugged for a night. Families can form lifelong memories, all from their own backyard.
ENGAGE IN UNSTRUCTURED PLAY
Parents don't have to have an activity scheduled for their children all of the time. In fact, the benefits of free play are widespread and well documented. It's essential to development, fostering cognitive, physical, social and emotional well-being, according to the American Academy of Pediatrics. Hurried lifestyles and increased attention to enrichment activities come at the expense of free, child-centered play, so let kids be kids this summer. It's a fun, cherished part of childhood, and their healthy development depends on it.
RENDEZVOUS FOR KIDS
Check out Rendezvous for Kids, an annual, two-day arts festival for children taking place in Moscow's East City Park. The annual event happens in conjunction with the three-day Rendezvous in the Park concert series. Rendezvous for Kids offers children ages 3 to 12 an opportunity to explore numerous artistic disciplines, including multimedia projects, textiles, tie-dye, drama, music and more. The program happens July 14 and 15. The cost ranges from $15 to $35. Registration includes art activities, T-shirt, snack, lunch and lunchtime entertainment. To register, visit rendezvousinthepark.com.
ALL ABOARD
Take a scenic excursion on the North Pend Oreille Lions Club train, an hour-and-a-half ride between Ione and Metaline Falls, before the train rides come to a halt later this year.
The train passes through the countryside, along steep cliffs, over trestles and through tunnels, offering stunning views that aren't available from the road. Passengers will see beautiful natural vistas, historic structures, maybe even some wildlife. But be warned: The train has been "robbed" by Ma Cutter and her gang, looking for donations to support the historic Cutter Theatre in Metaline Falls.
Since 1981, the North Pend Oreille Valley Lions Club and the Pend Oreille Valley Railroad have teamed up to operate several rides in summer and fall along the Pend Oreille River. Proceeds have benefited the local communities.
Now the beloved train is in its last summer of operation due to the need for a costly, federally mandated inspection on the tracks.
"It's more than sad," says Dick Norton, a Lions Club board member.
It's also been a much-loved pastime for the 11,000 people a year who have enjoyed the train rides.
"Many, many of them are repeat riders," Norton says. "They bring their kids and grandkids back every year."
Be sure to get your tickets soon. The trips often sell out early.
"Because it's the last year, people are getting their reservations way earlier than normal," Norton says.
Tickets are $15 for passengers 13 and older, and $10 for children ages 2 to 12. Children under 2 ride free. Visit lionstrainrides.com or call 1-877-5ALL-ABOARD for dates and ticketing.
Make a day of it and check out North Pend Oreille County Down River Days, July 29 to July 31. Some of the rides happen in conjunction with the event, which also includes a Cowboy Breakfast in Ione Park, Extreme Barbie Jeep Racing, a beer garden, the 57th Annual Down River Days Parade and more. Head to downriverdays.com/ for more info.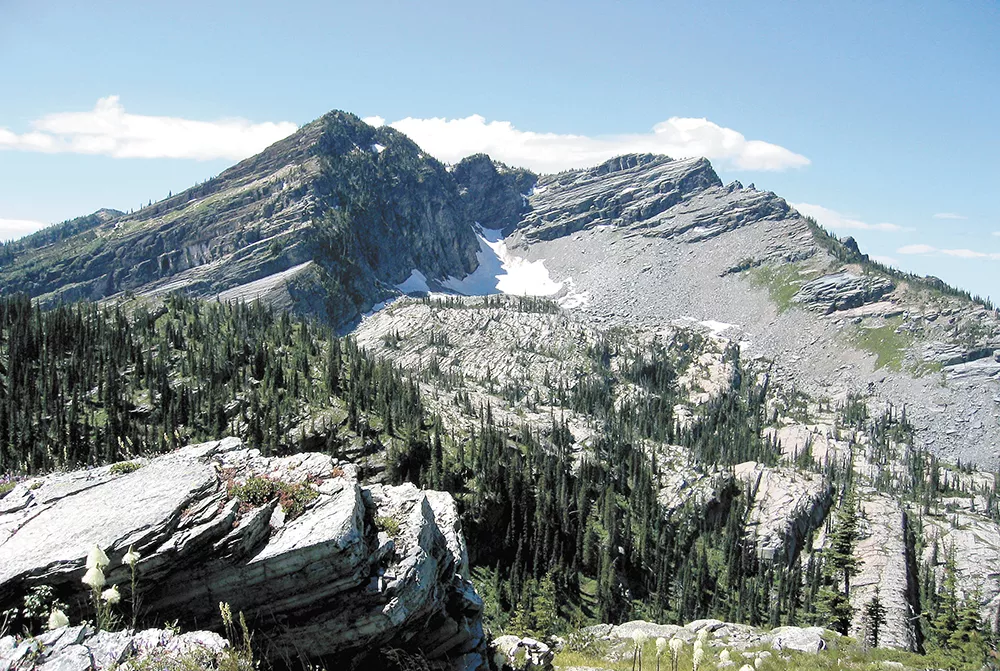 KINETIC FEST
Featuring kinetic art and a parade of wacky, people-powered vehicles, the daylong Kinetic Fest in Coeur d'Alene celebrates all things innovative and audacious.
The festival encourages attendees — kids and adults alike — to look at materials and imagine ways to use them differently.
"When you're around other people who are making amazing, creative things, you get inspiration to do the same," says Barbara Mueller, CEO of nonprofit Gizmo-CDA, which organizes the event. "We wanted to create an opportunity for that to take place in Coeur d'Alene."
Participants create vehicles using bicycle parts and whatever else they can dream up. The parade will also feature juggling, a tuba band, a kazoo band and more.
Kids are invited to decorate their bicycles or tricycles and don costumes for the parade. The entry fee for kids is $5, and $30 for adults. Get geared up for the event at Kinetic Fest build days, which take place every Saturday leading up to the parade. A kids' bike decorating day is slated for July 9.
"It's going to be a wonderful day to watch these kinetic contraptions go down the road," Mueller says. "It will be an opportunity for people to see things they don't normally get to see."
Kinetic Fest attendees can create new objects using reimagined toy parts at the mutant toy event, and help with interactive artwork that will ultimately be turned into a sculpture, among other attractions.
"We have all kind of ways for adults and kids to be involved with building and making and being creative," she says.
The festival will include food booths, ice cream, popcorn and a beer garden for the adults.
The event goes down from 10 am to 5 pm at McEuen Field July 10. Visit gizmo-cda.org for more info. ♦