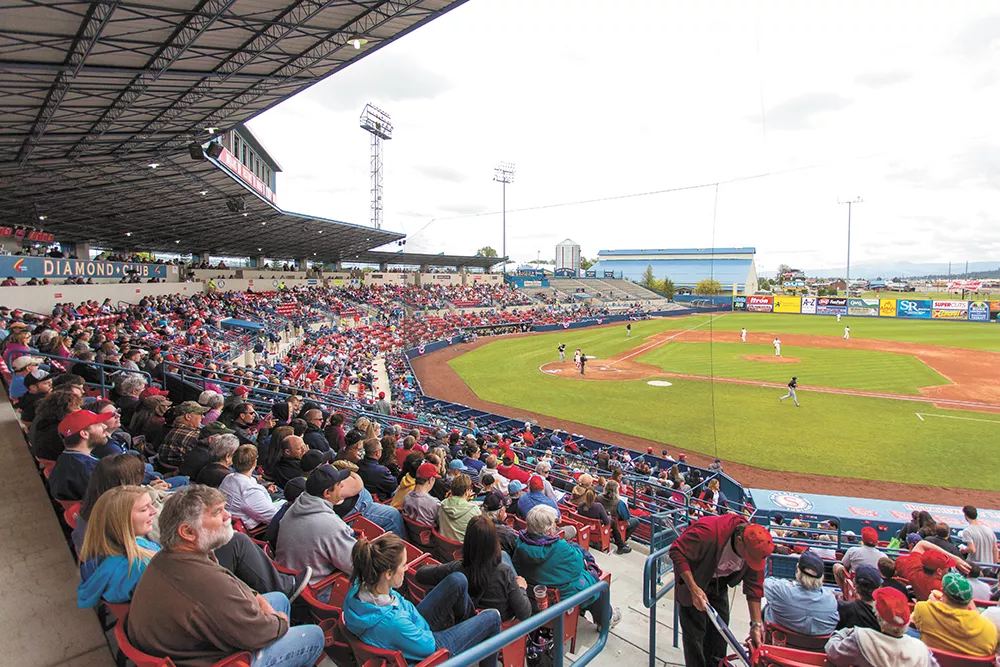 Long before most professional sports gained a toehold in America, pro baseball arrived in the little city of Spokane Falls in 1890.
Teams in Spokane Falls, Seattle, Tacoma and Portland formed the Northwestern League. The arrival of the railroad made it feasible to operate the Pacific Northwest's first pro sports league.
Today, the Spokane Indians play in the Northwest League, which dates back to 1955. The league has produced Hall of Fame players like the late Tony Gwynn (Walla Walla), Ozzie Smith (also Walla Walla), Reggie Jackson (Lewiston) and Rickey Henderson (Boise). Other notable Northwest League alumni include Ken Griffey Jr. (Bellingham), Felix Hernandez (Everett) and Ian Kinsler (Spokane).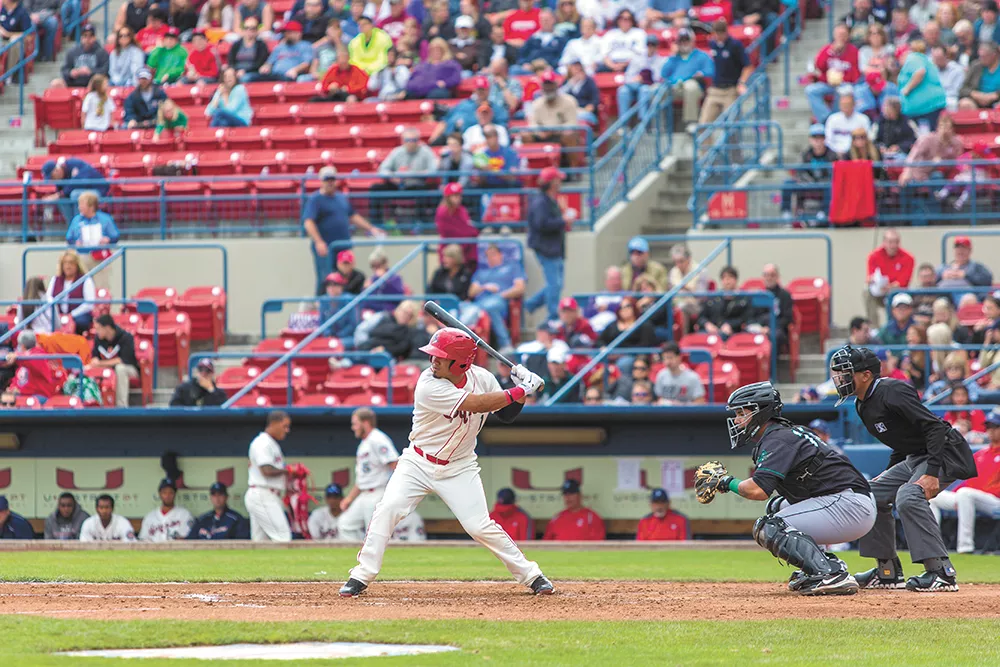 10 Tidbits about Spokane's Professional Baseball Past
1. Pro baseball has been played at Avista Stadium (and its previous names) since 1958, when the Indians played in the Class AAA Pacific Coast League. The ballpark was constructed in barely three months when the PCL's Los Angeles Angels sought a new home after the National League's Brooklyn Dodgers moved to Los Angeles following the 1957 season.
2. Former major league infielder Tim Hulett, in his club-record eighth season as Indians manager, recently won his fifth state championship as a high school coach in Louisiana.
3. In 1989, Indians third baseman Dave Staton became the only Northwest League player to win the Triple Crown, leading the league in batting (.362), home runs (17) and runs batted in (72).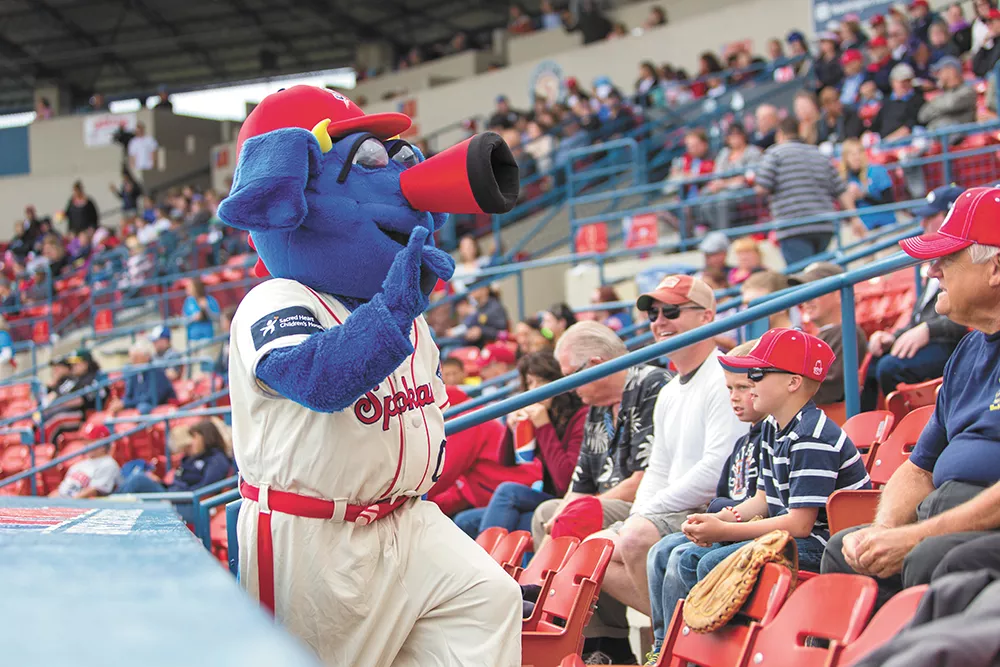 4. Frank Howard, who spent part of the 1959 and '60 seasons with Spokane, hit more major league home runs in a season (48) and career (382) than any other former Spokane player.
5. Hall of Famer Don Sutton, who appeared in two games with the 1968 Indians, won more games in the majors (324) than any other former Spokane pitcher. Don Newcombe, who pitched for the 1961 Indians, set the single-season record of 27 major league wins by a pitcher who also threw for Spokane when he starred for the 1956 Brooklyn Dodgers.
6. The Indians, the short-season Class A affiliate of the Texas Rangers, have led the Northwest League in attendance a record 15 consecutive seasons.
7. Center fielder Willie Davis (1960) and Howard, a first baseman-outfielder (1959), won Minor League Player of the Year awards while playing for the Indians. Howard spent part of the '59 season in the Texas League.
8. Hall of Fame manager Tommy Lasorda guided the 1970 Indians to the PCL championship. Spokane's roster included future major league standouts Steve Garvey, Bill Buckner, Bill Russell, Davey Lopes, Charlie Hough and Doyle Alexander.
9. Maury Wills, a career minor leaguer before he learned to switch-hit in Spokane, won the National League's Most Valuable Player award in 1962 when he set a major league record (since broken) with 104 stolen bases for the Los Angeles Dodgers.
10. San Francisco manager Bruce Bochy, who won 2010 and 2012 World Series titles with the Giants, made his managerial debut with the 1989 Indians. ♦
The Spokane Indians kick off a five-game series against the Boise Hawks on Sat, June 21, at 6:30 pm • Tickets at spokaneindians.com or 343-6886