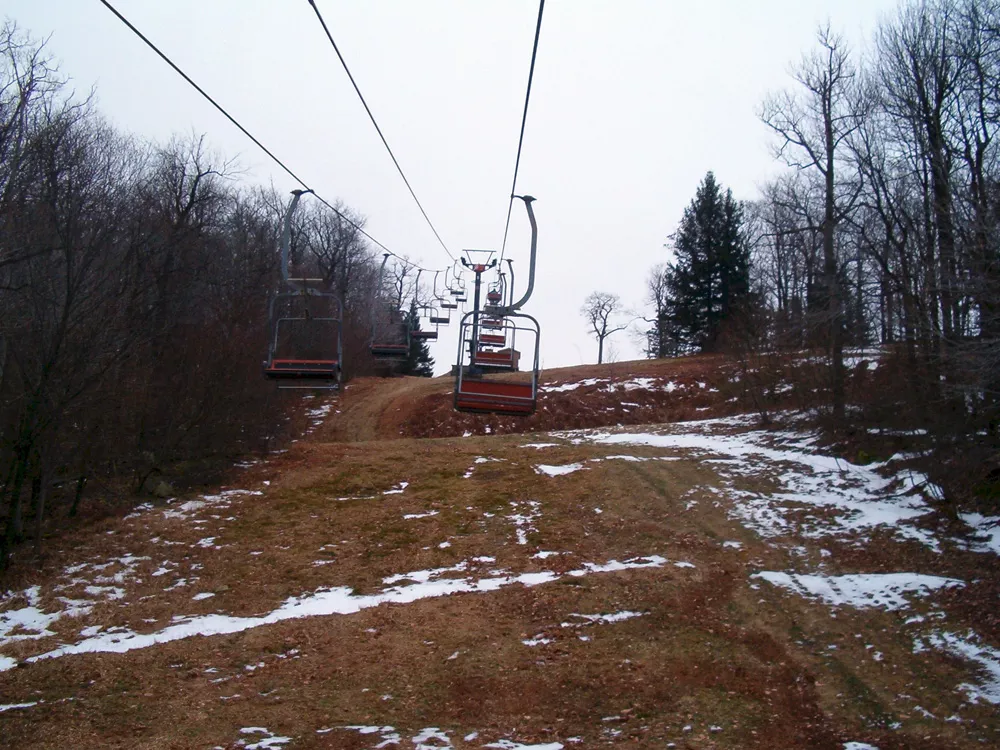 On Thursday, Jan. 5, the National Weather Service reported that more than 300 high-temperature records had fallen in more than 21 states. Walla Walla flirted with 70 degrees — it was warmer there than Miami.
"This is happening across the entire country," says Bill Kelly, chief meteorologist at KHQ-TV. "I've never seen anything quite like it; usually one region's gain is another region's loss."
"The storm track is well north of the lower 48," adds John Livingston, a meteorologist at the National Weather Service in Spokane. "Up in Alaska, they're getting clobbered with record snows."
For valley-dwellers here in the Spokane/Coeur d'Alene area, it's been one of those rare years when you haven't needed snow tires or window scrapers. But for many skiers across the nation, it's been a bummer.
The driest December in Utah history broke with five inches of snow Sunday; at Snowbird last season, 800 inches of snow fell. Resorts in Vermont were only partially open to start the New Year, despite a record storm that hit before Halloween. At Vail in Colorado, they haven't been able to open the back bowls for the first time in 30 years. And Badger Pass in Yosemite Park is not only closed, but has no snow at all on the ground.
So it was some kind of providence that settled over the Inland Northwest early this season.
"We got saved in November," says Livingston. "We got kind of a steady stream [of snow] between Nov. 12 and 24, with a big snowfall Nov. 18."
Along with a few spits and spats, the local resorts have been living off that early-season gift.
"This season, we were able to open Nov. 18 with mid-winter conditions," says Phil Edholm, owner of Lookout Pass. "I think last year we opened on Nov. 19."
While a weather-dependent business like a ski resort is always open to risk, all five of our local resorts opened as early as they wanted this season.
"That's the glass-half-full part here," adds Kelly. "While other places are brutal, every resort here is open, and that's because we started November really strong."
Edholm says the word is getting out that the Inland Northwest is one of the few places that has snow.
"People are on the Internet now, searching for where the snow is," he says. "I was riding up the chairlift with people from New Hampshire over the weekend who came because we have the best snow quality around."
The trick for Edholm and other local resort operators is to remind people living here that, despite all the weird weather news, there's skiing. "When there's snow down in Spokane, that's when we'll get more skiers. But we're already ahead of last year, and we've got great coverage now — machine-groomed, packed-powder conditions."
Kelly spent three hours on Silver Mountain Monday morning, and he was impressed with the conditions: "I hiked up Wardner Peak, the sun was out, the ride down was nice and soft, and the groomed runs are really good. I was surprised; it was a really good day."
And that's the nature of the sport in a year like this, when you can't take anything for granted and every inch of snow is precious. "The bottom line," says Kelly, who predicts we will get more snow this winter, "is to get up there when you can."

Welcome to Snowlander, Vol. IV
Here we are, well into the second month of skiing and I feel like we've seen it all — big powder, a little rain, and lots of sun. Over the holidays, I ran into many first-time visitors to this area, and my question to them is why the Northwest Rockies for their holiday break? The overwhelming response was, "This is the only region that has snow."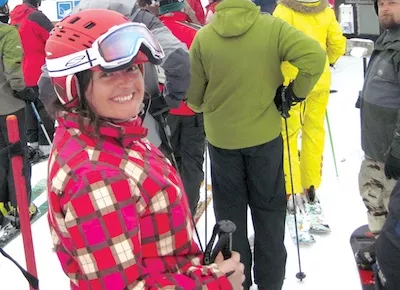 What's so beautiful about hearing that as a response was that our region has now made an impression on ski tourism that will undoubtedly be favorable over the next several years. Who knows? Instead of booking future trips to their favorite Montana, Utah or Colorado resorts, these snow travelers will remember the fond family vacation of 2011 to our local resorts and make a new tradition out of it.
It is hard to ski day after day, week after week, with no large snow accumulation. As a good friend posted as on Facebook this past Sunday, it's crazy "when you're stoked because a centimeter is making all the difference in the world." Everyone I've spoken with remains positive that the snow will come again, and they're stoked that our corner of the world is still looking a heck of a lot better than most places in regards to snow coverage and conditions.
Now with a successful holiday season in the books, area resorts are not skipping a beat. They're smoothly transitioning into the most exciting time of the year — event season. All of the local resorts have jam-packed events calendars through the remainder of the season — wife carrying, oyster feeds, torchlight and firework displays, big air shows and competitions, rail jams and a 24-hour ski race. Check out Snowlander.com or keep this Snowlander supplement for quick reference. Both of these are the best resource for a comprehensive event schedule. And all of the events are great reasons to get up to the slopes.
The positive is we still have three months of ski season, with the days getting longer all the time.
See you on the mountain!
Jen Forsyth
Snowlander Editor
jen@snowlander.com