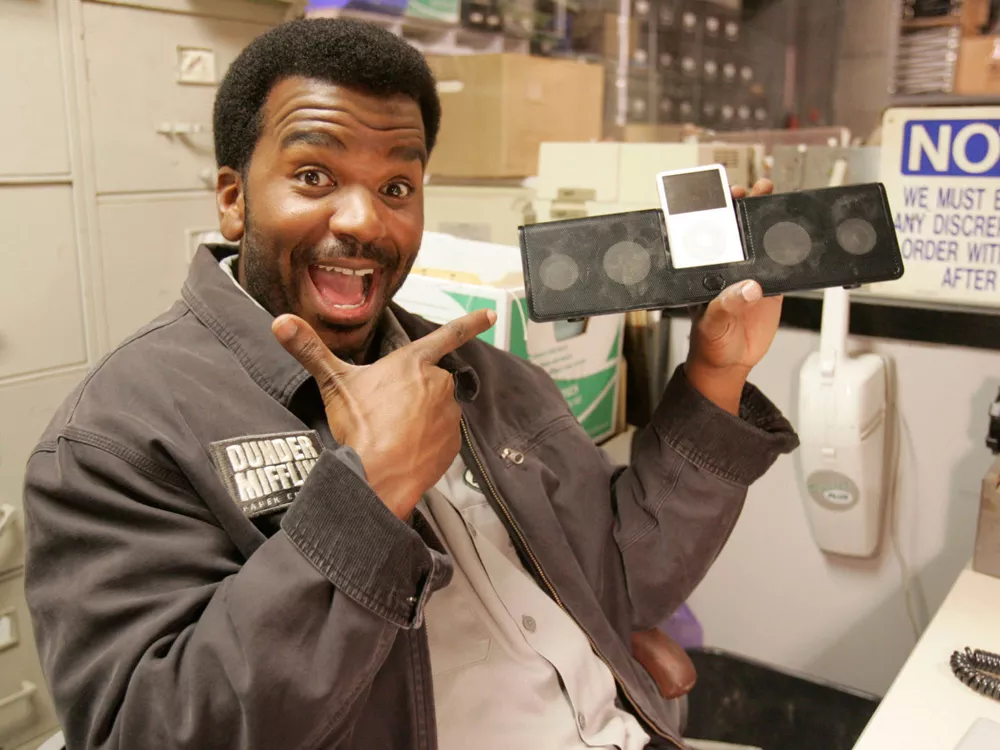 The promo shows 1.3 seconds of him smiling enthusiastically, and the first episode of the seventh season of Last Comic Standing shows his three minutes of jokes. Then my little brother, comedian Chris Fairbanks, exits stage left, with a little bit of money and an updated clip on his resume reel.
But what the hell. My brother, and anyone who chooses to be a professional comedian, is used to being humbled, often mercilessly. I've been in an audience when he was being heckled by drunken hockey fans. "Tough crowd" doesn't begin to explain it.
The initial network promo for this season's Last Comic Standing showed an empty stairwell leading to a backstage entrance, with a voice-over: "It's the only thing people fear as much as death itself..." (They're referring to the well-known statistic about speaking publicly).
The show recruits comics from New York and Los Angeles, and Chris says he knew about 30 people at the initial screening for Last Comic Standing, including two of the three judges (Greg Giraldo, Andy Kindler and Natasha Leggero) and host Craig Robinson ("Daryll" from The Office).
"But it's not as much a stand-up comedy contest as a reality show," he says. The program seeks to entertain the average TV viewer, not a person paying to see "fresh, original comedy," Fairbanks explains, so the self-deprecating 'Look I'm fat,' 'Look, I'm Hispanic', or 'Airline pillows are so small!' jokes reign.
He's been involved in three seasons, making it to the semi-finals during the last round in 2008. Despite the show's shortcomings, Fairbanks agrees with NBC's claim that this will be the best season yet.
"Craig is funny and bizarre hosting it, and the quality and breadth of the comics will be much better." That's what my little brother says.
TIVO-WORTHY
Drop Dead Diva
I will never tire of reincarnation humor. On Drop Dead Diva, a novice model dies in a car crash and takes over the body of Jane (Brooke Elliot), a plus-sized attorney. It sounds contrived, but the writing is smart and the characters charming — including comedian Margaret Cho as Jane's assistant. (Sundays, 9 pm, Lifetime)
World Cup 2010
The crazed fans, the players' wives, the improbable venue of South Africa — it all comes together starting this week for a month of soccer on ESPN and ABC. Clear out space on your DVR, as the time difference is big: For example, the Greece vs. South Korea match on Saturday airs at 4 am out here on the West Coast. This weekend's biggest match is United States vs. England (Saturday at 10:30 am on ABC), but to kick things off properly check out Mexico vs. the host nation South Africa (Friday at 6:30 am on ESPN).
Top Chef Washington D.C.
It's summer, so you can probably only sign on to one show to follow, and Season Seven of Top Chef is a good choice. The first episode is always fun, as you get to meet the cheftestants and somebody goes home for something really embarrassing. (Wednesday, 6/16, 9 pm, Bravo)