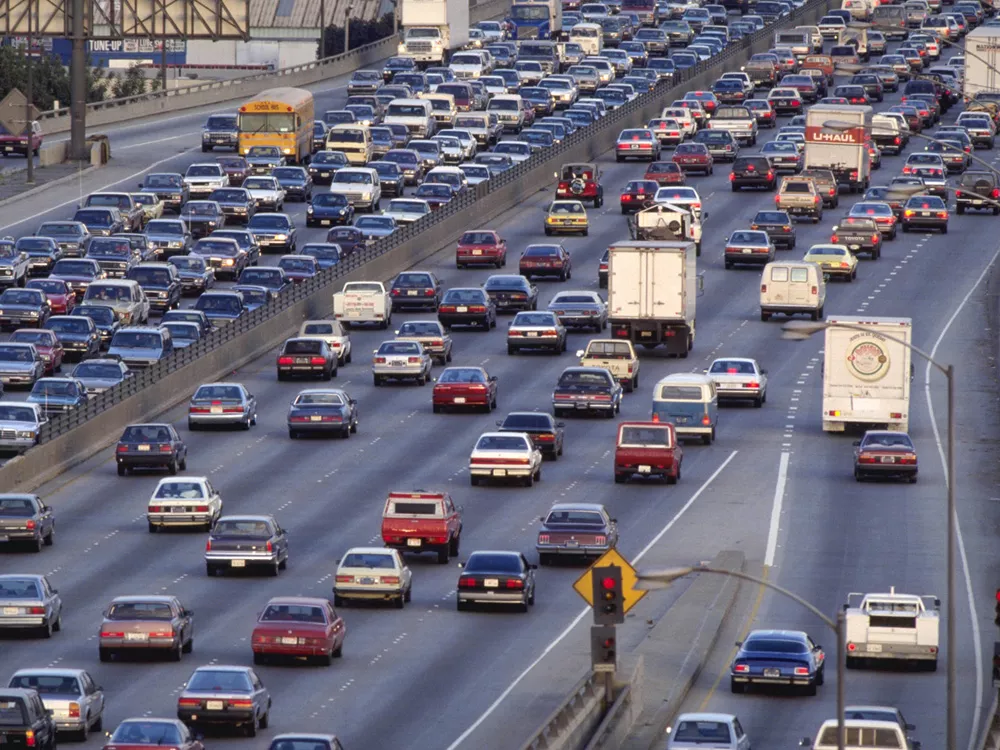 Jim Honeyford says illegal immigrants have an abusive relationship with Washington. The way he sees it, they use the state's relatively lax driver's license rules to gain an American identity, and then leave us.
"They're flying in, getting temporary residency and using it to get residency in other areas. We don't require any proof of identification, really, that deals with legal residency," says Honeyford, a Republican senator and second-generation farmer from the Yakima Valley. "The hole should be plugged."
Honeyford is the primary sponsor of a bill in the Washington Legislature that would require immigrants to prove they're in the country legally before obtaining a driver's license or identity card from the state. Eleven other senators have lined up behind Honeyford, including two Democrats, both from the Puget Sound area. Other people think Honeyford is trying to write national immigration policy through our state's Department of Licensing.
"Immigration is a federal matter," objects Jorge Barón, executive director of the Northwest Immigration Rights Project, or NWIRP.
Honeyford says his bill, SB 5006, has nothing to do with immigration. But the law's title — "Concerning the issuance of drivers' licenses, permits, and identicards to persons who are not lawfully within the United States" — seems to belie this position. The only way someone is "not lawfully within the United States" is after he or she has immigrated here.
Regardless, his bill has a tough fight ahead of it.
Bills similar to Honeyford's have cropped up in every legislative session since 2003, though to no avail.
Asked to handicap his bill, Honeyford responds, "Something like 70-30." He pauses. "Thirty percent passage."
It's not the same story elsewhere. Since 2006, six states that once granted illegal immigrants the right to drive have rescinded those rights, leaving just three states — Washington, New Mexico and Utah — where illegal immigrants can drive to work.
"By law, the Department of Licensing is not concerned with someone's U.S. citizenship status," department spokesman Tony Sermonti says. "It's not required to get a driver's license in this state. What is required is … that you're resident of Washington state. We're only concerned with state residency."
According to a recent nationwide analysis by the New York Times, 4.5 million illegal immigrants drive regularly, most of them without licenses. In Georgia alone, which the Times focused on as a particularly get-tough state, 200,000 illegal immigrants drive daily to work.
"It's not that they're going to stop driving, because that's a necessity in our world, especially in Eastern Washington," says the NWIRP's Barón, of Honeyford's bill. "Drivers' licenses are about regulating driving and making sure drivers are good drivers. … They'll just be driving without a license and driving without insurance."
Honeyford says this interpretation of his bill is wrong. Illegal immigrants will still be able to be licensed drivers, he says, but their license will clearly state that the card cannot be used for identification.
So, Honeyford suggests, they can still drive to work to perform the manual labor that helps the Yakima Valley — and many other places across the state — churn out its apples and cherries.
And, without a doubt, they're the ones doing the work. According to the U.S. Department of Agriculture, between 2002 and 2007, the number of Latino farmers nationwide increased 14 percent, doubling the rate of growth among farmers overall.
Recent Census Bureau data from the most current American Community Survey shows that the percentage of Spanish speakers is notably increasing in the Pacific Northwest. In 2000, only 12 counties in Washington had significant populations of people — more than five percent — who spoke Spanish at home. Now, there are 17 such counties.
Since he represents the Yakima Valley — where a quarter of the people speak Spanish — Honeyford is at the epicenter of all this. Even though he says his bill isn't about immigration, it would greatly impact immigrant workers.
In a recent article in the Yakima Herald-Republic, Dan Fazio, the director of employer services for the Washington Farm Bureau, said that most illegal immigrants use the state's driver's license to fulfill identification requirements for the I-9 form, which allows them to work in the state.
"It will definitely be a hindrance," he said.
Honeyford´s not too worried about picking up where the federal government has dropped off. He says he's just joining the crowd.
"If 47 other states have corrected that problem, then we should step up and fix it too," he says.
The licensing department doesn't care either way. "With this sort of issue, it's not our role to take a stance. … The DOL could implement the changes," says the department's Sermonti. "This is a conversation for lawmakers to have. It's better for them to talk about this than us."