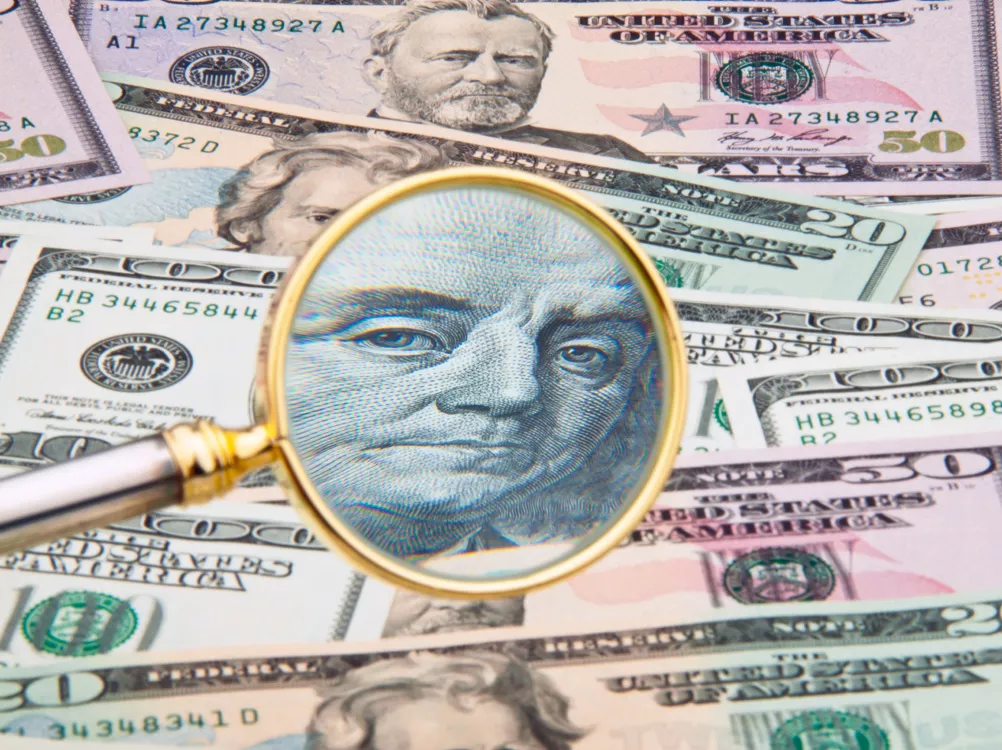 President Barack Obama has been loudly criticized — coherently and incoherently, rightly or wrongly — for the massive increase in the budget deficit. For multiple reasons, this year's federal budget deficit is $1.29 trillion, nearly triple the deficit in 2008.
But recently, Obama appointed a bipartisan commission to explore exactly how we can whittle that down. Led by a former Republican senator and Bill Clinton's former chief of staff, the commission's suggestions rankled partisans on both sides.
Among other things, the plan increases taxes by nearly $1 trillion by eliminating most deductions, cuts military spending by $2.2 trillion, raises the retirement age to 69 by 2075, stops taxing overseas profits of multinational corporations, eliminates earmarks and public broadcasting funding and limits the growth of Medicare.
All that would, theoretically, balance the budget by 2035.
Ultimately, the plan only received 11 out of 18 votes — not enough to officially recommend it to Congress.
But a Republican senator from Idaho, Mike Crapo, supported it. And so did — get this — Democratic Sen. Dick Durbin, majority whip. We called Crapo for his reaction to such a rare alliance.
"What it says is that this issue is so critical, and the danger to our nation is so high, that we don't have time for further gridlock," Crapo says. In the national press, Durbin said much the same thing.
Crapo expects some blowback from Idaho constituents. After all, the plan erases many tax deductions, and Crapo had some concerns about health care. "When you make the tough decisions like this, there will be very significant disagreement," Crapo says.
Crapo is hopeful a presidential summit will be held to discuss things further. He has some kind words for Obama. "I give the president credit for creating [the commission] and moving it forward," Crapo says. "[Though] I wish that he would be a little more forceful in endorsing the result." (Daniel Walters)
Resurrecting Private Liquor?
Washington voters may have rejected two measures proposing to privatize the state's liquor business, but the state Legislature may take the matter into its own hands in the upcoming session.
The Olympian reported on Sunday that Sens. Tim Sheldon (D-Potlatch) and Gary Alexander (R-Olympia) would both re-file previously submitted bills that would effect some of the same changes as Initiatives 1100 and 1105, which voters turned down in November. Alexander's bill would ape the system in Oregon, where private liquor stores contract with the state. Sheldon's would shut down the state's liquor business entirely and auction off stores to private bidders.
Supporters of privatization note that while both ballot measures indeed failed, more than 2 million Washingtonians voted for one or the other — indicating, they say, a call for change.
But both measures also had the potential to cost the state money at a time when budgets are exceedingly tight. Gov. Christine Gregoire, who has proposed eliminating basic health care to balance the budget, is calling this week for an emergency legislative session to address the financial situation, just weeks before the Legislature is scheduled to convene its regular session, on Jan. 10. (Joel Smith)
Don't P on the Grass
A statewide coalition of environmental groups has added its weight behind a mix of conservationists, businesses and local government to seek passage of a bill that would ban the sale of phosphorous lawn fertilizers.
This is a tweaked version of a bill that made it through the state Senate last session before stalling in the House. The idea is to find a relatively low-impact way of reducing phosphorus in the Spokane River (and other state water bodies), where cities and industries must meet stringent federal targets for dissolved oxygen (which is compromised by too many nutrients such as phosphorus).
"There is not a lot of low-hanging fruit," for phosphorus reduction, says Rich Eichstaedt, director of Spokane Riverkeeper. "Most of the fruit costs tens or hundreds of millions of dollars."
The Environmental Priorities Coalition has made a fertilizer bill one of its top four priorities for the upcoming legislative session.
A University of Michigan study in 2009 showed phosphorus levels in the Huron River through Ann Arbor fell an average of 28 percent in two years after that city banned phosphorous fertilizers. (Kevin Taylor)