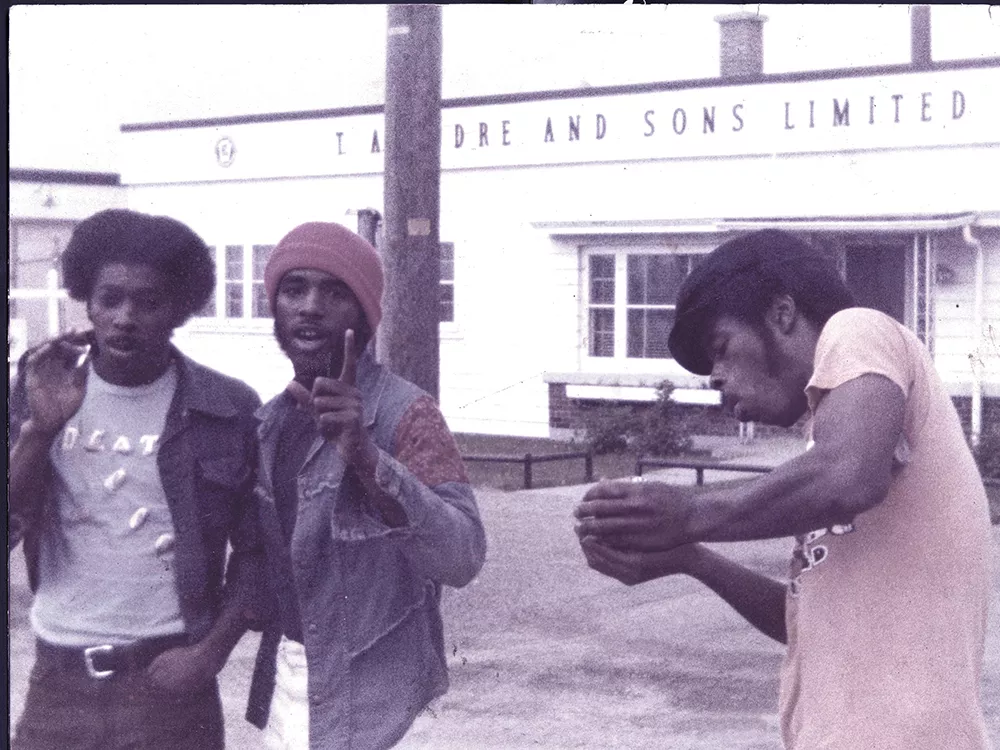 A Band Called Death is this season's engaging entry in the burgeoning field of the should've/could've/would've rock documentary. Along the lines of last year's Oscar-winning Searching for Sugar Man, A Band Called Death chronicles the life, death and rediscovery of a musical act that folded without achieving success, only to be exhumed decades later by a seeming quirk of fate. Although the film is never fully convincing about this rock band's overlooked potential — despite testimonials from the likes of Alice Cooper, Henry Rollins, Jello Biafra, and Elijah Wood — the story of Death adds an interesting and previously virtually unknown footnote to the annals of punk rock.
The three Hackney brothers — Bobby, Dannis, and David — formed the band Death in the early '70s, and it's clear from the unearthed recordings that they were a proto-punk outfit that preceded the movement's great outpouring later in the decade. That they were an African-American minister's kids from Detroit during an era when that city's Motown Records ruled the pop airwaves only adds to the band's legend as rock iconoclasts. These black kids, by their own description, were playing "white boys' music." Honing their chops in their bedroom rehearsal space and picking a recording studio by throwing a dart at the Yellow Pages, Death was guided by the visionary drive of eldest brother David, who was also responsible for their moniker.
As they shopped their demo, many parties were interested in their original sound but put off by their name. According to the film, even hit-making legend Clive Davis was interested in signing them but insisted on a name change, a deal-breaker for David. The band dissolved and its members moved to Vermont. Before he died, David gave the master tapes to his brothers for safekeeping, hoping for the recognition he was certain would one day find them.
That discovery came 35 years later, when the next generation of Hackneys chanced across Death at a college party. Long story short, a renewed band called Death now performs the music as a tribute and lesson in the byways of rock history. The documentary is a captivating story about family loyalty and little-explored dimensions of black American culture. It's chock-full of black-and-white photos and Super-8 home movies, though the narrative is sometimes repetitive and the final section, consisting of the new band's performances, seems more like clips from a press kit than an essential part of the story. Still, A Band Called Death was rousing enough to win an Audience Award at this year's SXSW Film Festival and get picked up for distribution by Drafthouse Films, which is how the film ended up in Spokane this week.