I am perhaps qualified to discuss the departed, because I am a survivor. Death and I have gone quite a few rounds; I've been disoriented from the bell's repeated and reverberating echoes in my ears more times than I care to count. Personified, it sounds something like this: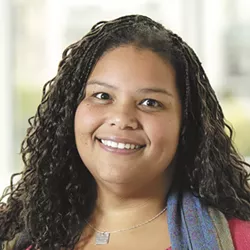 "'Dear' Death, I believe you may have a bone to pick with me. Frankly, the mounting toll of your visits seems a little personal. You've taken my entire immediate family: father followed by grandmother, then my beloved mother. And just for good measure, you dealt one final blow in the form of stealing away with someone I'd loved from 13 to 30. Death, be not proud of the obliteration of an entire foundation." (Signed I.N.L., with middle fingers raised high in the air.)
When I am feeling less petulantly spirited, I try to make sense of such catastrophic losses. Seven years out, and the fog has only recently lifted enough for me to gather my thoughts on life after death. Though I've lost more than I ever believed I could stand, here I am, solidly upon this hallowed, albeit shaky, ground. I assume part of the reason I remain is to share some of what I've learned, especially with those who may currently be residing in darkness, yet to cross safely over to the other side.
While none of our loved ones had any real choice but to part, they did leave us with gifts, if we are willing to accept them. Yes, death can beget death, but it can also bring new life — possibilities always exist. So, here is what I know:
Time will pass differently, because it has finally become precious. We now know how quickly it can go, how little we have left, and how it must be used wisely and well.
Our values change. Suddenly, possessions mean less. Clothes, cars, and accounts add up to very little, for those things haven't got anything on that last voicemail — the one you close your eyes to listen to on repeat, the one that leads fingers to dance gingerly around play, pause, and delete buttons. Only in those words do you find real worth.
Relationships deepen. In braving loss, we learn to love the living the way we cherish our dead. Loss can force you into loving more fiercely. Let it.
We float, even in moments when we are convinced we are drowning. We must trust in our bodies. I assure you they are flawlessly engineered to ensure survival.
We care less about what others think. We must grieve in our own ways, in our own time, and on our own terms, fixed in the knowledge that however we choose to mourn is the right way for us to mourn, owning it wholly.
We feel alien. The reorientation our systems undergo is jarring upon re-entry. Losing those who once composed us always makes it so. We are suddenly strangers who no longer fit into this world in the same way, but try not to fight this new reality. We do not belong as we once were because we will never be the same again. Death reconstructs, rewires, and reshapes us. Let it.
And from that thick, gray mist, we will emerge to feel sunshine on our skin again, to taste pistachio ice cream, to hear harmonies, to smell lavender, and to see roses bloom again. Perhaps someday, despite all that has been lost, our hearts will find a way to open to love again as we rage, rage against the dying of the light. ♦
Inga N. Laurent is a local legal educator and a Fulbright scholar. She is deeply curious about the world and its constructs, and delights in uncovering common points of connection that unite our shared but unique human experiences.