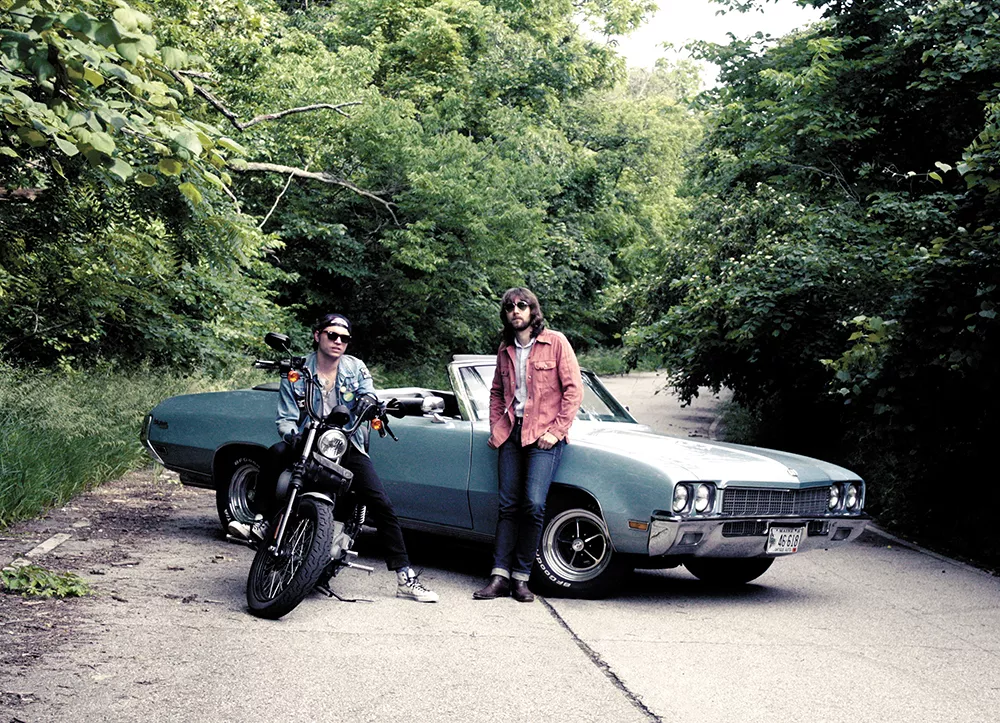 When our conversation is suddenly cut short, Josh Berwanger calls back from his tour van — stuck somewhere in Austin, Texas, traffic — and says it's because his cellphone antenna hit the ceiling of the van.
"Does your cellphone really have an antenna?" I ask.
"Yeah, it's one of those Zack Morris brick phones," he says.
He's kidding. But you get the sense he likes making jokes like this. Berwanger is by no means geriatric, but when it comes to music, he's been around. His old band, the Anniversary, got its start in 1997, signed to Vagrant Records and kept playing until nearly a decade ago. He's old enough to have been through a big, dramatic band breakup, move home again, cast music away from his life, get married, have a kid, get divorced, go to school, become a high school basketball coach and then decide to play music again.
"Whoever I was around, I was like, 'I'm done with [playing music], it's so stupid,'" he says. "I was telling myself that. But it's just like a breakup. You say to everyone that you're done with a girl, but deep down, you're like, 'I love that girl.'"
Berwanger says he remembers early conversations with the Anniversary's original drummer, Michael Hutcherson, about restarting the band. Both were slowly realizing they had too much left to achieve with music to just break up with it.
"Michael and I were just talking about how a lot of goals that we had set for ourselves as younger musicians and as kids, we still hadn't met yet," Berwanger says. "[We said] 'We need to go and meet these goals that we had for ourselves. ... He doesn't drink, he doesn't smoke, and music to him is what makes him happy in life. And that's the exact same way I feel."
His new group, the Josh Berwanger Band (or sometimes just Berwanger), makes poppy, hand-clappy, upbeat American rock 'n' roll — the soundtrack of a convertible, top down, rolling past fields of grain and majestic purple mountains. But underneath that sound are lyrics fraught with loneliness and longing. It's a deeply satisfying juxtaposition: the kind of music that physically moves you while speaking to the pains of your own heart.
Berwanger says this band has had to start from scratch. Where the Anniversary's shows were booked by an agent and promoted by publicists, Berwanger is getting used to playing house shows and DIY clubs and selling his own merch all over again.
"I'm f---ing happy to do that. ... You have to start over and you can't have any ego about it." ♦
Josh Berwanger Band with the Mayfields and Scott Ryan • Sat, Nov. 23 at 9 pm • Mootsy's • 406 W. Sprague • $5 • 21+ • 838-1570