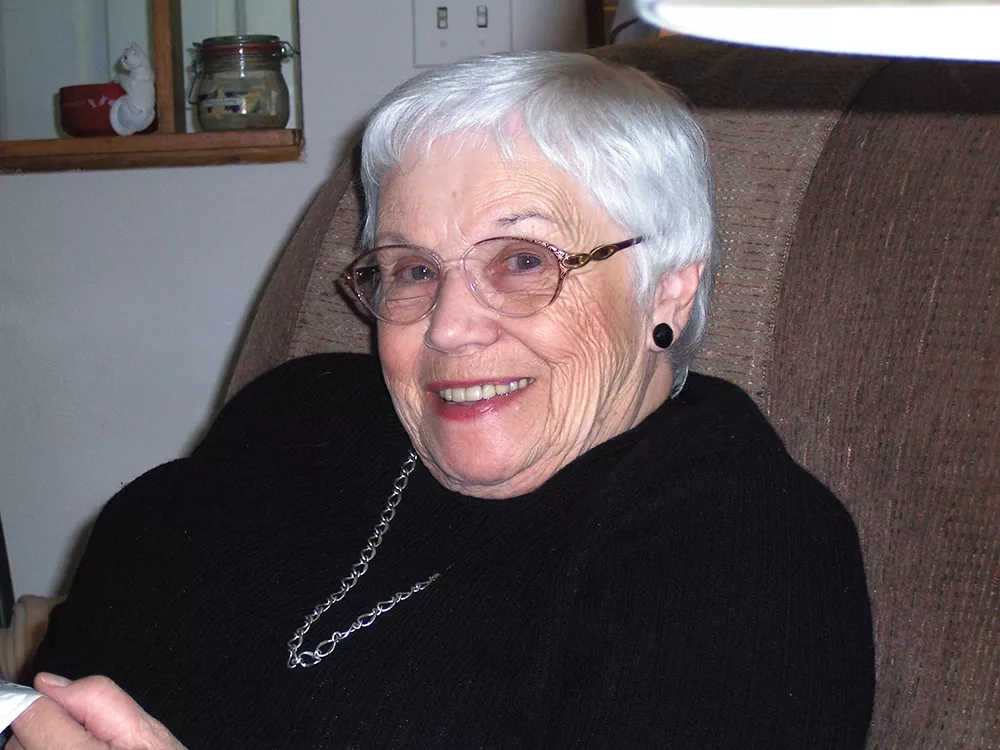 Dorothy Schwab wasn't a despot, politician, acclaimed academic or entertainer, so she doesn't get a sprawling retrospective. Instead, her obituary stretches little more than 200 words, methodically outlining former occupations, funeral arrangements and surviving children. "Dorothy trained for the nursing profession at St. Elizabeth's Hospital in Yakima and was a cadet nurse in Palo Alto on the psychiatric ward treating war veterans as WW2 was ending," it says.
She wasn't a family friend or relative. But my parents clipped out the obituary for a reason: Dorothy Schwab saved my life.
A few weeks earlier, at Linnie's Thai Cuisine, my dad hands me a manila envelope. Inside, there's a two-decades-old document, a typewritten letter sent from Feb. 1, 1987, explaining the thin scar bisecting my abdomen.
"To our good friends and to all of those who supported us during the battle for Daniel's life, we would like to offer our appreciation and thanksgiving," the letter begins.
It had started New Year's Eve of 1986. My mom and dad, both 26, were first-time parents, full of first-time-parent exhaustion, excitement and fear. Their 9-month-old toddler had suddenly become very sick, vomiting for several hours before lying down to bed. The next morning I was even worse.
"You didn't even wake up," Mom says. "You'd thrown up blood." They took me to the ER twice, and both times my illness was dismissed as a simple flu. But the second time, Holy Family Hospital kept me overnight, hooked up to IVs for dehydration.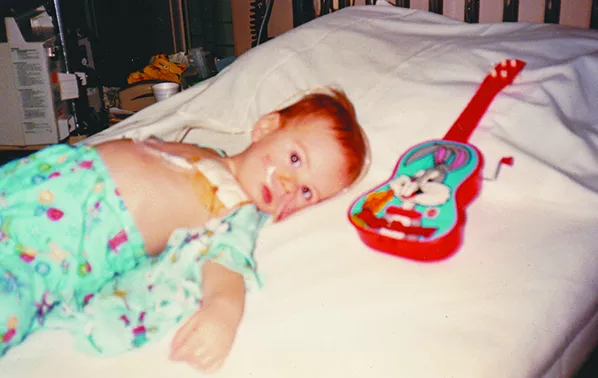 Normally, Schwab, a veteran white-haired pediatric nurse, worked days, but she happened to be at my hospital bed that night. At about 3 am, she noticed my stomach sticking out a little too far. She pressed a stethoscope against my tiny tummy, listening. Quickly, she caught a problem the other doctors missed. It was serious enough to wake up the on-call doctor, summoning him to my room.
He ordered a barium enema and discovered what was wrong. Technically, it's called intussusception: A section of my intestine had telescoped inside itself. Growing up, my parents compared it to a kink in a garden hose, stopping anything — waste, fluid, gas — from getting through. It's immensely painful, and if untreated can cause death in two to five days.
Just a few hours after Schwab caught the problem, I was being operated on by one of the best pediatric surgeons in the region.
"He could barely open his eyes and did not cry as they prepared him for surgery," my parents' letter reads. It took two separate surgeries, but gradually I began to recover.
"Diana and I went for dinner and upon our return we found found four glorious words written on a sign by Daniel's grandmothers: HE POOPED AND TOOTED," the letter read.
I never thanked the surgeon, and I won't get a chance. Dr. Chadwick Baxter died of liver cancer in 2007. And I never thanked Schwab before she slid into dementia, before she fell and broke her femur, or before she got sick and passed away in bed in a nursing home at the age of 88. That was a mistake.
I did find one of her lifelong friends, Agnes Grineau. "I can remember so many times when she was a nurse, we'd be someplace out in a shopping mall and a little kid would come running up and say, 'Nurse Schwab, Nurse Schwab,' " Grineau says.
She describes Schwab as a great nurse and a great friend, but a terrible navigator. On their cross-country road trips together, Schwab would become so engrossed in conversations she'd repeatedly miss important turnoffs, Grineau recalls.
I also called up Julie Hoseid, one of her six children. I quickly summarized what happened to me, how I'm likely celebrating my 27th birthday because of her mother. Hoseid says her dad left when she was still young, leaving Schwab a single mom balancing work and family.
In her personal effects, Hoseid found her mother had saved the simplest of sticky notes that her children had written her. ("Playing pool tonight, mom") Schwab, her daughter adds, adored cats and loved playing pinochle, cribbage and board games. "My friends always called her Nurse Schwab," Hoseid says.
My own mom remembers her as Miss Schwab. That's what her nametag read at the hospital.
About a decade ago, Mom ran into Miss Schwab in a Safeway parking lot.
"She remembered me, she remembered you," Mom says. "She remembered working in the middle of the night and that you were a very sick boy. She was just wonderful. … I always felt like she was an angel."