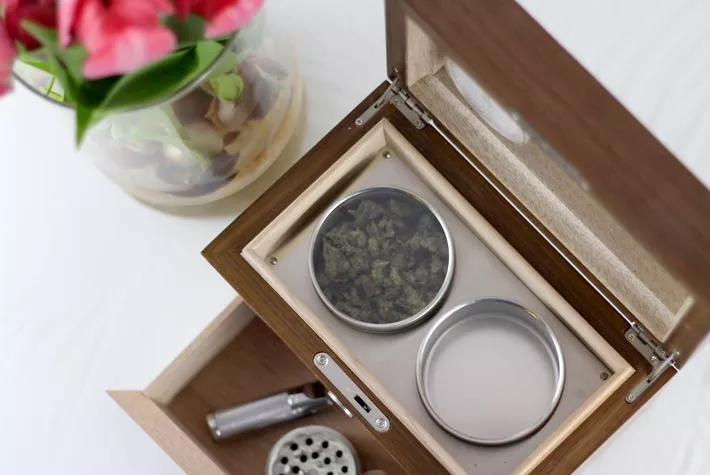 You've seen the photos. The power poses of the Rich Kids of Instagram in the bows of yachts, poolside selfies in the gilded playgrounds of the elite, cradling bottles of Dom Perignon. The golden toilets. The Ultra Rich Asian Girls of Vancouver reality show.
Indeed, 2016 was a banner year for the 1 percent. The stock market soared to record highs, America elected a scion of vanity and excess to the nation's highest office, and despite the Panama Papers scandal (not what you're thinking, silly stoner), the wealthiest still dodge taxes like George W. Bush dodged flying shoes at his last press conference in Iraq.
The rich got richer, in other words, and the poor, increasingly, got stoned.
A study released this summer in the Journal of Drug Issues found that households earning an income of $20,000 or less account for nearly 30 percent of cannabis use in the United States; 20 percent of users don't even have a high school diploma.
But the moneyed class can now have their cake and, um, smoke it too. Luxury marijuana products, perhaps inevitably, are now "a thing." An upscale Seattle dispensary, Diego Pellicer, carries $3,600 marijuana cigars. Haute cannabis clubs sell 14-karat-gold vaporizers, gold rolling papers and exclusive "small batch" bud from "elite cultivators." Ganjapreneurs and herb-friendly socialites throw "marijuana mansion" parties to spread their green gospel to fat cats and heiresses with deep pockets.
Conspicuous consumption is not a new phenomenon. To the status-obsessed jet-setters of the upper classes, it's still a reliable way to distinguish themselves from the plebes. A new study by Miner & Co. Studio found that among those who buy only "branded" cannabis products, attractive packaging and celebrity affiliation is of utmost importance. Companies like Au Box and ClubM ship curated packages of luxury pot products to monthly subscribers promising, "this is not a slacker's stash," or "not for potheads."
These "social, sophisticated and professional" tokers hold high-end cannabis in high esteem; clearly, Big Business is paying close attention. According to a report by Cohen & Company, legal marijuana stands to grow into a $50 billion industry by 2026. Expect America's wealthiest to become even wealthier in 2017, as they devour cannabis sativa for new highs and that most sacred of American cows: profit. ♦