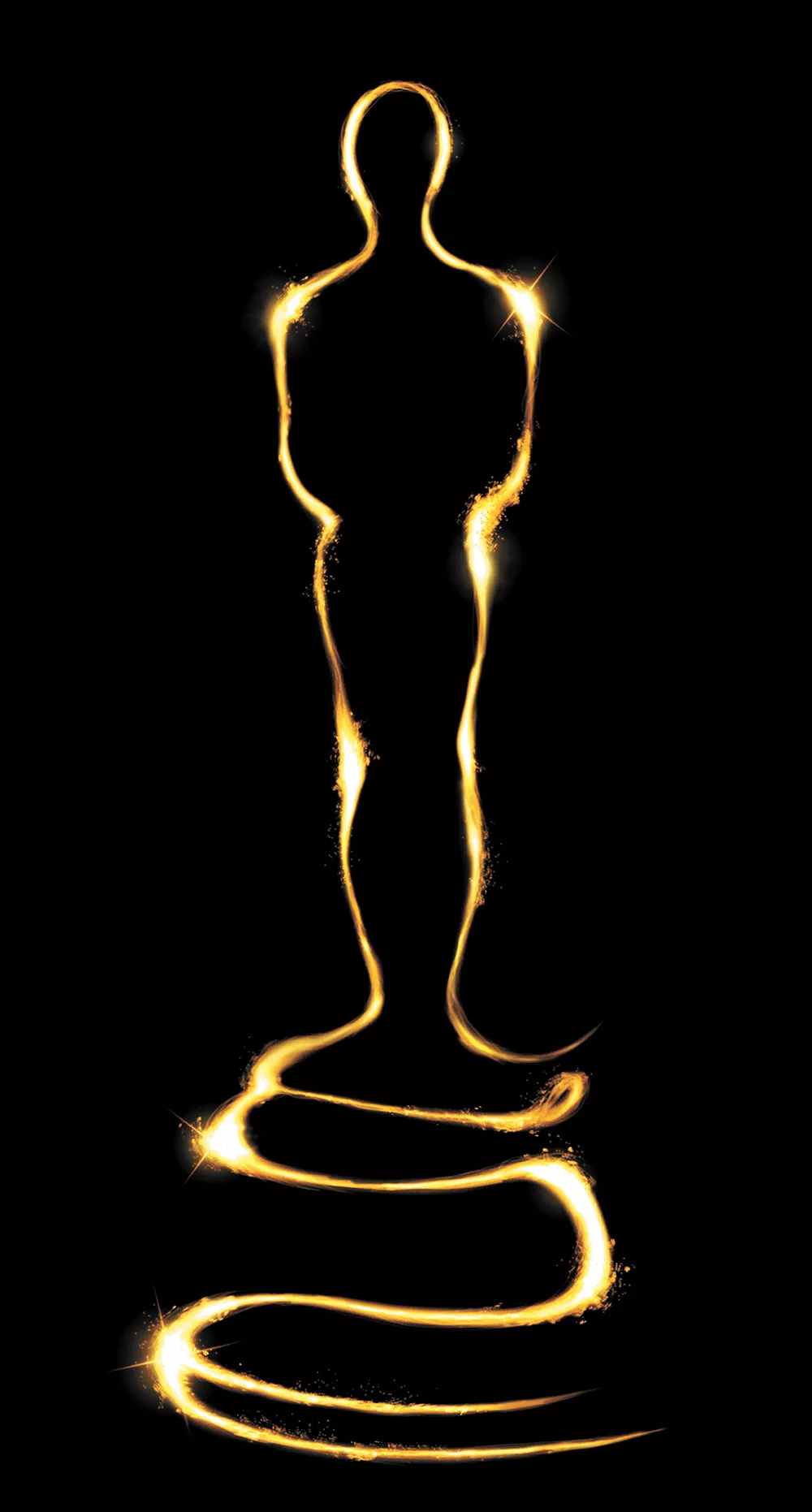 Over the years, I've written long and often about my evolving relationship with the Academy Awards, but that relationship can safely be summarized as follows: The Oscars and I agree to disagree about what they mean.
It's easy for hard-core film buffs to fuss and fume over that little gold statuette, and point to all the ridiculous historical shortsightedness represented by past winners. But it's easier to make peace with the reality that the Oscars are a show; they're an industry's big national stage for telling the world how it wants to be seen. And once you accept that — in the immortal words of Unforgiven — "deserve's got nothin' to do with it," it's easier to enjoy the ceremony as part of a lively conversation about contemporary movies.
It also becomes easier to make predictions. And so, in the spirit of not caring a whit about whether I'd vote for them myself, here are my predictions for this year's winners.
The slam dunks
The engraver is already at work on putting these names on Oscars. Several of the technical awards have been conceded to Gravity for months, particularly Visual Effects, but also likely Sound Editing and Sound Mixing. The juggernaut that is Frozen, meanwhile, can safely assume that Original Song ("Let It Go") and Animated Feature are in the bag. And in the one major category where nearly every other significant indicator is pointing in one direction, Jared Leto can probably prepare yet another acceptance speech for Best Supporting Actor in Dallas Buyers Club.
Safe bets
Dark horses have at least a bit more of a shot in these categories, but the smart money is on the favorites. Gravity could add to its haul in technical categories including Editing, Cinematography and Original Score. The Matthew McConaughey Career Resurgence Tour that got off to a rip-roaring start in 2012 continued with three noteworthy performances in 2013, and he'll probably top it off with a Best Actor win for Dallas Buyers Club. 12 Years a Slave, meanwhile, looks to have the inside track for Adapted Screenplay, as well as Best Supporting Actress for Lupita Nyong'o as the tormented slave Patsey (though I suppose we should never underestimate Hollywood's ongoing infatuation with all things Jennifer Lawrence).
Leaning toward
Now things start to get interesting. Cate Blanchett's performance in Blue Jasmine has been a Best Actress favorite for months, in addition to winning plenty of pre-Oscar tune-up awards. But is there any chance the Woody Allen ugliness shifts the voting? I'm still guessing she winds up at the podium, but Amy Adams — the only nominee in the category who hasn't previously won — could be the choice for an upset. The Act of Killing was one of the year's most remarkable films of any kind, and a strong contender for Documentary Feature, but I'm playing a hunch that the crowd-pleasing 20 Feet from Stardom sneaks in here. Costume Design features plenty of period garb in other contenders, but American Hustle edges them out for Adams' conspicuously plunging necklines. In the Directing category, Alfonso Cuarón's dazzle in Gravity should nose out 12 Years a Slave's Steve McQueen. Dallas Buyers Club feels like the respectable choice in Makeup/Hair, since it's hard to imagine anyone wanting to deal with the phrase "Academy Award winner Jackass Presents: Bad Grandpa." There can always be wild cards in the Foreign Language category, but Paolo Sorrentino's The Great Beauty has taken many of the key precursor awards and would seem to be the favorite. Meanwhile, tradition holds that the Original Screenplay category is a place to recognize unique, daring work that's unlikely to get recognized in other categories — which would seem to give the edge to Spike Jonze's screenplay for Her.
Anybody's guess
Most folks are winging it when it comes to the short films, but the fantastical tale told to a terminally ill boy in Helium looks like a Live Action Short winner, and the you-are-there intensity of cameramen capturing an attack on peaceful protesters in Yemen in the Documentary Short Karama Has No Walls will be hard to pass up. I'm taking a shot that the unique watercolor look of the Animated Short Feral will make it stand out from the CGI competition. And I'm going with American Hustle in two toss-up categories: Production Design and a little thing called Best Picture. Gravity and 12 Years a Slave may be topping other prediction lists, but you never know when it's smarter to assume that the Academy is going to do one of those crazy things that makes you remember what it is, and what it's not. ♦
The 86th Academy Awards • Sun, March 2, at 4 pm • Televised on ABC