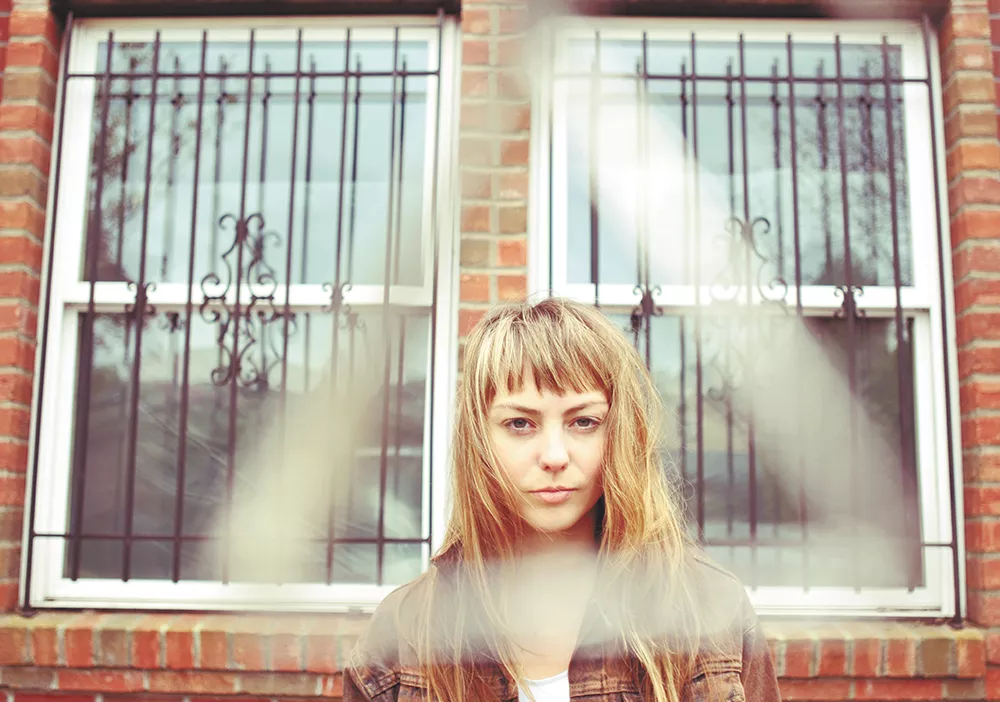 Angel Olsen doesn't think about the future when making her art. It's not so much that the past is prologue, as the old saying goes, but it's more that life is always changing and evolving for her, and so she rarely dwells on the past.
Even when it comes to talking about the genesis of some of her songs, it's as though some catharsis has been achieved by simply writing them; she doesn't want to remember what inspired them in the first place.
"Something autobiographical is often happening [when I start writing] my songs, but then when I go back and listen to them, I can't say, 'This song is about this,'" says Olsen, who was a member of Bonnie 'Prince' Billy's backing band by age 23 before breaking out on her own. "I've found that when I go back, I don't really remember what it is I wrote about, that moment that initially felt so important to me that I needed to write about it."
Even if she doesn't like to revel in the past, it's certainly defined her now-hauntingly angelic, retro-'60s sound. To be sure, it's rare that the St. Louis native, who recently moved to Asheville, North Carolina, goes back and listens to her past work. It's been five months since her latest album, Burn Your Fire for No Witness, came out, but she hasn't gone back and listened to it since its release.
"Maybe I'll spend some time away from it and then listen to it in a few years," she says, laughing.
She released an EP in 2011 called Strange Cacti, and it took her a while before she listened to it again, but when she finally did, it felt like she was unearthing some bizarre time capsule of an unknown twin of hers, or perhaps an impersonator.
"I listened to it about a year ago and was just like, 'Wow, my voice has changed so much. It's like a completely different person,'" says Olsen, now 27. "I was a different person then, but it's like it's not even me. That's not who I am, but it's saved in a recording, and it has my name on it."
Some artists write with an eye toward wondering how listeners will respond to the music, others are mindful of what they've done before, but neither of these apply to Olsen.
"I try not to stress over what I've done, or look myself up on the Internet," says Olsen, who made her Letterman debut last month. "But at the same time, I'm not really focused on the audience at all. I'm not writing my songs so that people will feel things. If I get a song stuck in my head and feel it's important enough to share, then I'll share it, but I never know how accessible it will be to anybody."
Part of being able to live in the present comes from understanding the past, and knowing where she came from artistically. Despite the evolution she has undergone in the years since Strange Cacti was released — vocally, or even the fact that she's gone from performing solo to now having a band — there is something magical about that experience, that time in her career, which she hangs onto with all her might.
"When I listened to Strange Cacti, I thought it was an interesting recording because it was at a time where I didn't give a shit, and didn't expect anything or want anything," she says. "I always wondered why people love those rare, badly recorded recordings of artists' early work, and I think it's not necessarily for the songs, but it's more about the purity of the situation." ♦
Angel Olsen with Cedar & Boyer • Wed, July 30, 8 pm • $12/$14 day of • All-ages • The Bartlett • 228 W. Sprague