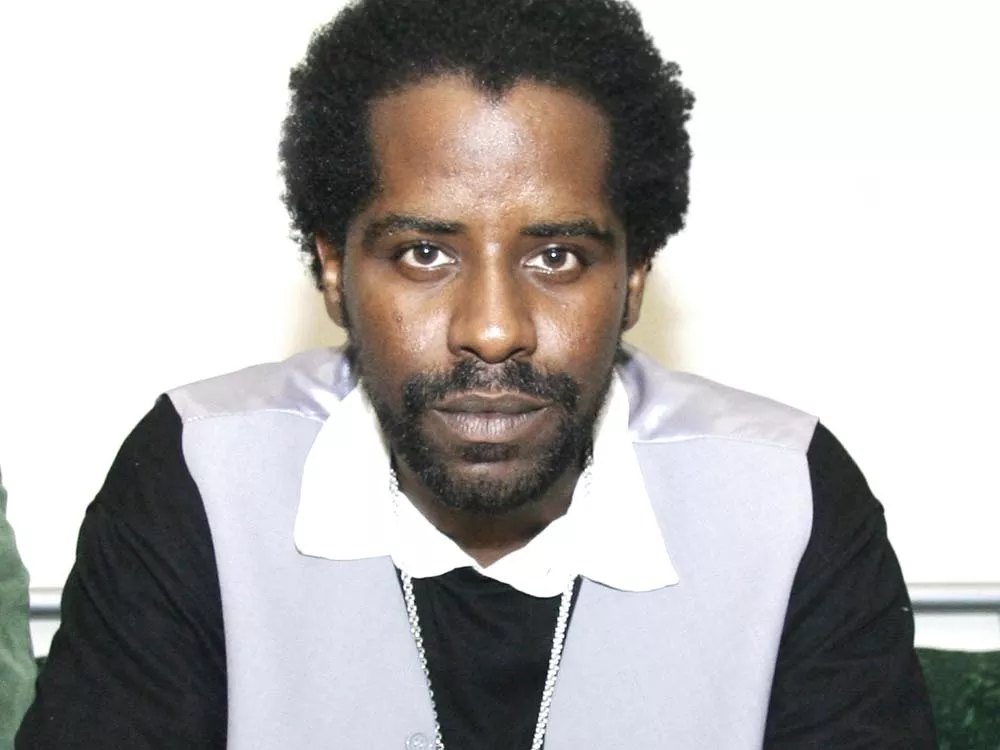 It's not what you might expect, but the underground hip-hop of the '90s was born at a weekly two-hour open-mic night in a well-lit café called the Good Life, in South Central Los Angeles. The backdrop was a mural of jungle animals. No cussing was allowed. You got one chance to entertain the crowd. This event, and some of the talent that emerged from it, was the subject of the 2008 documentary This Is the Life: How the West Was One, directed by former attendee Ava DuVernay.
"The Good Life was kind of like a healing," says DuVernay. "There was a vibrant huge scene of music that sounded completely different from anything that you were hearing on the radio."
The film offers a glimpse into a legendary cultural phenomenon, which spurred community development and youth outreach and provided a unique artistic forum.
It also produced Abstract Rude. Aaron Pointer, who uses the Rude moniker, was much younger than his peers in the open-mic scene at the Good Life Café. The owners of the café began putting it on to give up-and-coming hip-hop artists a place to perform, and to receive and dish criticism. Sometimes it was harsh: Performers were routinely booed off the stage for sub-par performances. But Pointer credits this seemingly brutal approach, and the genuine support for hip-hop artistry, with growing the scene, as well as his own career. Open mic at the Good Life Café was a "rite of passage."
"A lot of times when you get that sensitive, it's because you can't stand the heat," Pointer told the L.A. Record in a 2009 interview. "If you can't step up to the plate, then you should be one of the spectators."
People did step up, and the little café became the birthplace of huge careers: Snoop Dogg, Ice Cube, Lenny Kravitz and Pointer all began there. But it's what continued to happen afterward that shows how engrained the Good Life was in LA's underground hip-hop culture.
In 1995 Pointer, along with fellow artist Aceyalone and others from a hip-hop organization called Freestyle Fellowship, formed Project Blowed, the oldest youth open-mic workshop in the world. He saw a need for this type of forum, both as youth outreach and as a creative outlet. He was furthering what he saw begin at the Good Life Café.
"There was really a thirst for hip-hop and for stuff that really had a good intention and was coming from a good place of just youthful creative expression in the streets," Pointer told Hip Hop Wired.
Since its formation, Project Blowed has spurred several compilation albums produced by Pointer and Aceyalone, featuring local artists. But he hasn't ceased to expand with just one project. Aside from collaborating with artists like Zion I and fellow Good Lifer Busdriver, Pointer released his latest solo album, called Rejuvination, in 2009.
Working with Seattle producer and beatsmith Vitamin D, Pointer spun out 15 tracks that push his lyrical and musical bounds. His rich, deep voice rounds out tracks that are sprinkled with energetic beats and resonate with his passion for hip-hop and community. Like others from the café, Pointer seems more focused on collaboration and artistic fusion than fame.
Over the years, Pointer has become known as a "healer" in the hip-hop community — someone who gives relief and support to others through music. His music is there to resonate with people. He wants people to get lost in his creations, and he says that when he sees people dancing and not just standing and staring at him, that's when he feels success.
"Regardless of what [my music] sells, it has an application, it has a place in this world and it kind of validates that this is what I was born to do," says Pointer.
Abstract Rude plays with 2Mex, Awol One, and special guests • Thursday, April 7, at 7 pm • AClub • $10 • All-ages • aclubspokane.com • 624-3629