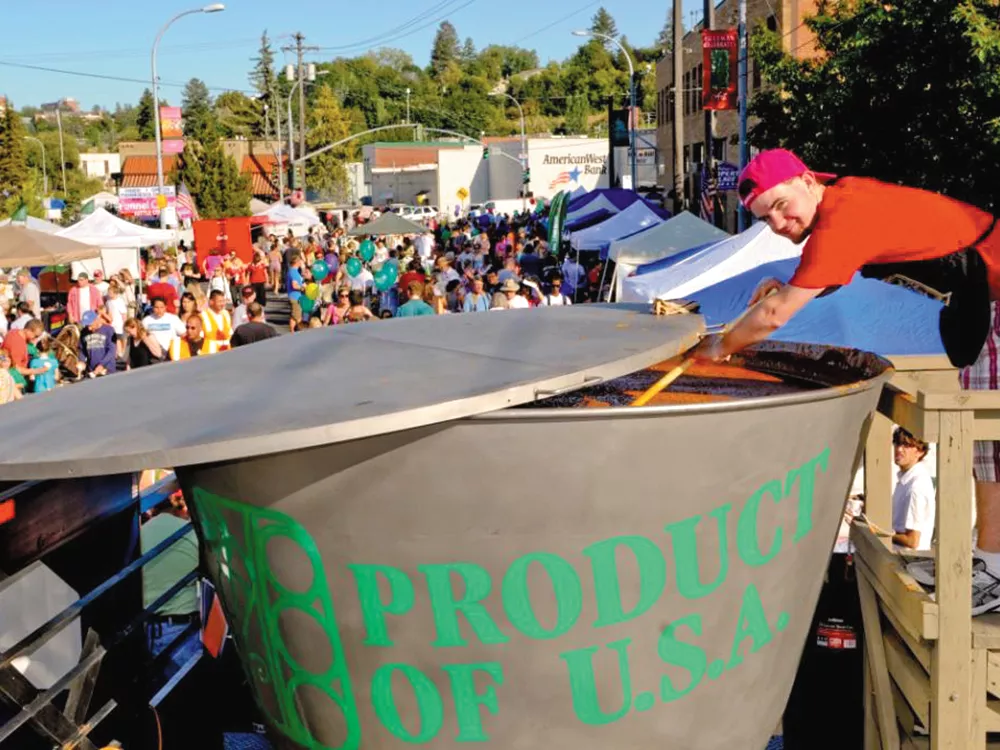 For the very first National Lentil Festival in 1989, organizers hoped David Letterman might accept their invitation to attend since he'd previously featured a lentil farmer on his show. Letterman declined. But about 4,000 other people attended what was billed as "Pullman's Harvest Extravaganza."
The quirky festival organized by the Chamber of Commerce has been going strong ever since — it was recently named one of TripAdvisor's "10 Wacky U.S. Summer Events" — and this year marks its 25th anniversary. Many of the original events have become traditions: the lentil cook-off, crafts, concerts and appearances by the round, brown mascot, Tase T. Lentil, who got his name in a contest that very first year. The World's Largest Bowl of Lentil Chili (450 gallons) has been an annual staple since 1999, says festival director Amberly Boone.
The lentil is still front and center in this year's new attractions, which combine small-town, county-fair-style charm with the popularity of locally sourced food and competitive cooking. The Legendary Lentil Cook-Off is taking a new form: Five finalists prepare their recipes — which include less-expected lentil dishes like pizza, granola and carrot cake — on Saturday and serve them at the festival. "They will be cooking their recipes for a panel of celebrity judges," Boone says.
Three professional chefs — including Top Chef contestant Robin Leventhal — are preparing lentil dishes in live cooking demonstrations on Saturday, and a new area called Ag Corner offers a hands-on view of lentil farming.
"People can see what it takes to grow and harvest lentils here on the Palouse," Boone says.
The festival also continues the tradition of non-lentil entertainment throughout the two days, capped this year by a free concert on Saturday at 3:30 pm by American Idol alum Casey James, who's been touring with Taylor Swift.
National Lentil Festival • Fri, Aug. 16 and Sat, Aug. 17 • Reaney Park and Spring Street • 690 Reaney Way, Pullman • (800) 365-6948 • lentilfest.com