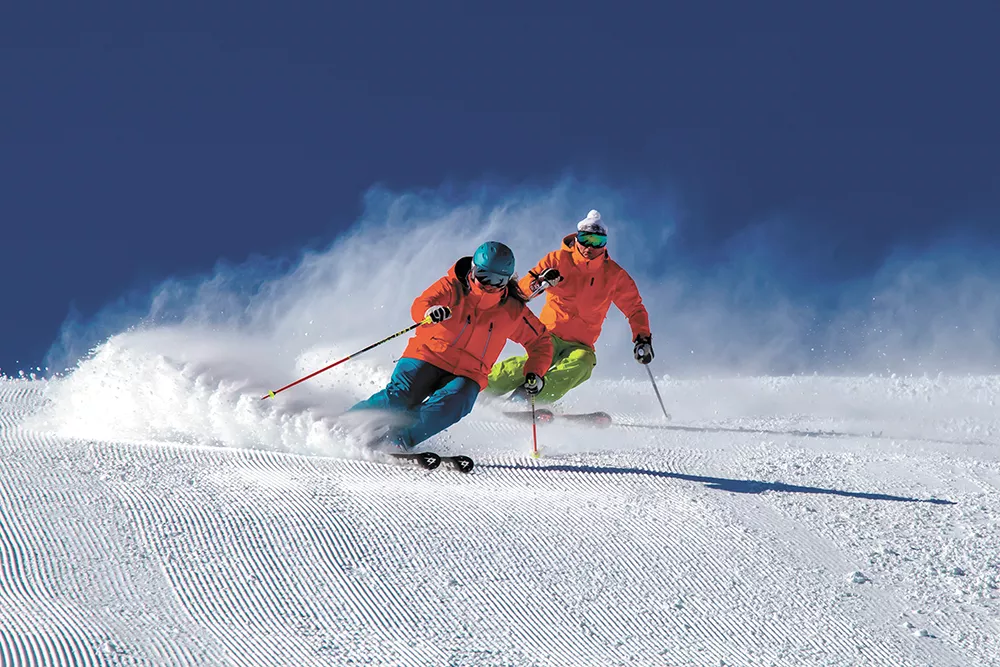 There's something strangely entertaining about riding a lift in Idaho, shredding fresh powder in Montana, then heading back across the border for a beer. Lookout Pass straddles 540 acres along the Montana-Idaho border just off Interstate 90, and the fact that the area can get as much as 400 inches per season goes a long way in explaining why skiers and snowboarders show up here in droves. For all the powdery steeps and well-groomed cruisers, Lookout continues to maintain that mom-and-pop flavor. A full complement of lessons, clubs and workshops for people of all ages ensure no family member will be left behind. And if a break from the slopes is in order, the Loft Pub is the perfect place to belly up for a brew, a burger and an update on the latest football scores.
What's new: Crews at Lookout Pass spent the summer swapping the area's frontside lift with a new quad, which marketing and sales manager Matt Sawyer says will nearly double Lookout's uphill capacity. It's the first key piece of a multiyear expansion that, when complete, will double the area's skiable acreage and put riders on nearby Eagle Peak. Plus, Sawyer adds, replacing the old triple with a quad "allows families to ride together."
Making the most of it: If someone in your entourage does plan to take a lesson, Sawyer says the best way to make the day run smoothly is to book it in advance. Lessons at Lookout tend to fill up pretty quickly once the lifts start turning. "They are kind of a premium," Sawyer continues, "and we want people to be able to make a reservation and know that that lesson will be waiting for them when they arrive."