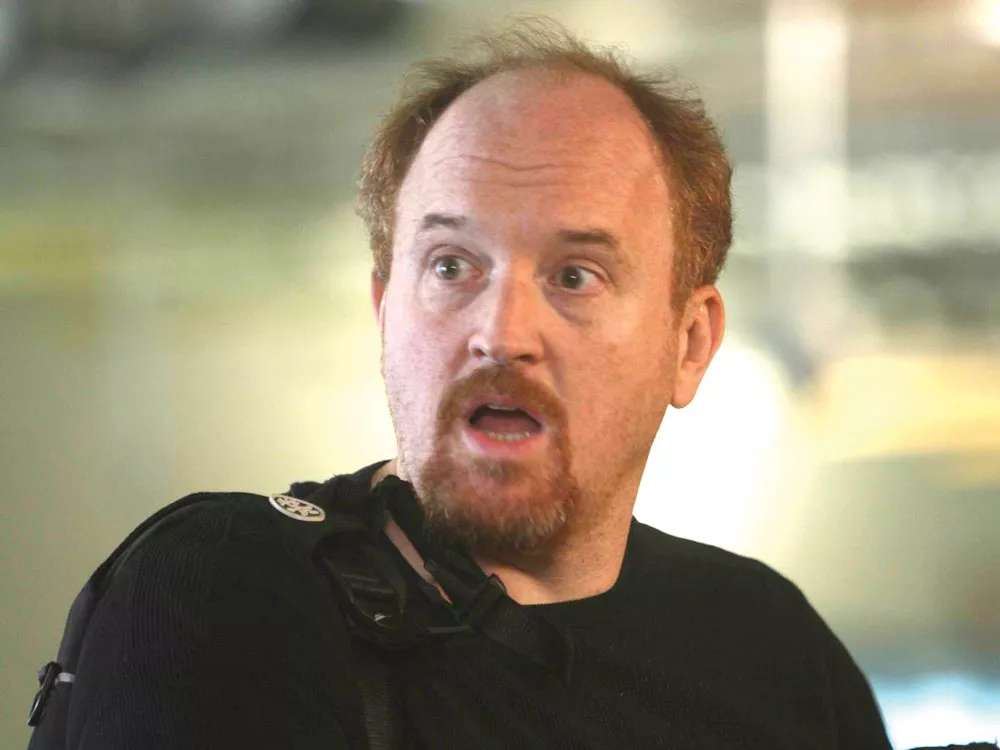 Louie is a 21st-century Seinfeld — still mostly about nothing, but a nothing that's morbid and R-rated (or at least TV-MA).
Kramer's goofy awkwardness, George's social faux pas, Jerry's observational humor — it's all back, gifted to the world in the singular persona of a balding redhead named Louis C.K.
The show is executive-produced, written and directed by C.K., who you may or may not recognize as one of Comedy Central's successful regulars, or as Amy Poehler's short-lived love interest on Parks and Recreation.
Still not ringing a bell? C.K is also the brainchild behind a little cult film disaster called Pootie Tang.
His new sitcom plays to the pathetic kind of funny. It's a dry-witted mix between standup sketches and short-scripted skits, the latter inspired by C.K's scattered only semi-autobiographical life as a freshly divorced father of two.
And depending on who you're introduced to first (C.K the father, C.K the comedian, or C.K the divorcee, whose ineptness at dating is more cringing than funny), you might get a skewed initial impression — which is why it's kind of important to watch the entire thing.
Each persona balances the other, keeping the flow pithy and preventing the humor from becoming the death of its own self.
The whole "dating at 41," thing, for example, is comical but uncomfortable to witness, like when Louis nervously uses his 4-year-old's vaginal infection as a conversation starter.
Angles change as quickly as they begin, though, and the audience is relieved by a different guise.
Louis as the quintessential single dad, for example, is sweetly clueless, albeit irresistibly likeable in his attempts to not suck as a parent ("A baby is someone I have to make not die," is how he once defined fatherhood).
It's a solid profile that worked well for Steve Carell in Dan in Real Life, and for Bob Saget in Full House. And it makes Louis kind of endearing — even when his potbelly hangs out of his shirt while picking up his youngest daughter after she cutely refuses to walk.
The skits are funny, but the awkwardness meter could is always wiggling at the brink of "overkill" (Naked grandma! Facebook hookup! Shitty date! Louis' bare ass!).
Continued success for this fresh-out-of-the-creative-womb-show (we don't want a repeat of its failed predecessor, Lucky Louie), though, could rely on a consistent re-visit to C.K's primary strength: Standup.
TIVO-WORTHY
Work of Art: The Next Great Artist
In a world overrun with reality shows exploiting everything from New Jersey juiceheads to animal cops, it's about time we had one about art. Nothing spells good drama like the clashing egos of over-the-top eccentrics with excellent brush technique and questionable impulse control. If the challenges stay as consistently great as they have been so far, the show could turn in to a real Picasso. (Bravo, Wednesdays, 10 pm)
Cupcake Wars
This is what happens when you take something happy and put it in a hostile situation. Cupcake Wars is visual, colorful and leaves you absolutely fiending for a cupcake after watching innovative bakers do their thing. (Food Network, Tuesdays, 9 pm)
Take It Outside
HGTV, we heart you. This is one of those obscure shows you accidentally discover while watching TV at the gym or the dentist's office. It's interior design — but it's outside! It's relaxing to watch, full of creative ideas like "Rooftop Deck Bedroom With a Mountain," and perfect for the season, since, you know, it's summer. (HGTV, various days, 3 pm)