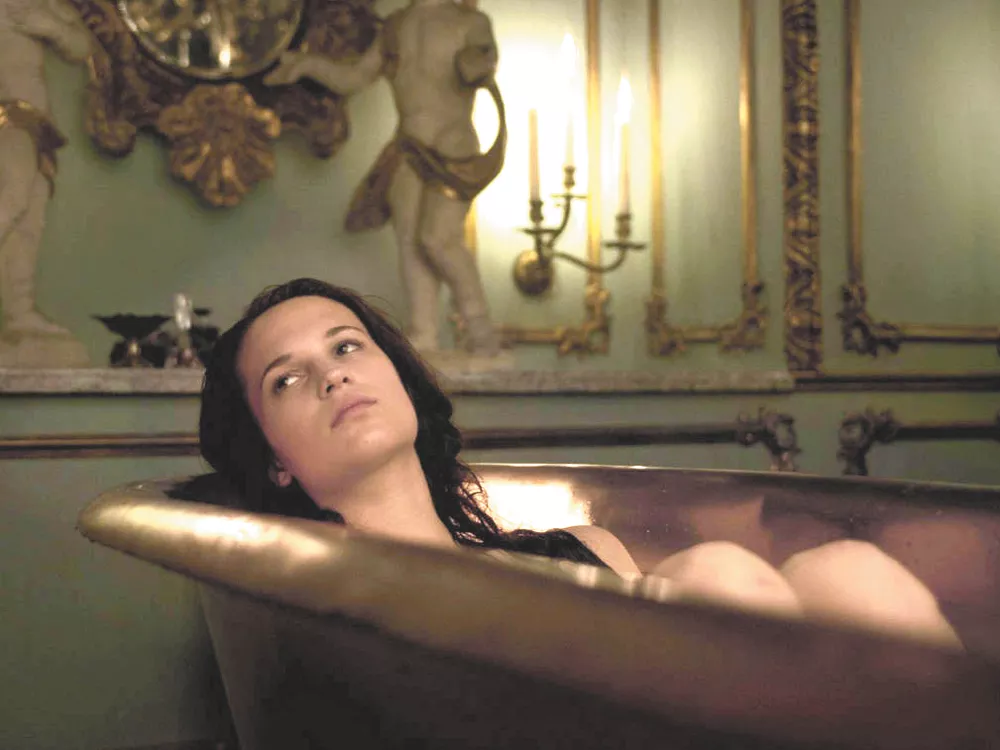 Palace intrigue, bodice ripping and revolutionary thinkers: A Royal Affair certainly sounds like a pulse-racer. In fact, this Danish-language film is a more measured thing — professionally assembled and determinedly conventional.
Set during the Age of Enlightenment — a movement slow to spark in conservative Denmark — A Royal Affair dramatizes the love triangle that emerges among a neglected queen, her mentally ill king and the king's politically progressive personal physician. It won't end well — we know this from the film's bookends — but the royal match begins with rosy enthusiasm as the British-born Princess Caroline Mathilde (Alicia Vikander) travels to Denmark to meet for the first time her new husband, King Christian VII (Mikkel Boe Følsgaard).
But Christian, a bored ruler and cruel consort, prefers drinking and whoring to the wife he belittles by nicknaming her "Mother." "I want a fun wife!" he sulks, while an embittered Caroline just wishes he'd stick to his half of the palace. (And what a palace: A Royal Affair is one long, sumptuous swoon for castle and period costume junkies.) Curiously, a kind of salvation for both arrives in the same person: Dr. Johann Struensee (Mads Mikkelsen), a radical thinker who is bemused by the silly pomp of court and enraged by the council's ineffectual governing. Struensee has a calming effect on the unquiet king, who shows puppyish, little brother devotion to the doctor, and an agitating one on the sexually neglected queen; Struensee even manages to broker a companionable peace between the estranged husband and wife.
Sensitive to the subtle, shifting alliances in the triangle, the three leads give rounded performances. Mikkelsen (Quantum of Solace, Pusher) is already an international star, and one suspects the luminous Vikander will be one soon (she's currently co-starring in Anna Karenina as Kitty). And Følsgaard, shouldering what might have been a thankless role, finds sympathetic ins to the mad king.
The actors are alert and adaptable; the film, heavy with solemnity and gasping for the energy of improvisation, is not. (The framing device is a mistake.) Audiences seem to have an endless appetite for stories of monarchs behaving badly, and in that regard, A Royal Affair marks a square enough meal. It is certainly competent, lovely to look at, but leaves little lasting impression.