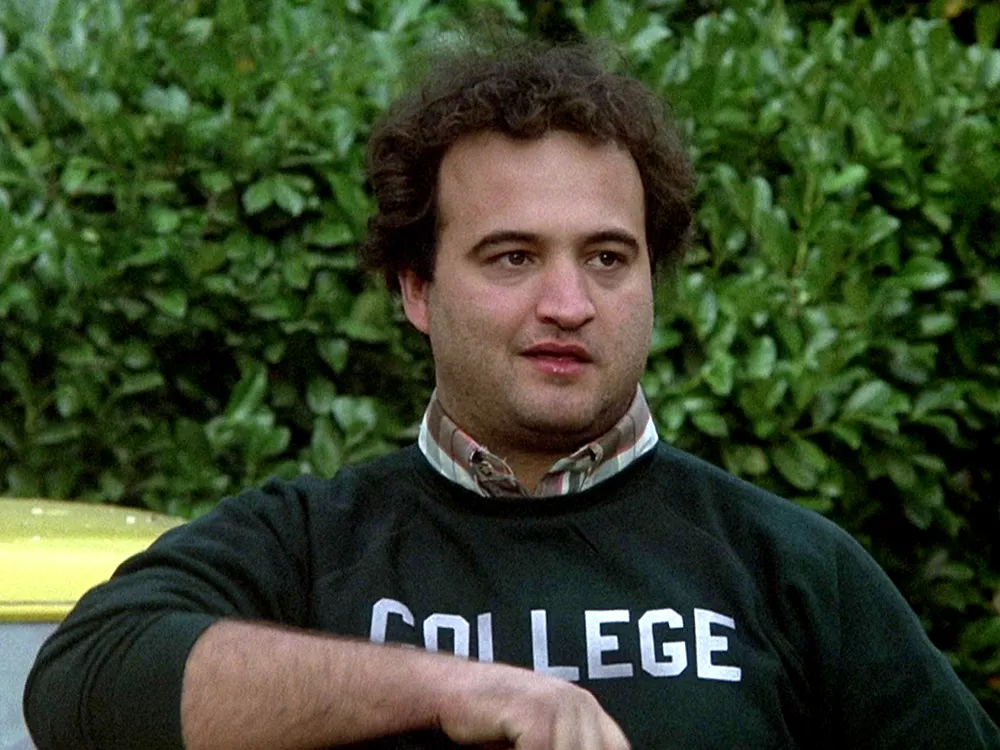 Oh, Animal House. The film that launched millions of toga-clad youth, pledge pins safely secured and cheap beer in hand, out into the privileged waters of collegiate Greek life. Few films have encouraged the sort of irresponsibility and recklessness that this 1978 release unleashed upon the impressionable minds of America's allegedly best and brightest. Probably because of this, no other college movie has enjoyed the sort of reverence that has been bestowed upon Animal House.
We're showing this for the third installment of the ongoing Suds and Cinema series because our readers voted for it in a perfectly democratic manner (an internet poll). It's going to be a blast. You know, drinking local beer while John Belushi, God rest his soul, drinks a lethal amount of hardly local beer on the big screen. You're free to cheer when he squeezes mashed potatoes out of his mouth or smashes a guitar, and you can dance along as he gets down to "Shout," but isn't there more to Animal House?
From one perspective? No, not really. It's a movie about a hapless gang of fraternity members hell-bent on throwing their lives away, and if possible taking the university down with them. But from another, maybe it was saying something. This is a story about screwing up while you still can get away with it — as long as you were lucky enough to have landed in college despite the fact that, by all indications, you're quite stupid.
It's a weird movie in that it was made in the late '70s, a decade after societal norms had been upended, especially on college campuses, but is set in 1962, before any such momentum took hold. Is it a look at a more innocent time in collegiate life before the longhairs sullied the purity of a four-year college education? Is it an indictment of the first wave of the Baby Boomer generation?
Hell no. If anything, it's a vindication. Remember the epilogue? It's a montage letting us know how successful, or at least mostly successful, all of these guys became later in life. Were John Landis (who'd go on to direct Blues Brothers) and Harold Ramis (who wrote Caddyshack, Stripes and Ghostbusters) trying to apologize for their own generation's moral degradation?
No. They were just remembering how scandalously fun college can be.
Suds and Cinema: Animal House • Wed, Sept. 11; doors open (and beer flows) at 6:30 pm, movie at 7:30 pm • $4 admission, $3 Orlison beers • Bing Crosby Theater • 901 W. Sprague Ave.