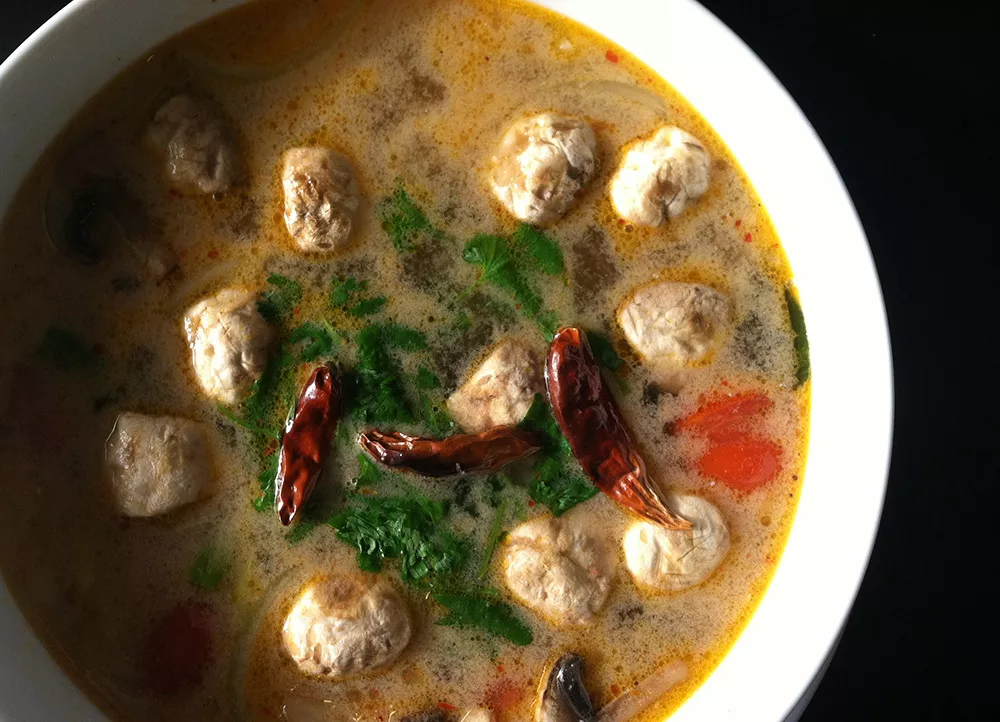 The number eight is considered auspicious in Chinese culture, which may be good news to the new tenants in suite A8 of Coeur d'Alene's Ironwood Square, who opened in time to celebrate the Chinese lunar new year (another good sign). Asian Twist, which also serves Thai and Japanese fare, is the latest business to occupy the spot most recently filled by a bagel shop.
The pan-Asian cuisine ranges from soups and salads to fried rice and traditional Thai and Teppanyaki-style entrées. It's all cooked to order, with the typical choice of animal and vegetable proteins: beef, chicken, shrimp and tofu. The Tom Yum soup ($8-$12) is a deep, fragrant bowlful with piquant lime and plenty of heat, which you can dial back upon request. Other soup choices are served in small side portions, including miso, crab tofu and hot & sour ($1.50-$2).
The fried rice can be ordered Teppan style — with eggs, onions and green onions— or Thai style, which includes Thai chili, the all-important Thai basil, and either bell pepper or jalapeño. It's a hearty meal for two and priced right at $7-$9.
Owned by Lily and Frank Wexun, Asian Twist features the grilling style of the couple's other restaurant, Fu-Ki Japanese Steakhouse in Post Falls. Teppan entrées from $8-$12 run the gamut from salmon, chicken or beef teriyaki to the more unusual jalapeño calamari.
The menu is rounded out by a modest assortment of Thai cuisine. Curry-based dishes like gang dang and gang massaman ($9-$12) blend heat and sweet, while pad Thai and the pad drunken keemow are comfort food staples.
Expect occasional chef's specials and the always negotiable heat level in any dish — from barely warm to blistering — which makes ordering Thai iced tea or Vietnamese coffee a necessity. Don't expect a lot of ambiance (buddhas and bamboo framing the mural of a New York street scene that remains from the bagel shop) but takeout orders are welcome and the food will have you thanking your lucky stars. ♦
Asian Twist • 226 W. Ironwood Dr., Coeur d'Alene • Open Sun-Thu, 11:30 am-8 pm; Fri-Sat, 11:30-8:30 pm • facebook.com/asiantwistcda • 208-215-2155