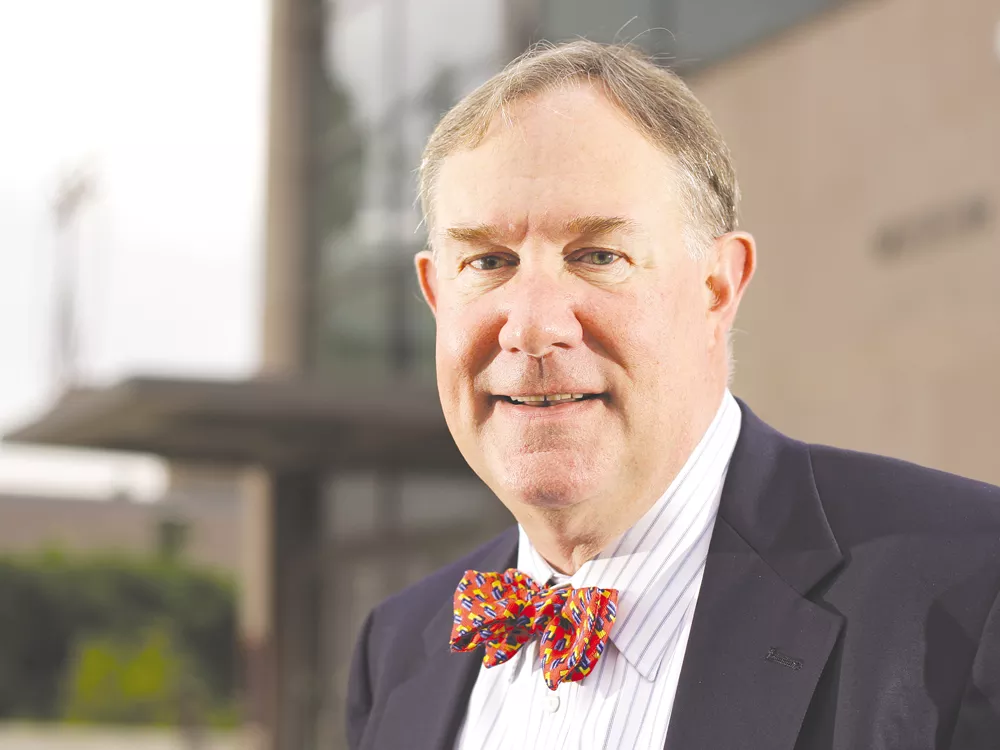 Forrest Rodgers was surprised, to say the least, when he was fired last week as executive director of the Northwest Museum of Arts and Culture. He'd only been in the position for about nine months and had not been provided any hints that his employment at the helm of the museum would come to an end. Now, he's questioning the legality of the firing.
"I was caught off-guard by the decision, the lack of process and the timing," says Rodgers, who came to the MAC, which has battled ongoing financial woes, after a stint as the director of the Central Washington University Foundation. Before that, he was the CEO of the High Desert Museum in Bend, Ore.
Rodgers contends that the decision was made exclusively by the board of trustees' executive committee, without input from the board as a whole, which he says violates the nonprofit organization's bylaws.
Chris Schnug, the president of the MAC's board of trustees, confirmed that Rodgers had been let go but would not elaborate as to how the board came to the decision.
"It's an ongoing personnel matter. We're not at liberty to provide any further details," says Schnug.
Museum staff confirmed that John Drexel, the MAC's current chief financial officer, has taken over as interim executive director. Drexel did not return calls or emails for this story.
Rodgers says that the day before his termination, he submitted a self-assessment to the executive committee that also included, as he says, "a strategy for securing external funding as we head toward the legislative session," which would be presented at a board meeting. He did not, however, see the request as a harbinger of his dismissal.
In the days since he was let go, Rodgers says, several members of the board and museum donors have contacted him to voice their disapproval with how his firing was handled. As of press time, Rodgers had not decided if he would attend this week's board of trustees meeting, where, he says, the legitimacy of his firing will be discussed. Still, despite everything that's transpired in the past week, he offers praise for the museum and is hopeful for its future.
"It offers something that nothing else in Spokane offers. It's really important to the city and region. It deserves the community's support."