The NCAA has a thing for Spokane. This is the third consecutive year that NCAA Tournament games have been played at the Spokane Veterans Memorial Arena, coming off of last season's regional women's contests.
Spokane, a known basketball town, fills seats and that looks good on television, which has helped the Arena secure second- and third-round games once again. This time around, Spokane is getting its highest-seeded team since first hosting the tournament in 2003 with the arrival of Oregon, the top seed in the West region.
The games are a boon to the local economy, of course, with Visit Spokane estimating as many as 15,000 people coming to town for the tournament, and dropping $2.8 million while they're here.
MARYLAND TERRAPINS (5-South)
Record: 25-8, 12-6
Location: College Park, Md.
Miles from Spokane: 2,097
Conference: Big Ten
Head coach: Mark Turgeon
Ranked third in both major preseason polls, this was supposed to be Maryland's year. Point guard Melo Trimble (14.4 ppg), coming off an impressive first campaign, would be joined by Duke transfer Rasheed Sulaimon (11.1 ppg) and freshman sensation Diamond Stone (12.9 ppg) — a star because of his play, not just his name. Given that triple threat, they finished in just a four-way tie for third place in the Big Ten. Still, the Terps do have a lot of talent.
Five players average double figures in scoring for Maryland, with forwards Robert Carter (12.8 ppg) and Jake Layman (11.2 ppg) joining the above trio. As a team they shoot 48.8 percent from the field, good for 11th best in the nation — for some local context, Gonzaga ranks 14th and Eastern Washington is ninth. While not quite as good on the defensive end of the court, Maryland is no slouch, either. Opponents' possessions have averaged 18 seconds, one of the longer marks in the country during this first season of the 30-second shot clock: Maryland's defense is hard to break down.
That combination of offense, defense and talent has led Maryland to some good wins (Iowa, Purdue) and mostly kept them from picking up bad losses. A Feb. 18 loss at Minnesota is the only real blemish on their résumé. If the Terps can put it all together, they've got a shot at making some noise. (WILL MAUPIN)
SOUTH DAKOTA STATE JACKRABBITS (12-South)
Record: 26-7, 12-4
Location: Brookings, S.D.
Miles from Spokane: 1,015
Conference: Summit League
Head coach: Scott Nagy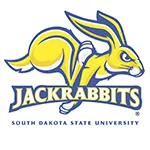 Head coach Scott Nagy has the Jackrabbits dancing for the third time in five seasons. That's impressive for any mid-major program, especially so for one with only 11 years of experience in Division I.
South Dakota State quickly rose up the ranks in the lowly Summit League — an interesting choice of name for a conference populated by schools located on the plains and prairies. They've finished as one of the top two teams in the league in each of the past five seasons. This year, to get to the NCAA Tournament, the Jackrabbits had to knock off North Dakota State in the Summit League final. That's the same North Dakota State that captured Spokane's heart last time the tournament was held here, back in 2014.
These Jackrabbits also have the makeup of a team capable of playing Cinderella. Three seniors start in their backcourt: Wisconsin transfer George Marshall (14.9 ppg), Deondre Parks (14.7 ppg) and Jake Bittle (8.6 ppg).
Their offense isn't all that pretty, but it is effective. With veteran leadership on the perimeter and heavily used freshman big man Mike Daum (15.2 ppg) inside, the Jackrabbits draw a ton of fouls. Nearly one quarter of their points are scored at the free-throw line. (WILL MAUPIN)
CALIFORNIA GOLDEN BEARS (4-South)
Record: 23-10, 12-6
Location: Berkeley
Miles from Spokane: 720
Conference: Pac-12
Head coach: Cuonzo Martin
To describe this year's Cal Bears in a word, try "loaded." The team's five starters all average double figures. The group includes Pac-12 Freshman of the Year and first-team all-conference forward Jaylen Brown, an NBA-ready player averaging 15 points, 5.5 rebounds and 2 assists. The only reason he's not a superstar is that he's surrounded by equally talented players. Fellow freshman Ivan Rabb (an all-conference second-teamer averaging 12.5 points and 8.5 rebounds) is a beast, and guard Jordan Mathews connected on 86 3-pointers this season (Gonzaga's Kyle Wiltjer made 81, by way of comparison). On the other end, the Bears led the Pac-12 in team scoring defense and outrebounded teams by about seven per game.
Eighteen of their wins came at home, so leaving Berkeley might make them vulnerable, but the team's total of 10 losses is a bit deceptive. Among them is a one-point road loss to the Midwest Region's No. 1 seed, Virginia, and another is a three-point road loss to West No. 1 Oregon — a team the Bears also pummeled by 20 at home. Two losses came in November, and of the remaining eight, only one came against a non-tourney team. In other words, don't be surprised if Cal makes it out of Spokane, and maybe all the way to Houston's Final Four. (DAN NAILEN)
HAWAII RAINBOW WARRIORS (13-South)
Record: 27-5, 13-3
Location: Honolulu
Miles from Spokane: 2,887
Conference: Big West
Head coach: Eron Ganot
Word came from the NCAA in December that Hawaii would be banned from next year's postseason due to infractions committed by a previous coach, making this season the last hurrah for a number of juniors, including multifaceted scoring leader and Big West Player of the Year Stefan Jankovic, a 6-11 force who can play inside but also hit 3s; he averaged 15.7 points and 6.6 rebounds while hitting 40 percent of his shots outside the arc. Guard Aaron Valdes, another junior, averages 14.6 points and 5.5 rebounds, while all-conference senior point guard Roderick Bobbitt is the team's glue, leading Hawaii in 3-pointers and assists while averaging 13.3 points and 4.2 rebounds. First-year head coach Eron Ganot, just 33, got the team to refocus after the bad news; he's familiar to Gonzaga fans after serving as a St. Mary's assistant from 2010 to 2014. In posting 25 wins, he set the conference record for first-year coaches, previously held by Hall of Famers Jerry Tarkanian and Lute Olson.
Proving it's tough to beat a team three times in a season, Hawaii won the conference championship in Anaheim against Long Beach State after losing to the 49ers twice in the regular season. That was their biggest win of the season, but they did beat fellow tourney team Northern Iowa by 16 points and lost to West Region No. 2 Oklahoma by only three. This is the team's first trip to March Madness since 2002. (DAN NAILEN)
OREGON DUCKS (1-West)
Record: 28-6, 14-4
Location: Eugene
Miles from Spokane: 369
Conference: Pac-12
Head coach: Dana Altman
No team west of Kansas is hotter than the surging Ducks, riding an eight-game winning streak, capped by an impressive three-game run to win the Pac-12 Tournament. The reward? Oregon's first NCAA No. 1 seed.
The Ducks love to run, and their athleticism can overwhelm opponents. Four starters averaged in double figures, led by sophomore Dillon Brooks' 16.7 ppg. The 6-7 forward, an NBA-caliber talent, will play for Canada in this summer's Rio Olympics. Brooks' smooth, fluid game is complemented by the grit and toughness of senior forward Elgin Cook (14.3 ppg), son of former NBA star Alvin Robertson.
In the backcourt, sophomore Casey Benson isn't much of a scoring threat, but gets the ball to those who are, and doesn't turn it over; his 4.48-to-1 assist-to-turnover ratio leads the nation. Tyler Dorsey has been a freshman revelation, averaging 13.8 ppg and hitting 43 percent from beyond the arc.
The X-factor is 6-10, 190-pound senior Chris Boucher, a force in the paint (12.1 points, 7.6 rebounds, 3.1 blocks per game) and matchup nightmare who can float out to the perimeter and nail 3-pointers. Spring-loaded sophomore forward Jordan Bell is a strong defender, shot blocker and rebounder whose points come inside.
The Pac-12's regular-season champs can compete with anyone, but foul trouble could expose a thin bench; only two reserves, Bell and senior Dwayne Benjamin, make meaningful contributions. They won't be outcoached: Altman, voted the conference's top coach for the second straight season, takes his 12th team to the NCAAs; this is Oregon's fourth consecutive trip under Altman, including a Sweet 16 run in 2013. (MICHAEL MAHONEY)
HOLY CROSS CRUSADERS (16-West)
Record: 14-19, 5-13
Location: Worcester, Mass.
Conference: Patriot League
Head coach: Bill Carmody
There's no more unlikely NCAA Tournament team than the Crusaders, who barely cracked double-digit wins in the regular season, then rode an improbable four-game hot streak in the league tournament to their first NCAA appearance since 2007.
Junior forward Malachi Alexander (12 ppg), junior guard Robert Champion (11.5 ppg) and freshman forward Karl Charles (10.8 ppg) all rang up double figures for Holy Cross, but they're the only real scoring threats on a team that averaged just 65.3 points per game, near the bottom of Division I. (MICHAEL MAHONEY)
OR
SOUTHERN JAGUARS (16-West)
Record: 22-12, 11-7
Location: Baton Rouge, La.
Conference: Southwestern Athletic
Head coach: Roman Banks
Local fans may remember the Jaguars, who threw a scare into the Zags in their NCAA opener three years ago, but there's only one holdover from that squad — senior Christopher Hyder, who averages nearly 10 points and 5 assists. This undersized team's scoring punch comes from the backcourt, where Adrian Rodgers (16.6 ppg), the top 3-point threat, and Trelun Banks (12.6 ppg) can fill it up.
Southern finished fourth in the SWAC, but a three-game conference tournament run meant an NCAA berth. If the Jaguars make it to Spokane, check out the Southern band, known as "The Human Jukebox"; it's like no college band you've ever heard. (MICHAEL MAHONEY)
SAINT JOSEPH'S HAWKS (8-West)
Record: 27-7, 13-5
Location: Philadelphia
Miles from Spokane: 2,147
Conference: Atlantic 10
Head coach: Phil Martelli
Saint Joseph's comes to Spokane on the heels of a gritty run through the Atlantic 10 Tournament last weekend. The Hawks, still coached by Phil Martelli, who brought the team to national prominence with a 30-win season back in 2003-04, beat George Washington, Dayton and VCU in the conference tournament in Brooklyn and are peaking at the right time after losing their final two regular-season games.
They get the bulk of their offense from forwards Isaiah Miles (18.4 ppg) and DeAndre Bembry (17.3 ppg). The duo combined for 56 points in the A-10 championship game against VCU, which was marked by the super-bizarre ejection of senior big man Papa Ndao, who clearly said something real nasty to the officials after getting whistled for a foul. Ndao, who came back from injury after missing last year, did not receive a suspension and will be available in the NCAA Tournament.
The more casual fans in the stands at the Spokane Arena will want to keep an eye on the Saint Joe's mascot. It's a Hawk (a guy in a hawk suit, actually) that flaps its wings through the entire game. Seriously — the dude never stops. (MIKE BOOKEY)
CINCINNATI BEARCATS (9-West)
Record: 22-10, 12-6
Location: Cincinnati
Miles from Spokane: 1,742
Conference: American Athletic
Head coach: Mick Cronin
Cincinnati fans probably let out a groan when they saw that the NCAA selection committee had, yet again, sent them off to Spokane. In 2014, they also played here, arriving as a 5 seed, only to get knocked out by a hustling Harvard squad.
This time around, the Bearcats arrive with a slightly less offensively talented roster, but one that was good enough to finish in a three-way tie for third place in an up-and-down American Athletic Conference. Cincy has four players averaging in double figures, led by Troy Caupain, a junior guard who scored 37 points in the Bearcats' crushing four-overtime conference tournament quarterfinal loss to UConn — yes, the one in which UConn hit a buzzer-beating prayer from beyond half-court, keeping the game alive in the third overtime.
Like all of Mick Cronin's teams, Cincy plays a tight and bruising brand of defense, with the team only giving up 62.9 ppg, 10th in the nation. Expect Saint Joseph's to struggle with senior forward Octavius Ellis, who has been a rebounding monster in the latter half of the season. (MIKE BOOKEY)