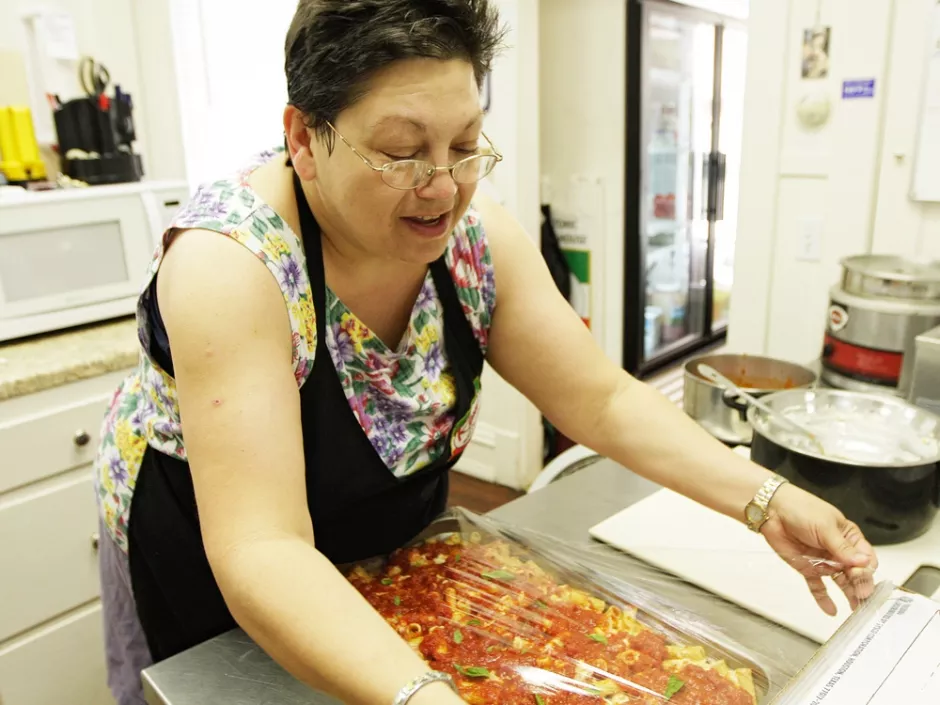 "I guess I'm a best-kept secret or something, right?" Tina-Marie Schultz says, hobbling over to a chair in the empty dining area at her Italian market in Post Falls.
She could be right — who would expect authentic southern Italian food to come out of a tiny clapboard house, just off the freeway, in a milquetoast Idaho border town?
Also, Schultz's place was also closed for six months while she recuperated from foot surgery. During that time, she and her husband moved into the upstairs floor of the historical home that houses the market and deli.
But with the place renovated and Schultz back at the stove, she has expanded her popular Friday night dinner menu to include Thursdays and Saturdays, too. And instead of just serving whatever she felt like cooking, Schultz now serves a fixed menu, with rotating specials.
Word to the wise: Go to Rosa's hungry.
Dinners, while pricey, are generous and include bread and salad. My eggplant parmigiana ($16) was a large stack of fried — but not greasy — slices of seasoned eggplant and light breading. It came with enough spaghetti and housemade rustic marinara to feed me a giant lunch the next day, too. My husband was silent as we ate: He was too busy shoveling down the hefty bowl of garlic herbed shrimp and spaghetti ($18) — a simple olive oil and herb dish — to say much.
When you eat at Rosa's, it's a lot like eating at home — the dishes come out as they're ready and Schultz plays the generous aunt role, yelling from the kitchen to ask how things are. And telling us that yes, of course we have room for cannoli ($3.75).
Make room: Schultz's smooth cannoli cream is dotted with chocolate chips, oozing slowly out of the cinnamon-y shell. When we visited, she said she had woken up early that morning to make cannoli cream. By the time we ate dinner, around 6 pm, the cannoli were almost gone.
Probably best — I would have taken one for the road.

Rosa's Italian Market & Deli • 120 E. Fourth St., Post Falls • Mon-Wed, 11 am–4 pm; Thu-Sat, 11 am–8 pm, Dinner Thu-Sat only • rosasmarket.com (208-777-7400)