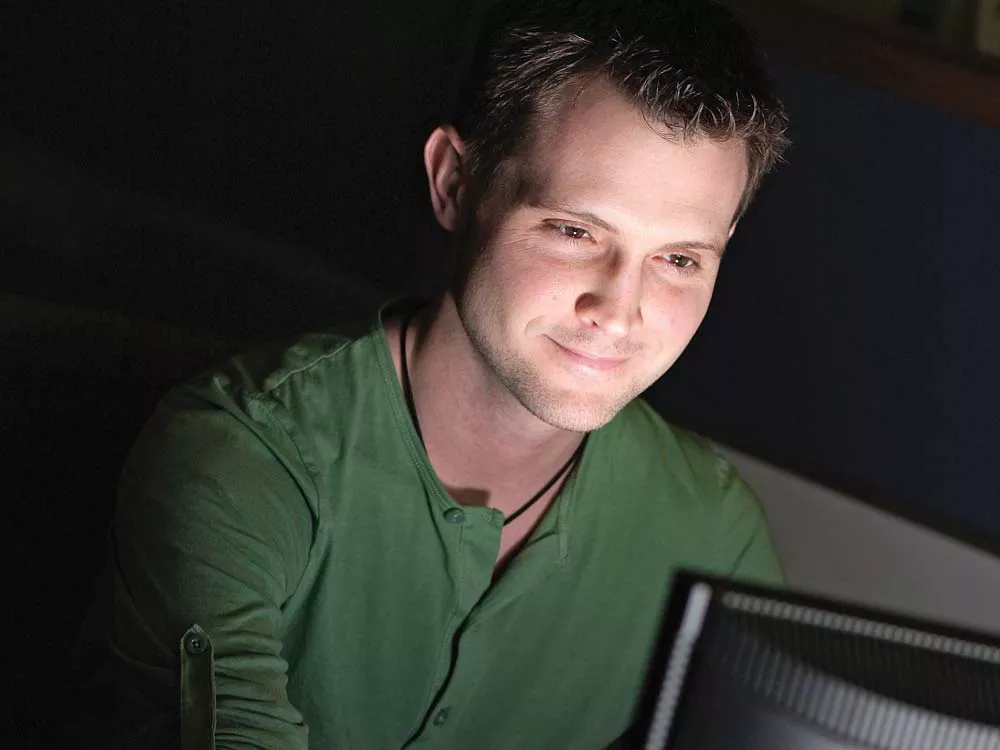 Ryan Oelrich was still a kid when he decided that, if he couldn't fix his life, he might as well just end it.
An "Air Force brat" who spent his childhood shuttling from base to base, Oelrich's entire world was taken up with family and faith. "The construct for my life was built into [our] religion." he says. "The path that I was to take in the future was tied to that religion."
Early on, though, Oelrich realized he was different — from his parents, from his church leaders, from the kids in Sunday school. He was different from literally everyone, as far as he knew.
"I still remember that horrible day," he says, when he realized his feelings were called "being gay" and realized, further, that being gay put him outside the only social fabric he'd ever known. "I really — as ignorant as this sounds — thought I was the only one," he says.
While living in Helena, Mont., Oelrich went looking for help in the only place he could: within the church. "I'd been told by a religious leader in my life that 'Well, you need to either change your ways or' — he quoted a verse — 'it would be better to tie a millstone around your neck, and throw yourself in a lake than to lead a lifestyle that would lead others astray.'" Oelrich says he's always been goal-oriented. The verse, Mark 9:42, gave him direction. "My plan was: 'If I can't fix myself, then the noble thing to do would be to end my life.'" This was in 1995. Ryan Oelrich was 13 years old. He spent the next two years working diligently to fix himself, and failing. "I was getting very close to [suicide]," he says.
Then, one day, his father bought the family a computer with a dial-up modem, and Ryan Oelrich found the Internet the way many lost and wandering people find Jesus.
Ryan Oelrich's story is one of five told in a new HBO documentary premiering on Valentine's Day, called When Strangers Click. The stories include that of a courtship conducted with a Russian-to- English translator website and one about a man who, living on a small island in southeast Sweden, becomes a rock star on Second Life, a social network that dabbles in virtual reality.
"Together, these are stories about community and relationships and how we define ourselves," says director Robert Kenner (Food, Inc.).
Oelrich's segment focuses on his religious upbringing, his sexual identity and his encounters with the now deceased Spokane Mayor Jim West, who (using his now-infamous online handle, RightBiGuy) sought Ryan out in gay chat rooms in 2005, when Oelrich was a sophomore at Gonzaga University.
All the stories deal with how we create separate personas online, but Oelrich's pointedly deals with how destructive it can be to lead two different lives.
For producer Marc Weiss, who created the long-running Emmy- and Peabody-factory POV, that makes Oelrich's tale the most cautionary in the film.
"Ryan found a way to accept who he was with the support of others," Weiss said in an e-mail. "The mayor [Jim West], by trying to deny who he was, ended up betraying not only his constituents and the men he pursued, but himself."
Oelrich admits in the documentary to feeling duped by West. But in our interview, he repeatedly owned up to an equal share of blame. "It was words on a screen," he says. "I could have walked away. I could have turned it off."
Oelrich says he was also betraying himself, falling into the same traps that West did.
"I saw behaviors developing that I didn't like," he says. "I didn't like trying to hide this part of myself, sneaking around, hiding how I'd met these people so that my straight friends didn't find out I was gay."
Oelrich didn't come out to his parents until after college, in a letter. "They took it very roughly," he says, but it was necessary for him to lead an authentic life. He speaks in the documentary about having dual selves in college. His project after graduating, he says, has been "trying to integrate the two."
After the West scandal, Oelrich says he took a break from the Internet, but he's since started back up. "It's still an important tool," he says.
He's still tuning his gaydar, and social networking sites are valuable calibrators.
"It's just easier to say, 'Oh, I think that person's gay, so I'm going to stalk them on Facebook to at least verify …'" Oelrich says, smiling as his voice trails off.
He recently took part in an experiment conducted by a 32-year-old man named Kevin. Think of it as The Bachelor meets The Amazing Race, with a gay twist: Kevin went on 30 dates in 30 days in 30 cities, looking for "the spark."
On his blog, Kevin called the day he spent in Spokane with Ryan "one of the best dates I've ever had in my life." Oelrich doesn't know what will come of it, but he's cautiously hopeful, and anxious for more in-person contact.
"I still hope to meet my soul-mate one day," Oelrich says, "and I'm open to meeting that person online."

When Strangers Click • HBO • Premieres Mon, Feb. 14, at 9 pm • For more, look under "Documentaries" on HBO.com