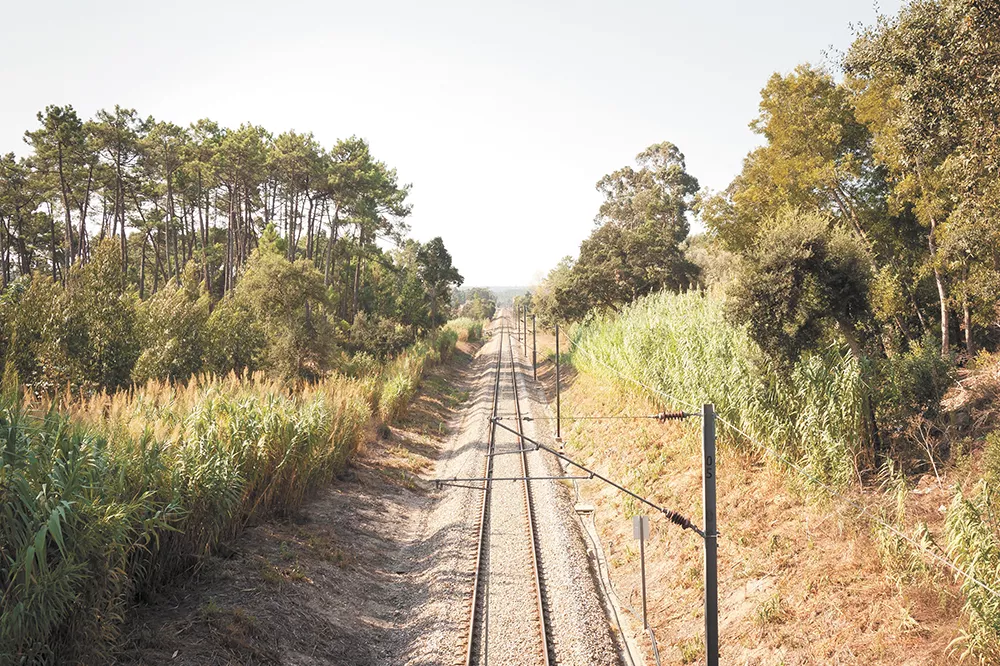 I'd imagined how the call would go, more and more often as the years passed. It shouldn't have been a total surprise, but I still wasn't prepared when my cell buzzed that Monday afternoon.
"Dan," my sister blurted through tears. "I think Dad's dead."
She was right. Twenty years after a heart attack, and five years after a bypass, my mom and nephew found him unconscious and called 911. My sister rushed home to meet them. He never woke up.
That was a year ago this past Tuesday, Nov. 4.
My dad's love of railroads was one of the ways we were different. I imagine it was a link to the home he left when he joined the Air Force one year out of high school. Memories of the rail country where he grew up on the New York-Pennsylvania border manifested in his collection of books, videos and model trains that filled our home. Post-Air Force and a few years in the defense industry, he coached baseball, organized church festivals, volunteered countless hours for his train club. He fixed anything wrong on his car himself, and loved working on his yard — more interests we didn't share.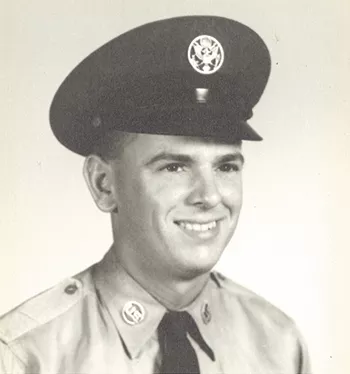 I never had much time for any train talk, save for lessons he delivered on our road trips together. As he had joined the military partly as a means to see the world beyond Waverly, New York, I got into reporting out of a similar desire to explore and learn. And every time I moved somewhere, for college or a series of jobs in newspapers large and small across the West, my dad relished helping me relocate. He loved the opportunity to see the country through a windshield — especially if we happened to travel near a stretch of a rail line, offering him the chance to educate me on its origins, its history, how it tied in to the country's larger rail system.
He knew train conversation would only keep me interested for so long. Thankfully, we had plenty of common ground for conversations that could stretch for hours as we drove from Salt Lake City to Portland, or Missoula to Corvallis, Oregon. Current events. Movies. Baseball. The important things.
He turned me on to Johnny Cash's live albums. I introduced him to James Lee Burke's novels via books on tape. His patience for Broadway musical soundtracks never passed to me, nor my love of Diamond Dave-era Van Halen to him.
The day he died, I joined my family — now "surviving family" in obituary parlance — at the hospital after successfully navigating the hour drive by telling myself the doctors would somehow revive him while I was on the way.
That didn't happen.
The word "surreal" is thrown around haphazardly, but there's no better way to describe the experience of having a stoic police officer lead you into a hospital room where your father's body lies, dressed in his typical-since-retiring uniform of a flannel shirt and jeans adorned with a belt buckle paying homage to one of the railroad lines he adored.
Immediately, his body just getting cold, we were asked to make decisions we had never considered. What funeral home should we call? Do we want to cremate the body? What day should we have the funeral? Decisions had to be made, right now, and the man who was the best in our family at deciding things couldn't help.
Choices hastily made through our collective numbness, we methodically pulled different bits of clothing and jewelry from his body. Wedding ring to my mother. Shoes to my nephew who lived with "Papi."
I took the belt with the Rio Grande Railroad buckle.
I was just starting to contemplate moving to Spokane to join my long-distance love when he died. Even though I didn't have a job yet, we started plotting the most scenic way to cover the hours between Utah and Eastern Washington. My mother, abruptly widowed after 54 years of marriage, insisted I keep my Spokane plan. And last month, I packed up my home of 16 years in Utah and drove.
I took the route we had discussed, the one that would reacquaint him with the Montana Rail Link tracks that parallel the Clark Fork River into Missoula. And I continued on until exiting I-90 and ducking underneath the tracks bisecting Spokane — tracks my dad would have told me all about well before we reached my new home together.
Instead, I was driving alone. But not really. I had The Man in Black's Live at Folsom Prison. I had Burke's Cadillac Jukebox on CD. And I had that Rio Grande belt buckle. ♦