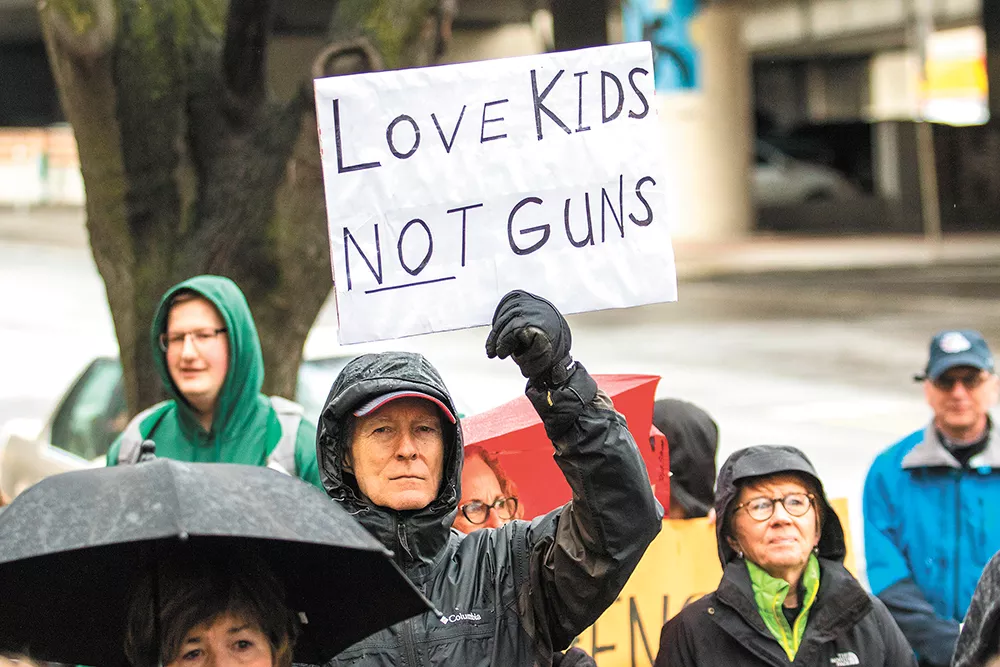 Local kids and families take to the streets of Washington D.C., Spokane and other cities across the country to demand that their lives and safety become a priority and that gun violence and mass school shootings are addressed. The local event meets at the Clock Tower in Riverfront Park and will march to Rep. Cathy McMorris Rodgers' downtown office. Sat, March 24, at noon. bit.ly/2G5QGrs.
Cabin Fever Gardening Symposium
The full-day gardening event includes sessions on caring for roses and lavender, exploring the importance of soil biology and native pollinators and more. Each speaker addresses the overall theme of "Building Environmental Stewardship." Sat, March 24, from 7:30 am-4 pm. $75. CenterPlace Regional Event Center, 2426 N. Discovery Place, Spokane Valley. mgfsc.org/cabin-fever.
March Open House
Join the Outdoor Learning Center staff to learn all about light interactions and investigate prisms, rainbow reflections and making rainbow slime (first 25 kids). Includes crafts, activities and the chance to meet the center's scaly and furry critters and its raptors. Sat, March 24, from 10 am-2 pm. $5 suggested donation. West Valley Outdoor Learning Center, 8706 E. Upriver Dr. olc.wvsd.org (340-1028).
YWCA Partners in Progress
Friends, partners and supporters of YWCA Spokane's mission are encouraged to join in a celebration of the agency's 115th birthday and a reflection of successes in 2017. The event also includes acknowledgement of the organization's "Shining Star" award honorees: staff, volunteers and community partners who made an outstanding contribution in the previous year. Wed, March 28, from 8:30-9:30 am. Free and open to the public. SIERR Building at McKinstry Station, 850 E. Spokane Falls Blvd. ywcaspokane.org. ♦
Tell us about your event or other opportunities to get involved. Submit events at Inlander.com/getlisted or email getlisted@inlander.com.