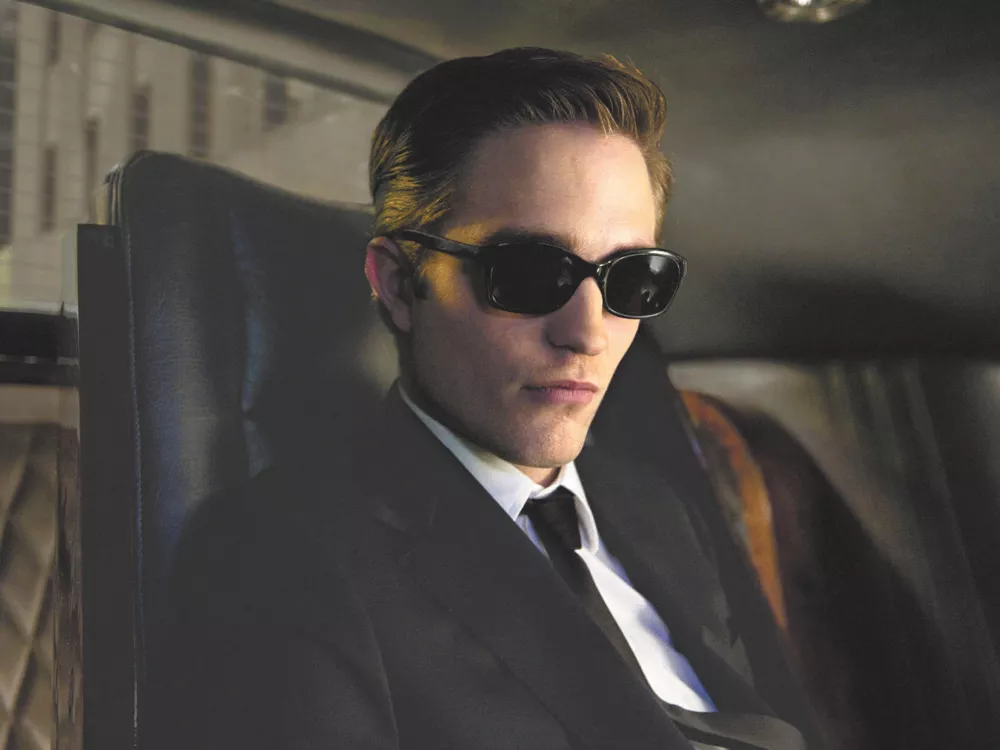 There are two things you might want to check on before attempting to watch Cosmopolis. First, are you a fan of writer-director David Cronenberg? Second, are you a fan of novelist Don Delillo? If you make it past both of those markers, there's a chance you'll enjoy the movie. Hey, you might even be able to figure out what it's about.
Cronenberg, returning to form after a flat, dull miss with last year's A Dangerous Method, matches up his own weighty weirdness with that of Delillo's in adapting his shorter-than-usual but still convoluted book.
Self-centered and fabulously wealthy venture capitalist Eric Packer (Robert Pattinson) is being driven through the jam-packed streets of New York in his stretch limo, trying to figure out how Japanese and American money systems are interacting, and yearning, out loud, to an annoying degree, for a haircut.
But problems ensue: protesting 99 percenters are also moving through those streets, making much ruckus; there's talk of an international cyber attack; and Eric's main security man (Kevin Durand) keeps telling him there may be a threat on his life.
"Screw that! I just want a goddamn haircut!" barks Eric who, though recently married, spends much of his car ride servicing or being serviced by a parade of beautiful women. But, thank goodness, there are no sexual antics with the woman on board when Eric's private physician is giving him a proctology exam.
So what's the point here? Well, if you get wrapped up in the terrific supporting cast (Juliette Binoche, Paul Giamatti, Samantha Morton, Mathieu Amalric, among them) or just marvel at the cool blue glow of the techno gadgets inside the limo, there really doesn't have to be a point. I found myself noting that Eric's special car seat reminded me of the one Captain Kirk sits in on the bridge of the Enterprise.
We do find out that Eric is quite rich. Like Romney rich. He has two elevators at his apartment, each one playing music that fits his mood on a particular day. But there's no time to luxuriate in learning anything about the characters, because Cronenberg is ever-ready to launch a brief blast of horrifying violence at his viewers.
The acting is strong across the board. Even Pattinson, who hasn't yet lived down his wooden performances in the Twilight films, is very good. The best way to describe what he does here is "detached," but it works quite well within the context of the character and the plot.
Oh, right, the plot. I don't know what the hell this movie is about. But I kind of liked it.
COSMOPOLIS
Rated R
Directed by David Cronenberg
Starring Robert Pattinson, Juliette Binoche