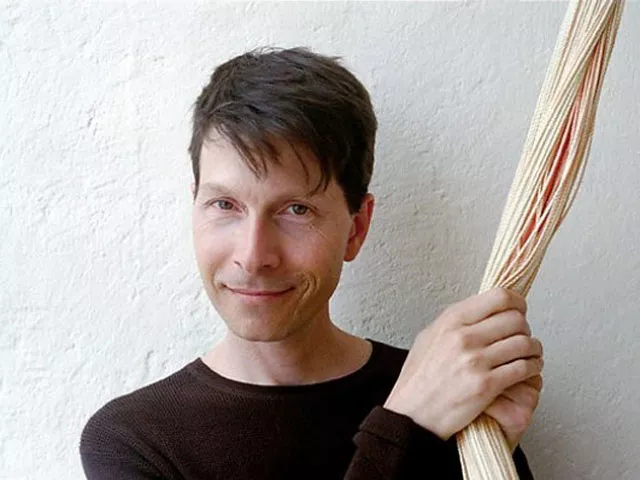 Imagine being a 14-year-old girl. You're the smartest in your class, and except for your dumb friend Anna and that cute boy Kevin, you feel all alone with your thoughts because Ma's catatonic and Da's weak-willed. And that's because your older sister Helene — the beautiful, sexy one with all the boyfriends, plus she had brains, too — a year ago this week, she died.
She got run over by a subway train.
And especially since the terrorists struck for the second time, nobody wants to talk about it.
Now imagine that you're a 40-year-old man recounting the story of how Mattie Savitch cracked her dead sister's e-mail password and found Helene's love letters and pieced together (not always reliably or well) the life of a sister she thought she knew but didn't.
If you're novelist Victor Lodato, you cross the gaps of gender and age by sampling the attitudes many of us felt more strongly when we were young. Like curiosity: "Every second that goes by you're someone else. It's unstoppable," Mathilda thinks, peering into her mirror. "Sometimes I wish time would speed up so I could have the face of my future now."
And like distrust of adults' bullshit: Mattie's disappointment in her mother's drinking spills over into her expressionistic imagination, as when she and Ma disagree one night while walking home: "Ma's dress was flapping in the wind and I thought, just fly away if that's what you want.
"'What did you say?' Ma said.
"'Nothing,' I said. I felt like the streetlights were punching me in the face."
Helene's death has condemned Mathilda to her own little island of grief: "There is so little imagination in the world," she says. "A person like me is basically alone. If I want to live in the same world as other people I have to make a special effort."
Mathilda Savitch, lovable outsider: Isn't that how many of us see ourselves?
Victor Lodato appears at Get Lit on Saturday, April 17, at 11:30 am and at 1:15 pm. Go here or visit ewu.edu/getlit for more.