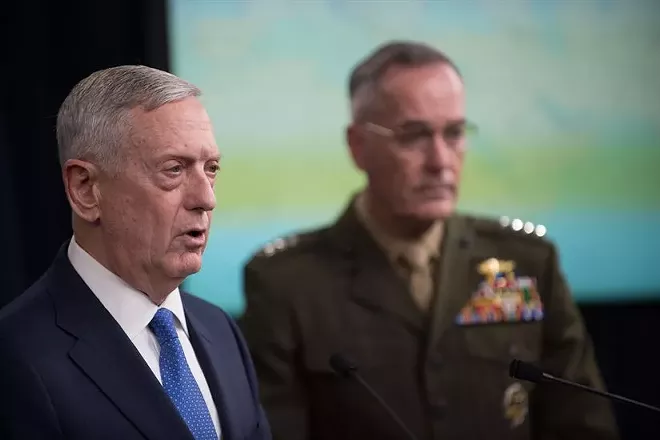 ON INLANDER.COM

NEWS:
Former star quarterback Jason Gesser did, in fact, violate Washington State University's
sexual misconduct policy
when he forced himself on a former WSU volleyball player, an investigation finds.
IN OTHER NEWS...


Bishop treated like pawn

Spokane's Bishop Thomas Daly says he was never told about the priests accused of sexual abuse at
Gonzaga University
. (
Spokesman-Review
)

The Gleason for the season

Spokane legend Steve Gleason has been recommended for a
Congressional Gold Medal
. (
Spokesman-Review
)

Mattis: Hell, not going to take it anymore.

Secretary of Defense James Mattis, angry over Trump's sudden decision to withdraw from Syria and Trump's treatment of allies,
resigns
. (
New York Times
)

The Trump shutdown looms

Trump has repeatedly threatened to shut down the government if he didn't get funding for the wall that he'd promised Mexico would pay for. Now, it seems like he may get
his wish
. (
New York Times
)

Fullscale retreat

It's not just Syria. Trump is ordering a massive reduction of troops from
Afghanistan as well
. (
Washington Post
)

Slide, baby, slide

The stock market is
all sorts of messy,
too. (
USA Today
)