It's New Year's Eve. You're the proprietor of Cassano's, an Italian grocery store that has operated in Spokane since 1922. The business has been struggling — not the least of its difficulties being back-to-back street projects, one of which disrupted business for more than four months.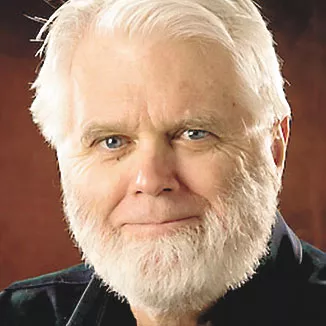 Three hours earlier, you closed the store. Your spacious parking lot is completely empty. You have a handicapped parking space outside the back door. Your wife arrives to deliver some merchandise. She parks in the darkened handicapped access area and walks in to get you. The two of you then walk back out to unload the merchandise. There stands a city official — a parking enforcer. She is writing you a ticket for $450 — a ticket for parking in your access area. On New Year's Eve. At exactly 6:08 pm.
First the obvious question: Why is a traffic enforcement functionary out patrolling neighborhood businesses on New Year's Eve? Cassano's is on Mission Avenue, east of Avista headquarters. And second, why does she fixate on an empty parking lot serving an obviously closed neighborhood store? And why would a ticket for parking in a handicapped zone — at any time — cost the offender $450? Most speeding tickets don't cost that much.
Welcome to parking enforcement, Spokane style.
Mayor David Condon's parking enforcement operation gets even more bizarre. On Dec. 26, the day after Christmas, a woman arrives at the same back door; she is clearly handicapped, a double amputee in fact. Her driver is dropping her off at the rear door of the store. As several people were helping her out, this same parking enforcement officer shows up and issues another of those $450 tickets — while the helping hands are standing there watching.
A week into the New Year, the bread man shows up to make his routine delivery. He parks at the back door at about 9:30 am, in that same access space. He begins to unload — a task that will take him only a few minutes. Up comes this same official, and out comes her pen. Another $450 fine. At this time, upward of 50 spaces sat empty. Whatever happened to the wise old basketball rule of "no harm, no foul"?
The Spokesman-Review picks up the story. There are several exchanges between District 1 councilmembers Mike Fagan and Amber Waldref and Mayor Condon's traffic enforcement czar, David Steele. The upshot: Steele informs Councilman Fagan that "while the circumstances surrounding the first two citations were debatable... we would request they be dismissed by the courts."
Debatable? After 6 pm on New Year's Eve in an otherwise empty parking lot, behind a store that had been closed for three hours! A double amputee!!! Debatable?
Steele then went on to reassert his authority: No way will he back down on the bread guy. (Oh, by the way, Cassano's owner and longtime Spokane businessman Carl Naccarato told me that he hasn't had a bread truck by since — and adds that neighboring businesses have complained of similar treatment. I thought Republican mayors were supposed to be business-friendly?)
What strikes me is the utter absence of outrage shown by either Fagan or Waldref. Councilman Fagan expresses his concerns; he does do that, and Waldref does send the message to Steele that she wants to know why this "particular business is of such great interest to the parking folks," but neither response rises above the level of routine.
They should be concerned. Small businesses like Cassano's are the lifeblood of our city. Draconian parking enforcement is perhaps the quickest way to create an unfriendly aura around a business. Spokane has done some good things on the parking front downtown in recent years — credit card-reading meters, plugging parkers' expired meters during the holidays. But adding some common sense on the enforcement front all over town would be nice, too.
Steele defends the actions of his workers by invoking a version of the old "the Devil made me do it " excuse. It's the federal government that makes us do these things. I had never read the Americans With Disabilities Act before, and for sure it's the kind of legislation that gives liberals a sometimes much-deserved bad name; it's an act that reeks of political correctness and endless unnecessary details, some the antithesis of good urban design. For example, technically Naccarato is out of compliance because he doesn't have the requisite number of handicapped spaces, given how many parking spaces he has — regardless of the fact that his lot never fills up.
And this brings me to the subject of discretion. All police work (including parking enforcement) requires that the police exercise discretion. Who hasn't been pulled over for speeding and not, at one time or another, driven off with a warning ticket? That's discretion. And in this picture, that's what's missing.♦