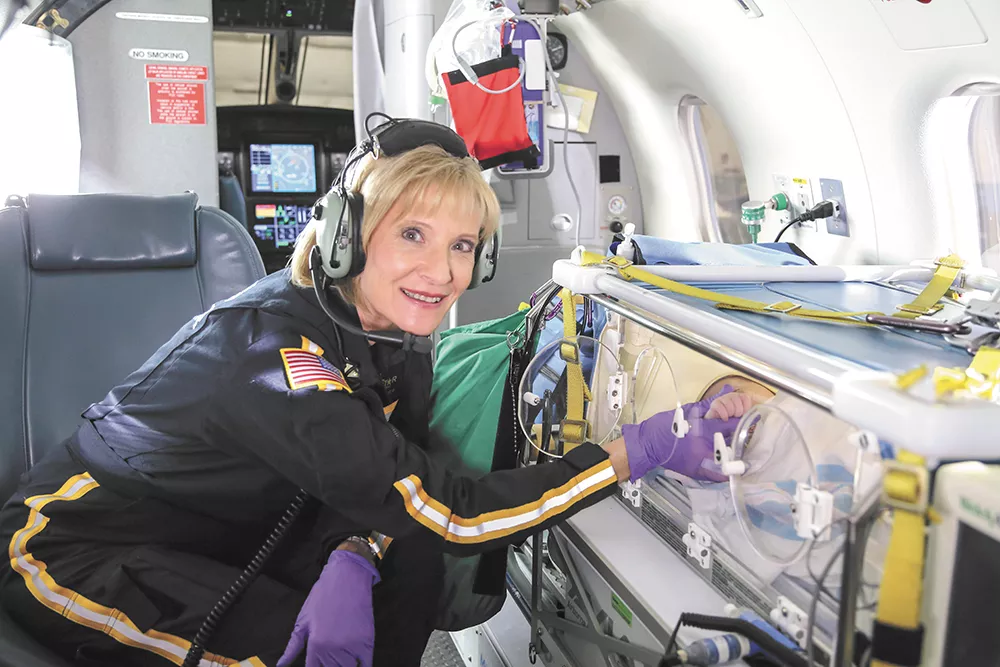 Physical therapist Dean Bunkowske remembers a time when St. Luke's Rehabilitation Institute was St. Luke's Memorial Hospital. This was in 1981, when he moved to Spokane from Miami. Back then, St. Luke's was a general hospital with a 12-bed rehabilitation unit.
Then in 1993, St. Luke's merged with Deaconess Medical Center. A year later, Spokane's two competing hospital systems — Deaconess and Providence — joined together to form the nonprofit Inland Northwest Health Services to manage a critical-care air transport service and the new St. Luke's Rehabilitation Institute.
"We had the nursing staff that came over from the different hospitals and we had therapists who really wanted to do and were dedicated to rehab. It was a joyous coming together of a staff that had the same idea," Bunkowske says.
(Under new ownership, Deaconess split from INHS in 2011 as part of a lawsuit agreement. After another restructuring last year, Providence is now the sole member of INHS.)
Celebrating its 20th birthday this year, INHS has grown into one of Spokane County's largest employers with more than 1,000 workers. Its air ambulance program, Northwest MedStar, has has expanded to serve Moses Lake, Pullman, the Tri-Cities, Brewster, Washington, and Missoula. The health care information technology division provides an electronic medical records network used by more than three dozen hospitals and physician offices across the region. Other divisions offer training for EMTs and paramedics and community wellness programs.
Meanwhile, St. Luke's Rehabilitation Institute's downtown campus has become the region's largest free-standing inpatient rehabilitation center for patients who have experienced a stroke, brain or spinal cord injury, with outpatient care provided there and at other locations, including OZ Fitness centers.
Despite these changes, Bunkowske says the most important — and his favorite — part of his job as a physical therapist hasn't been affected.
"It's the one-to-one contact with patients and family that has kept me going through all these years," he says. "It's a service for me I really enjoy — getting to know people and assisting them on their life's journey with the difficulties they may have." ♦