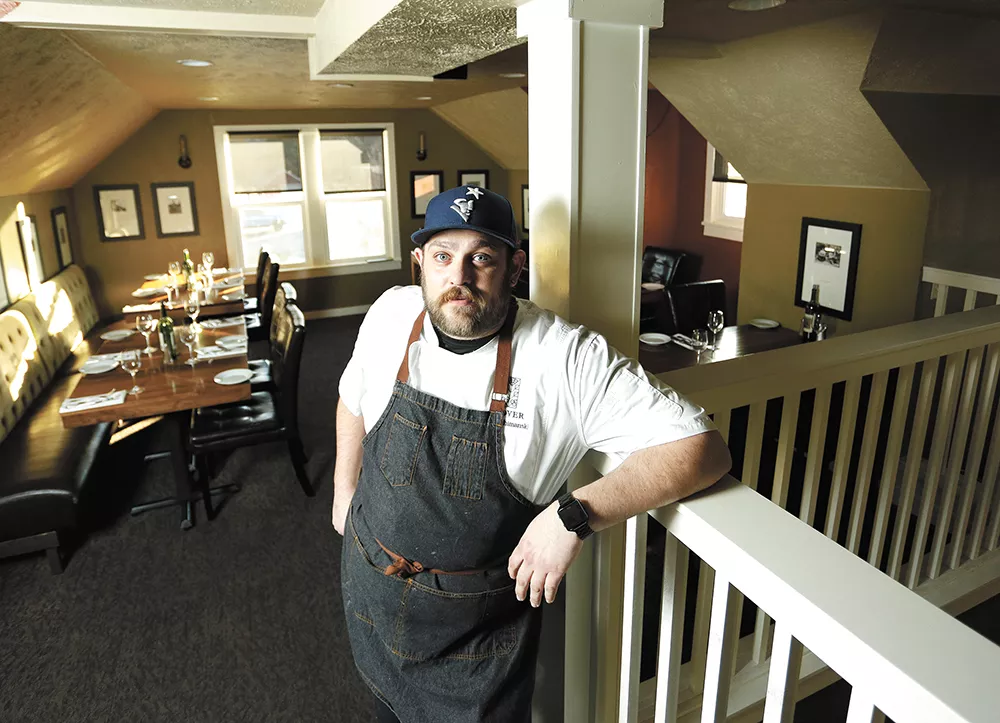 Kory Schimanski has always had a passion for food. So when his father told him he needed to get a job fresh out of high school, he applied to become a dishwasher at Luna Restaurant, which at the time was trailblazing locally sourced fine dining in Spokane. He worked his way up to lead prep cook, then left to join several former employees at Vin Rouge on the South Hill. But it wasn't until he began working with chef Cody Guerin at Vintages at 611 that he really started to come into his own as a chef. He followed Guerin to Clover, where he eventually took on the role of sous chef, and became the head chef when Guerin left in December 2018.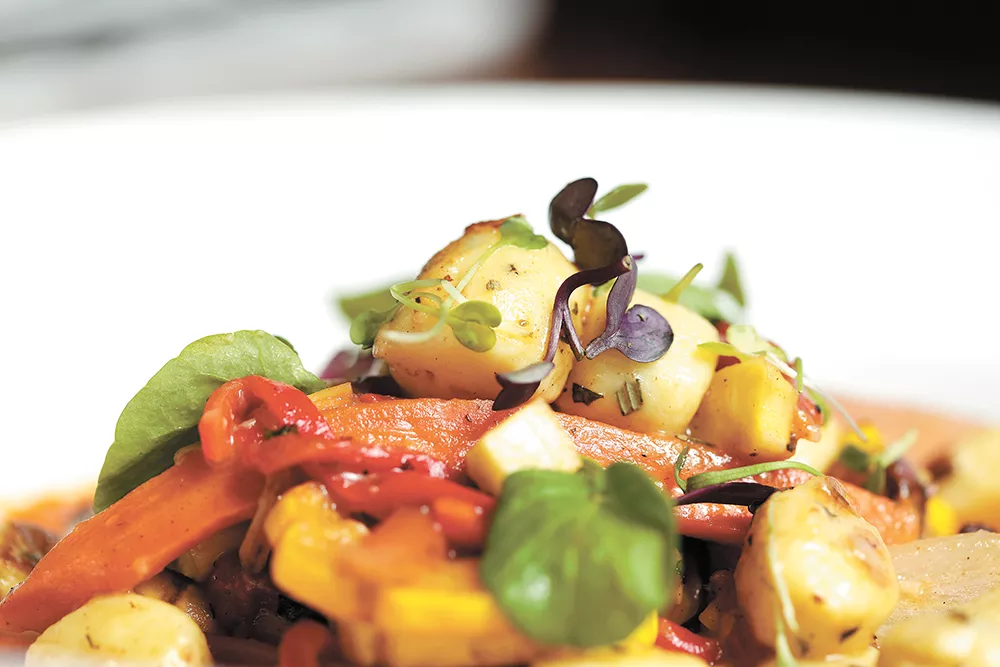 RESTAURANT WEEK: What is an "aha!" moment in your journey to becoming a chef?
SCHIMANSKI: When I worked at Luna, they were the hot spot. Just experiencing everything they put into the food, the fact that it was fresh and not coming in packages, and the care they took opened my eyes to a lot of things in the industry.
What do you enjoy about cooking in our region?
There's so much within arm's reach that we get to work with! Currently, I am enjoying working with winter squash, and I love playing with local microgreens year round.
Are there any go-to foods you order when dining out?
I try a little bit of everything. It also depends on the mood I'm in — sometimes I just want a cheeseburger.
Who is your culinary hero and why?
The chefs from my past molded me to be a better cook and gave me the knowledge to do what I do now. I look back at the food I was doing 13 years ago, and it was just a trainwreck. What I'm doing now is a night-and-day difference.
What do you find intriguing about the local food scene?
That it's constantly changing and getting better. There are culinary giants everywhere, but as a smaller area, we're starting to get on the map.
What are your thoughts on Inlander Restaurant Week?
It's chaos. We prepare by over-prepping and just getting ready for the onslaught. We do a whole new menu, because it gives us a chance to showcase what we can do outside the normal menu.
How do you regularly challenge yourself to stay fresh?
By seeing what everyone else is doing and trying to produce the best food that we can here. It's constantly changing every day, so we try to stay up on the times.