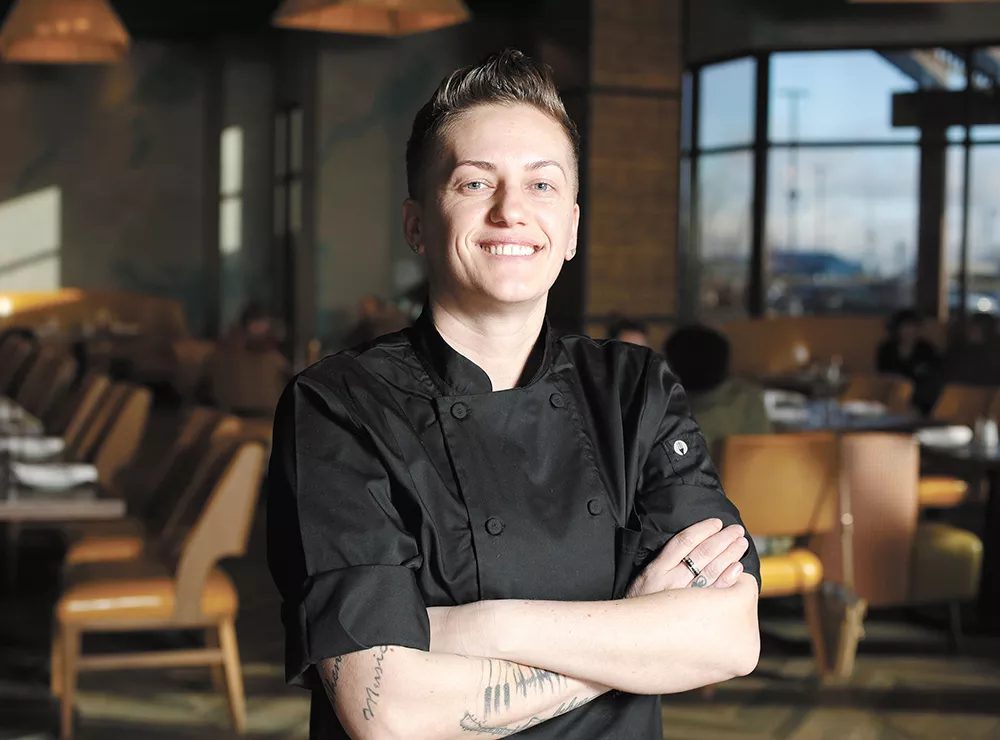 Blerita Kaba was born in Albania and immigrated to New York City with her family when she was 12. She had already learned a lot about food from her mother, but in NYC, Kaba began her own culinary journey, cleaning and washing dishes in the kitchens of her family's Italian restaurants. At 25, she moved to Arizona to run her uncle's Italian restaurant, then spent a couple years establishing a bustling hotel restaurant and banquet room in Alaska. Life eventually brought her to Spokane, "where I'm dedicated now."
Locally, she worked at Twigs and Tortilla Union before accepting the position of head chef at the Spokane Tribe Casino's new Three Peaks Kitchen + Bar. With her diverse background, she feels she brings "flair" to the kitchen. When not at work, she enjoys baking with her 5-year-old daughter and trying every restaurant in Spokane.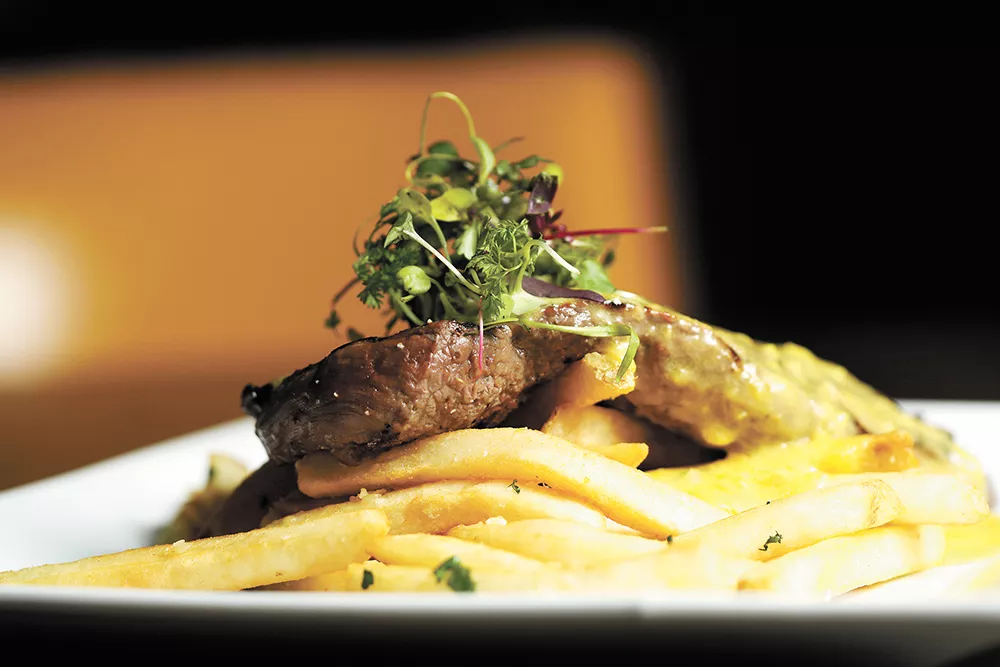 RESTAURANT WEEK: What is an "aha!" moment in your journey to becoming a chef?
KABA: When I was 12 years old working in the kitchen in Queens, I was so intrigued by everything. I watched and shadowed the cooks as I was cleaning. Learning in that kitchen was the first moment I knew I wanted to do this.
What do you enjoy about cooking in our region?
I have been amazed at how small Spokane is while also being big in the food industry. Getting to go to Walla Walla, check out the ranches we work with and truly learn where that ribeye is coming from is phenomenal. I didn't have that in a lot of places.
Are there any go-to foods you order when dining out?
Anything Italian. It's by far my favorite.
Who is your culinary hero and why?
Giuseppe, the chef that I worked with in Queens. Just watching him make something out of nothing was really inspiring.
What do you find intriguing about the local food scene?
The diversity. You can find any kind of cuisine in Spokane. There are so many talented chefs in here!
What are your thoughts on Inlander Restaurant Week?
I try to pull some items from our core menu, but also give customers something outside of the menu that shows them that we're so much more than what you can get every day. I also love that we have a whole other dynamic of people who come out during Restaurant Week, and we get to show them more than the basic food that we do on a daily basis.