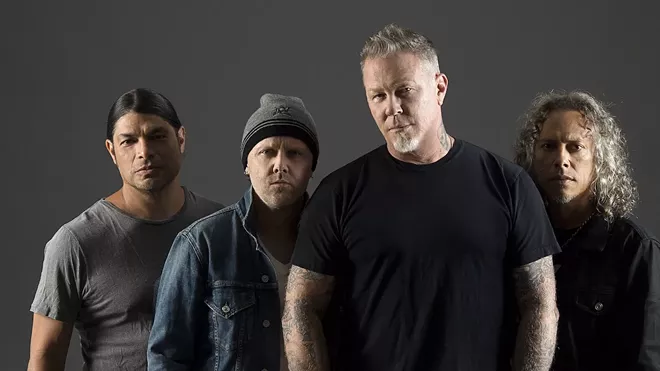 O
dds are high
that we won't see any arena concerts until at least next year, which is a bummer for both large venues and the artists that fill them.
That's where Metallica comes in.
The band filmed a live performance to be screened exclusively as a
one-night-only event
at dozens of drive-in theaters around the country, including pop-up outdoor theaters at the
University of Idaho
in Moscow and at
Hayden Discount Cinemas
, on
Sat. Aug. 29.
The show starts as soon the sun goes down: exit light, enter night.


Tickets are $115 per car — which is a maximum of 6 people per carload — and each purchase comes with four downloads of Metallica's upcoming live double album
S&M2
. Three Days Grace opens the show.
The metal icons aren't the first artists to take advantage of the inherent social distancing of drive-in theaters: Garth Brooks started the trend with a specially-filmed drive-in concert in June, and Blake Shelton followed his lead in July.
Tickets for the Metallica drive-in concert go on sale this Friday, Aug. 14, through
Ticketmaster
— you can see all participating locations there.