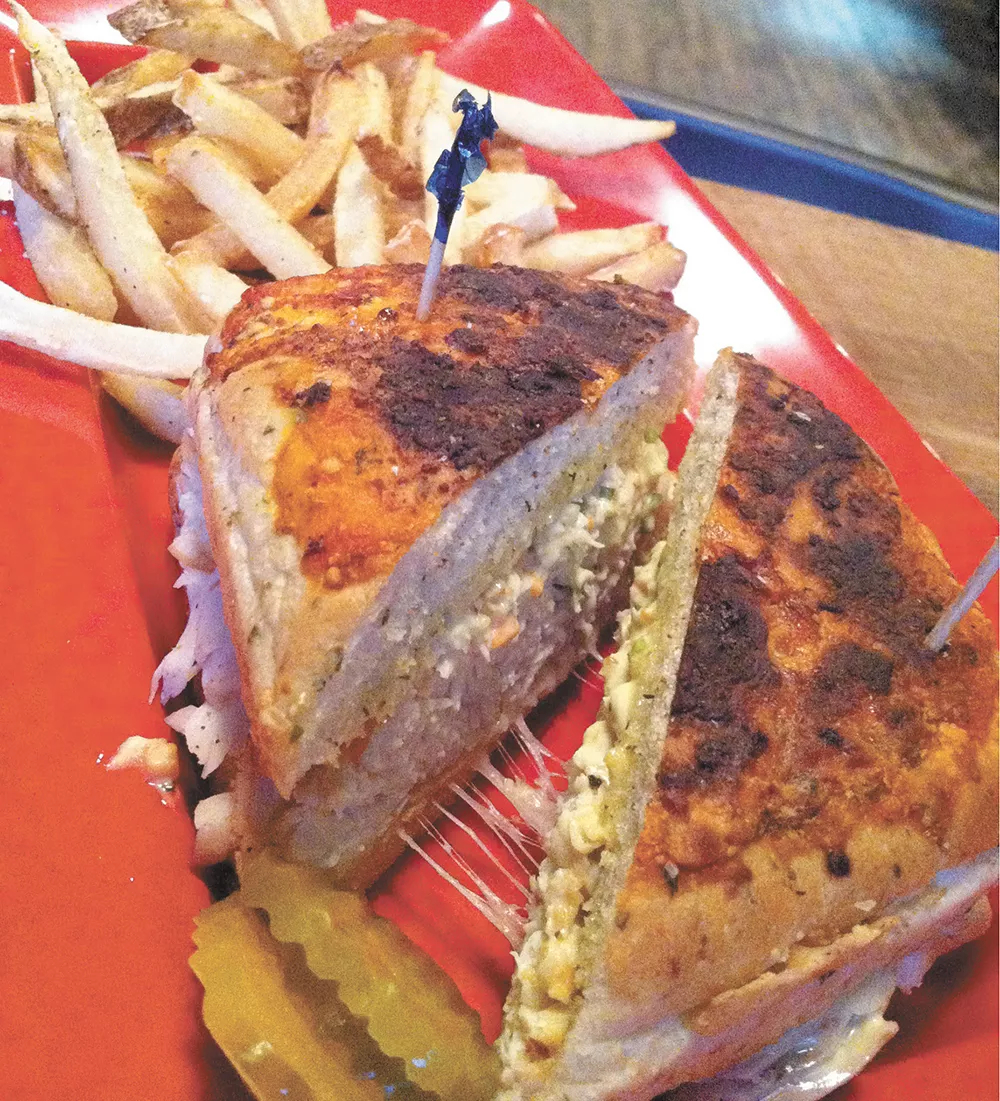 Who'd want to open a pub within shouting distance of Capone's sports bar, top-ranked in numerous publications (including the Inlander) several years running and featured on Food Network television's Diners, Drive-Ins and Dives? Maybe someone with an inside track on the competition? Or who knows how to fill a restaurant niche the existing Capone's does not?
That would be Tom Capone and his wife Teresa, who have also spent the year overhauling Capone's Hayden, Post Falls and Coeur d'Alene locations — adding parking, reconfiguring seating, expanding the kitchen — when the opportunity arose to purchase the former BoJack's Tavern just up from Capone's midtown.
"It's a cool little building and has a lot of potential," says Tom Capone, who describes their newly remodeled Mid City Pub as having a turn-of-the-century feel. Definitely not a sports bar; just a single, large-screen television and one pool table. The walls, flooring and seating have been done over in rustic wood while large, grainy photos of 1900s-era bars complete the look.
Wooden winebox tops form a mosaic behind the bar, whose surface is vintage advertising sealed in clear resin — an homage to tabletops in the other Capone's locations. But instead of "more taps than tables," as Capone's is known for, the draft selection numbers just 16. Look for some locals, like Slate Creek's Mountain Hop IPA, as well as limited edition brews like the Green Flash Mosaic Session.
The rotating menu is a trans-American, pan-ethnic road show. The New Orleans ($10) is a muffaletta-like sandwich with Italian meat, while Mussels Guido ($12) is shellfish sauteed in chicken stock and white wine. The Cuban ($10) features their homemade focaccia, while the Rochester ($10) — sliced roast beef on a Kimmelweck bun with horseradish — pays tribute to Tom Capone's upstate New York roots.
Next up? More tweaks to the menu, like adding burgers, as well as remodeling the exterior. And they've recently added outdoor seating, which offers Mid City Pub diners a view of Fourth Street and, of course, of nearby Capone's. ♦
Mid City Pub • 816 N. Fourth St., Coeur d'Alene • Open Mon-Thu, 11 am-10 pm; Fri-Sat, 11 am-11 pm; Sun, 11 am-10 pm • Facebook: Mid City Pub • 208-665-3777