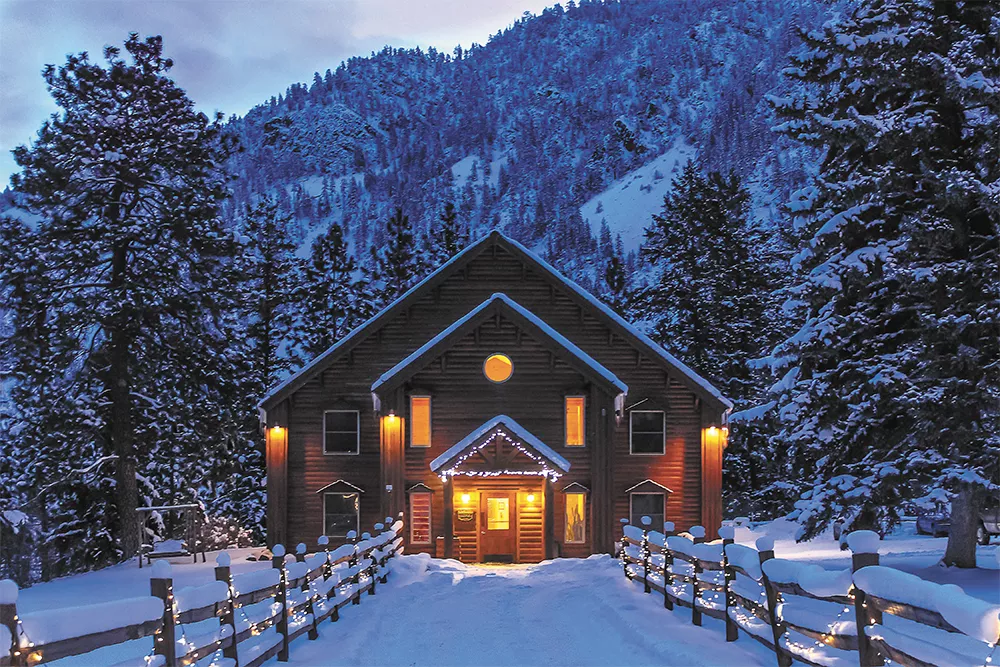 If you've overdone the downhill skiing or if the cold winter weather is irritating your arthritis, head east to Quinn's Hot Springs Resort, 145 miles from Spokane, for mineral hot-tub soaks, hearty Montana food and miles of hiking in the adjacent Lolo National Forest.
Miner and Irish immigrant Martin Quinn would be proud to see the frolicking that now goes on at the hot springs he laid claim to in 1885. Quinn, who literally stumbled upon the springs, knew a good thing when lowered his tired body into the soothing water. Quinn eventually married, and he and wife Fannie built a house, guest cabins, bathhouses and a dance hall on the property.
Six natural soaking pools vary in temperature from 60 to 106 degrees and contain a soothing blend of minerals like silica, sulfate, magnesium, sodium, potassium and iron. Pools are chemical-free and constantly flowing. One of the historic cabins was converted to a massage suite, and three certified therapists are on hand for appointments.
The Harwood Restaurant serves steak, seafood, chicken, duck and even a wild game meatloaf. Quinn's Tavern is a lively spot with a pool table, weekend karaoke or a live band, an assortment of domestic and international beers and more than 100 different varieties of wine.
Sprawling across 100 mountainous acres in Paradise, Montana, Quinn's has accommodations that can be as social or as private as you wish. From family- and pet-friendly cabins to luxury, adults-only lodge rooms and suites, the options work for a family reunion or a romantic getaway. Prices start at $145, and winter packages are available, too.
quinnshotsprings.com, 406-826-3150