Katherine Tuttle
Katherine Tuttle, MD, is the Executive Director for Research at Providence Health Care and Clinical Professor of Medicine at the University of Washington School of Medicine. Her recent research has focused on what she terms the "global pandemic" of diabetic kidney disease in an editorial published in the December 2013 New England Journal of Medicine. Her research on the subject earned a spot in the November 2013 issue of the respected journal. She's also a marathoner and a survivor of sudden cardiac death in 2012.
Tell us about your work.
My work entails overseeing the full spectrum of health research at our academic medical center, conducting my own research focused on translational studies in kidney disease and diabetes, teaching the next generation of physicians and scientists, and caring for patients.
I also hold national-level leadership positions with major governmental agencies (NIH, FDA, Veterans Administration) and professional societies (American Society of Nephrology, American Diabetes Association, National Kidney Foundation).
You sound amazingly busy. What's the most important aspect of your work — in the short term and further down the road?
The most important aspect of my work is the opportunity to serve by advancing knowledge that improves care of people in need of better solutions to serious health conditions. I am wholly committed to the Providence Mission of service to the poor and vulnerable, defined not only by socioeconomic status, but also by conditions of the mind, body and spirit.
What early life experiences made a difference in getting you to where you are now?
I was given exceptional gifts of education, opportunity and ability. And to whom much is given, much is also required. I was inspired to answer a call to service focused on need, compassion and social justice.
What do you enjoy most about your work?
One my greatest joys is meaningful achievement, whether it's a scientific breakthrough that improves the lives of many, or finding a simple solution to relieve the distress of a homeless patient at the House of Charity.
Why do you make the Inland Northwest home?
I grew up in the Northwest, but was away for many years through college, medical school, internal medicine residency, two sub-specialty fellowships (diabetes and metabolism, and nephrology), and early faculty positions. I lived all over the United States, from the West to East coasts and in between, but I always longed to return to the Northwest. None of the other places ever felt quite like home. I am very fortunate and grateful to have a career in academic medicine here.
What do you do for fun? Do you have a favorite book you've read recently?
The Book of Awakening by Mark Nepo inspires me to be a better person every day. I run for meditation and fitness. Since my work entails so much travel, a wonderful break is staying home with my husband, daughter, and dogs, cat and fish.
---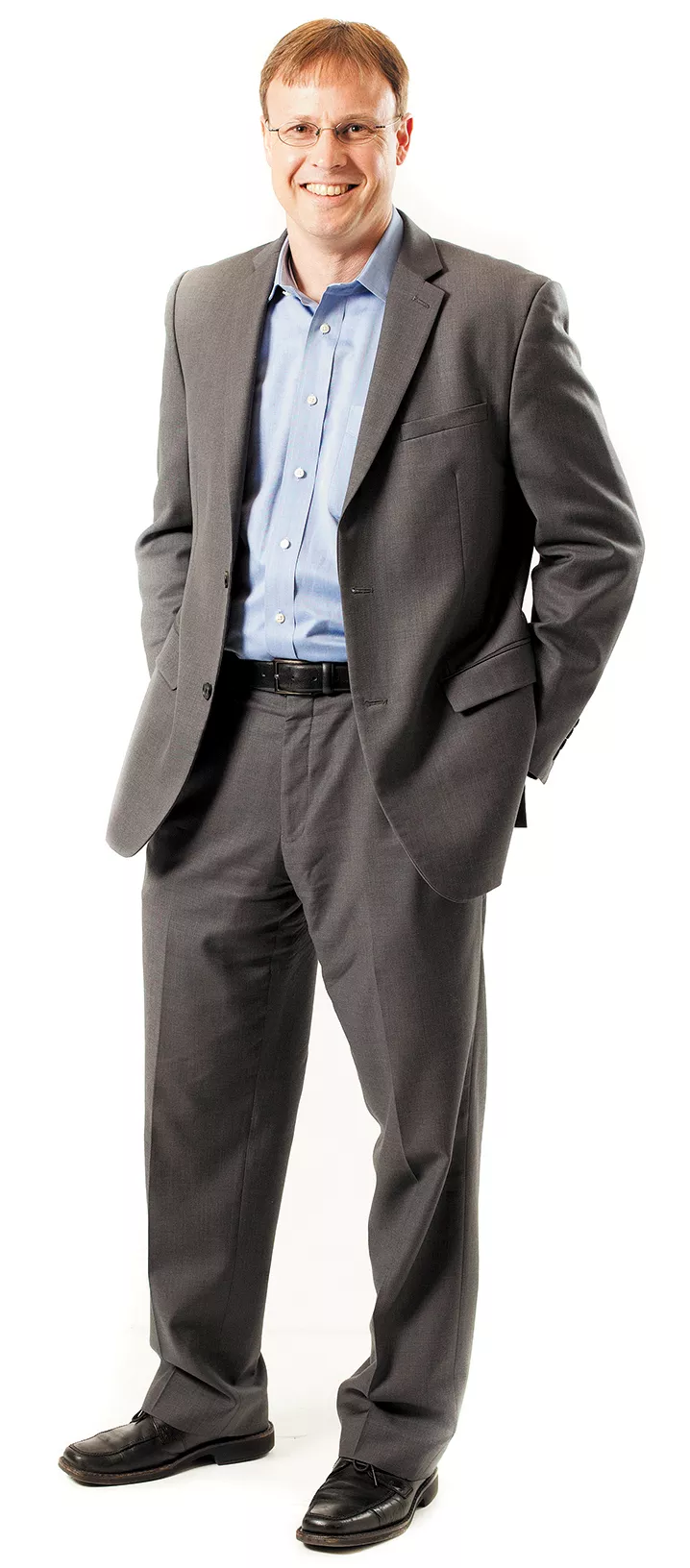 Jon Boyum
Jon Boyum is a thoracic surgeon at Rockwood Clinic who uses a highly specialized, minimally invasive approach for chest surgery. A graduate of the University of Washington Medical School, Dr. Boyum grew up in Ellensburg, attended Gonzaga University and returned to Spokane to be near his extended family.
Tell us about your work.
If you know someone who has had knee surgery or their gallbladder removed, it was most likely done with small incisions using a camera. Minimally invasive surgery has become standard in many types of surgery because patients do better, have less pain and can return to normal life in less time.
Chest surgery has been one of the last fields to adopt a minimally invasive approach ... [because] the operations are difficult to perform and it is very hard for practicing surgeons to learn without specialized training. For this reason, only 10 to 15 percent of thoracic surgeons across the country are able to perform minimally invasive surgery in the chest. I was fortunate enough to be trained in these techniques, and routinely do surgeries through small incisions that would normally require a large incision, including spreading and sometimes breaking the ribs.
What's the most important aspect of your work — in the short term and further down the road?
Lung cancer is the leading cause of cancer death in the United States. More people die from lung cancer than colon, breast, prostate and pancreatic cancer combined.
Minimally invasive surgery is ideal for patients with early lung cancer. With this approach, patients can expect less pain, a shorter stay in the hospital and have fewer complications than patients treated with a large incision.
One of the things that I am really excited about is a new technique that we have started using to help with the diagnosis and surgical removal of lung cancers. The technique is called navigational bronchoscopy. It works by creating a 3-D computer map of the lung from a CT scan. This allows a camera to be guided to a spot seen on a CT scan using GPS, much in the same way you are guided by GPS in your car. The spot can either be biopsied or marked. We use markers that can be seen on X-ray, or a blue dye which stains the area. We have started using this technique during surgery, so that I can completely remove lesions that are typically to small see or feel.
What early life experiences made a difference in getting you to where you are now?
There is one experience in particular that sent me on the path to becoming a surgeon. I spent my first year of medical school as part of the WAMI (now WWAMI) program at WSU. As part of our program, every Tuesday I went to Lewiston with one of my classmates to observe and spend time operating with two surgeons. They probably wouldn't remember me, but I remember being with them when I had that 'a-ha' moment. I knew that this is what I wanted to do. It's funny how the right person at the right time can be so influential. I sometimes wonder if they had been dermatologists, that today I would be passionate about skin disease. Both my classmate and I went on to become surgeons.
What do you enjoy most about your work?
That most of the time it doesn't feel like work. In my field, medicine is a combination of technical work — surgery — and collaboration. I work with a great group of assistants, nurses and other physicians who all have one goal in mind: providing the best possible care for the patients. Patients place an enormous amount of trust in your ability to give them the best possible treatment. Living up to those expectations is one of the most fulfilling feelings.
Do you have a favorite/impactful book you've read recently?
A recent favorite is The Long Walk. It's an amazing survival story about a group who escape from a labor camp in Siberia during WWII and their trek to freedom.
---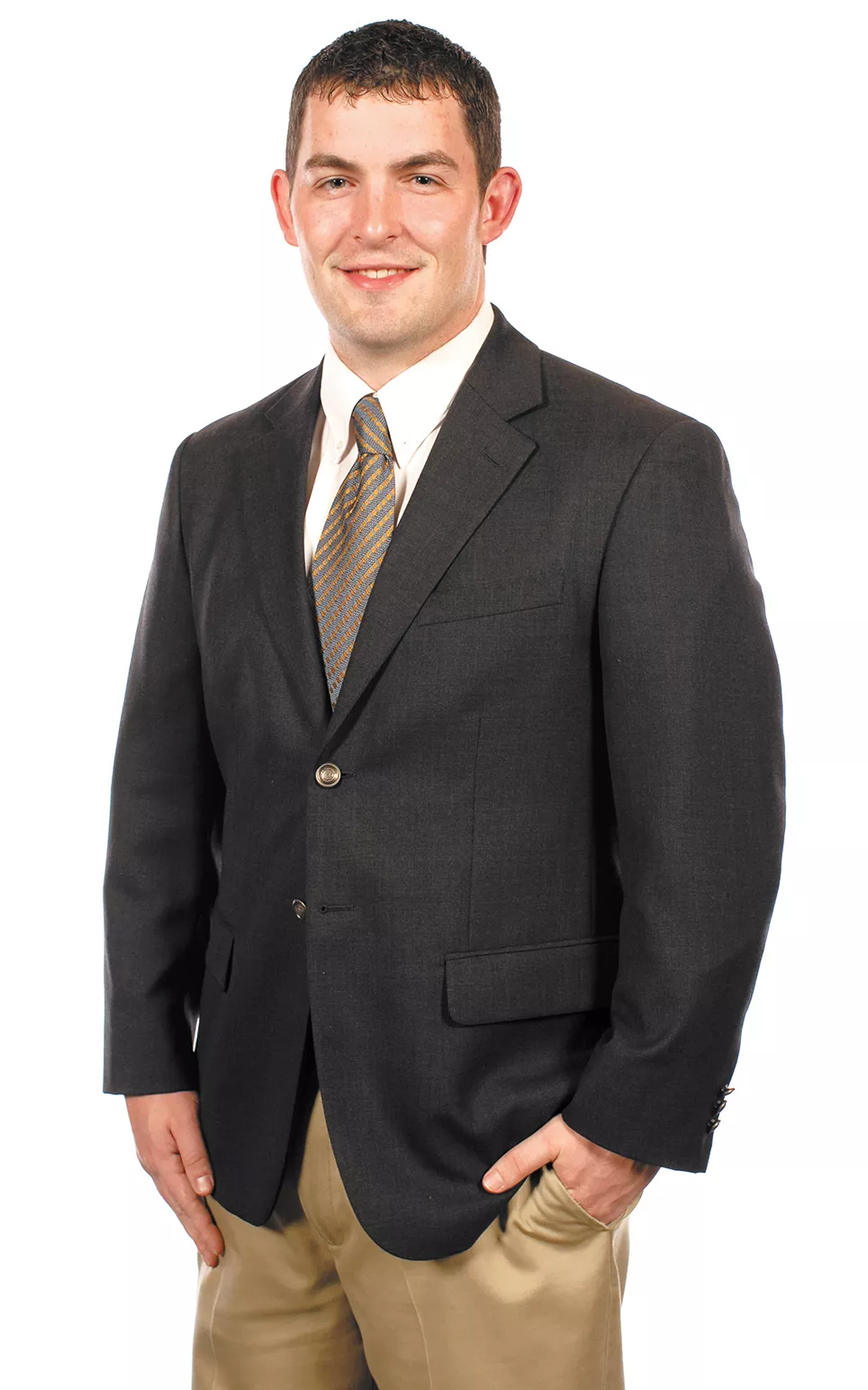 Joshua Neumiller
Joshua Neumiller is a Doctor of Pharmacy and Associate Professor at WSU and was recently named Editor-in-Chief of a national medical journal. In an editorial, he described a pivotal moment in his career — when a doctor informed him that he had diabetes. "I was a health care professional, yet what knowledge I had gained through my education seemingly went out the window at the moment I heard those words. It was a very humbling realization."
Tell us about your work.
I am currently on faculty in the Department of Pharmacotherapy in the College of Pharmacy at Washington State University... and a Certified Diabetes Educator. At WSU, I am an investigator on multiple clinical trials involving the care of people with Type 1 and Type 2 diabetes.
More recently I have taken over as Editor-in-Chief of the American Diabetes Association (ADA) journal Diabetes Spectrum. The ADA has a total of four journals, and I am the first pharmacist to act as Chief Editor of an ADA journal.
What's the most important aspect of your work — in the short term and further down the road?
Working with and educating people with diabetes is a passion of mine. My research and clinical duties allow me to interact with people and do what I can to help them understand their disease and take better control of their health. My role as editor of Diabetes Spectrum, which has an international readership, allows me to meet this goal in a different way — by working with the ADA and my editorial team colleagues to deliver timely education to diabetes educators and other health care providers across the country and beyond — to assist them in the care of their patients and clients.
What early life experiences made a difference in getting you to where you are now?
I knew from a young age that I wanted to be involved in science and health care — I just didn't know exactly where my specific interests would lie. At the age of 25, I was diagnosed with Type 1 diabetes. My diabetes diagnosis was a personal and professional turning point in my life. After benefiting from the care of many physicians, nurses and diabetes educators, I knew that I wanted to use my personal experiences with diabetes to help others.
What do you enjoy most about your work?
My editorial work is very rewarding. I have the privilege of working with a distinguished group of professionals from across the country that comprise the journal's editorial board. It is also an honor to serve an organization such as the American Diabetes Association (ADA).
Why do you make the Inland Northwest home?
I was born and raised in Spokane and love the Inland Northwest. I am a graduate of North Central High School in Spokane and Washington State University. Not only is the Inland Northwest my family's home — I am married with three children — I am very fortunate to be able to work with a number of national and international experts in diabetes on a daily basis who also call the Inland Northwest home, such as Dr. Carol Wysham, Dr. Katherine Tuttle and pharmacist and diabetes educator Keith Campbell.
---
Becky Doughty
Becky Doughty is the founder and program coordinator of Catholic Charities' Inland Northwest Transitional Respite Program, a unique and innovative program that provides transitional care for homeless people after they are discharged from the hospital. In 2013, she was a recipient of the Association of Community Health Nursing Educators' outstanding graduate student award.
Tell us about your work.
In the Transitional Respite Program, homeless men and women who are hospitalized can be discharged to our shelter-based medical beds. Respite provides them a safe, warm place to recuperate after illness or injury. These are patients who are well enough to be discharged to home, but still too sick to be back on the streets. As respite guests, they receive nursing care and are connected to needed resources such as mental health, drug and alcohol treatment, and housing. In addition to healing their bodies, we seek to encourage and empower them to begin rebuilding their lives.
What's the most important aspect of your work — in the short term and further down the road?
The most important aspect of my work is connecting with people who are marginalized, and treating them with dignity, compassion, and respect. Long-term, it is critically important to continue building Respite with community partners. Homelessness and its connection to health outcomes is a community issue, and must be addressed as such.
What early life experiences made a difference in getting you to where you are now?
I grew up watching my parents selflessly give their time and resources to anyone in need. I was encouraged to not look away from human suffering, but to reach out and do something about it. And from them I learned that wealth has nothing to do with money — that fulfillment comes from acting on compassion. These are messages that I pass down to my own children on a daily basis.
What do you enjoy most about your work?
The most enjoyable thing about working with the Respite Program is listening to the guests — really listening to them respectfully and without passing judgment. It is something that all health care providers should do more of, and it is so rewarding. Every person has a rich, complex history that is worth hearing.
Why do you make the Inland Northwest home?
I grew up north of town, and most of my family still lives in the area. My kids go to school in Spokane, and so this has remained home for me. I am connected to the community through Respite, and the wonderful people I work with at Providence, Catholic Charities, Volunteers of America and the WSU College of Nursing.
Any favorite books you've recently read?
I am in my last semester of class for my Ph.D. in nursing, so I haven't had much time to read for pleasure! Any spare time I have is spent with my kids and my French bulldog — they are my favorite people in the world.
Anything else you'd like to add about your work?
I encourage every person reading this to make an effort to volunteer at a local homeless shelter. It will absolutely change your life. ♦