PAY GRADES
Two bills aimed at reducing Washington's teacher shortage passed chambers in the state legislature last week, but neither bill addresses what many educators say is driving the shortage: low salaries.
House Bill 2573 and Senate Bill 6455, which passed in their respective chambers on Feb. 17, would require the state's Office of Superintendent of Public Instruction to develop an initiative to increase the number of QUALIFIED TEACHING APPLICANTS. One difference between the measures is that SB 6455 would allow retired teachers to become substitutes without hurting their pension benefits — HB 2573 would only allow them to be mentors to teachers or advisors to students.
The Washington Education Association said on its website that both bills only "nibble at the edges" of the teacher shortage, arguing that "increasing pay and respect for educators is critical to effectively addressing the shortages."
The original version of the HB 2573 did provide for an increase in teacher salary, but that portion of the bill was removed in committee. Both bills had public hearings scheduled in House or Senate committees this week. (WILSON CRISCIONE)
BODY CAMERA SHUFFLE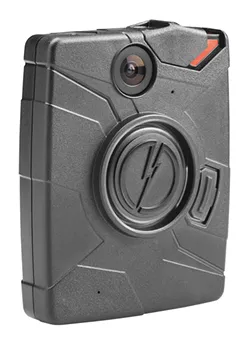 One of the most critically examined tools for POLICE ACCOUNTABILITY could see some restraints as a bill addressing police use of body cameras and what information can (and can't) be released to the public passed in the Washington House of Representatives on Monday.
House Bill 2362, which passed by a 61-36 vote, would bar law enforcement agencies from releasing images inside private residences (unless a crime is being committed), images of minors, dead bodies and/or "intimate body parts," including genitals and the female nipple.
The bill also requires agencies who have already or plan to implement a body camera program to establish policies addressing where and when an officer must activate the camera, but offers little in the way of how those policies should be crafted.
"HB 2362 doesn't set any substantive guidelines on department use of cameras, so individual departments will get to make their own rules, and will resist imposition of any statewide rules in the future," ACLU of Washington legislative director Shankar Narayan wrote in a letter ahead of the House vote. "Those being held accountable should not write the accountability rules — we need a statewide floor of minimum usage rules to hold law enforcement accountable and ensure that encounters are not selectively recorded."
Teresa Fuller, Spokane police public information officer, says the biggest benefit in this most recent iteration of proposed body camera rules, as far as SPD is concerned, is its restrictions on overly broad requests. SPD has received a request for all of Spokane's body camera footage. HB 2362 would require requesters to provide the name(s) of people in the video, an incident number and time and date of the incident.
The bill also would establish a task force to monitor best practices that would cease to exist in July 2019 when the bill expires. (MITCH RYALS)