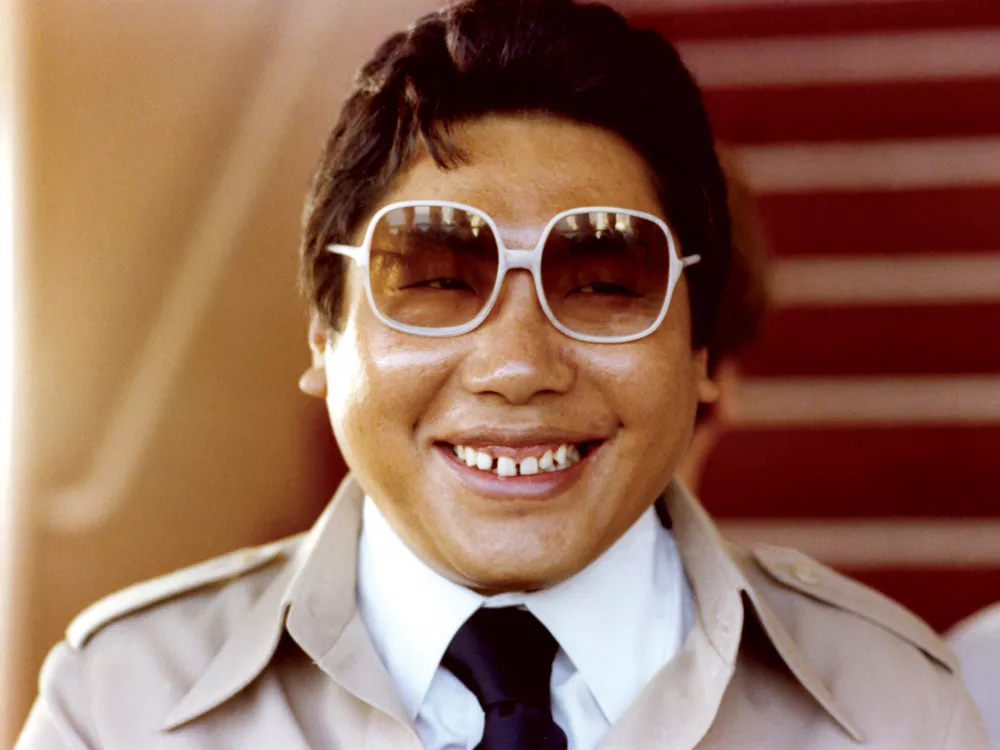 IN THE FAMILY
Magic Lantern | Thur, Feb. 2 | 6:30pm | Sat, Feb. 4 | 6:30pm
AMERICAN DRAMA
For being American, this is certainly not your typical Hollywood film. Two men are raising their young son until the boy's biological father dies in a car accident. The non-biological father loses custody, disintegrating all ties to the family he has come to know. Death is mourned alongside abandonment.
Painfully slow-paced, the movie makes a conscious effort to illustrate the mundane life of the main characters. In refusing to peddle melodrama, it succeeds in emulating a "fly on the wall" perspective for the viewer, making the situations tangible and oddly bolder. USA | 169 mins (Ethan Wolcott)
CRAZY WISDOM: THE LIFE AND TIMES OF CHOGYAM TRUNGPA RINPOCHE
Magic Lantern | Fri, Feb. 3 at 5:15 pm | Sat, Feb. 5 at 1:45 pm

MONK DOC
A Tibetan monk who escaped Chinese oppression in Tibet by walking for months to freedom, Chogyam Trungpa moved to America in 1970 and founded the first meditation centers in the United States. But not without controversy: Trungpa renounced his monk's vows to marry a 16-year-old, and he had a voracious appetite for alcohol and womanizing. And all the while, Trungpa immersed himself in the tail end of the hippie movement and nudged his students toward enlightenment. USA | 96 min (Joe O'Sullivan)
PARKED
Magic Lantern | Fri, Feb. 3 | 7 pm
IRISH DRAMEDY
Middle-aged Fred befriends 20-something Cathal. Fred is straight-laced and afraid of life. Cathal smokes dope and doesn't care what people think. Yet, something brings them together. Oh yeah, it's that they both live in their cars.
Cathal simultaneously gives Fred something to care about while teaching him how to let go. Whether it's giving him the role of a father figure or showing him the better way to wash oneself (not in a public bathroom, but the public pool), Cathal has a deep impact on his new friend.
This isn't a movie about an old wise man influencing a youth. It's actually the other way around — a man learning to love life again from a young friend. IRELAND | 90 mins (Joseph Haeger)
SEARCHING FOR SONNY
Magic Lantern | Fri, Feb. 3 at 7:15 pm and 9:15 pm | Sat, Feb. 4 at 12 pm
DICK DETECTIVE COMEDY
Elliot Knight is a 28-year-old pizza delivery guy whose 10-year class reunion sparks a quarter-life crisis. That is, until his high school friend Sonny Bosco goes missing and a string of unexpected events happens. This cheesy detective movie is one part murder mystery, two parts comedy. The acting is intentionally over the top. The characters are one-dimensional, and the humor is frat boy chic meets slapstick comedy. USA | 90 mins (Jordy Byrd)
WOMAN IN A SEPTIC TANK
Magic Lantern | Sat, Feb. 4 | 4:15 pm

BOMBASTIC MOC-DOC
This isn't your classic film-withina-film movie. But it's close. Film school graduates Jocelyn, Rainier, and Bingbong set out to make a controversial and grandiose movie cast in Philippines slums and the real-life Payatas dumpsite. Here, children go to the bathroom on the streets, starve to death, play in the trash, and get sold to pedophiles. The film teeters back and forth imaginatively. Much like in Groundhog Day, the same day or sequence is re-told with different actors, different children and different styles of cinema. Although repetitive, the film is by no means boring. PHILLIPPINES | 90 mins (JB)
THE MAN NOBODY KNEW: IN SEARCH OF MY FATHER, CIA SPYMASTER WILLIAM COLBY
Magic Lantern | Sun, Feb. 5 | 11:30 am

TRUE SPY STORY
As the director of the Central Intelligence Agency, William Colby was the man who knew too much. Vietnam, Cuba, government assassination plots, human mind control — Colby served as head spook through it all. And one day, after he was replaced by George H.W. Bush, he sailed off in his boat and never came back. This film, made by his son, tries to unpack who this man really was. USA | 104 mins (Leah Sottile)
A DRUMMER'S DREAM
AMC | Sat, Feb. 4 | 5 pm

DRUM GEEKERY
Assembled by drummer Nasyr Abdul Al-Khabyyr, some of the world's greatest percussionists gather at a drum camp in Canada for a week of non-stop music. Featuring Al-Khabyyr, Mike Mangini, Dennis Chambers, Horacio "El Negro" Hernandez, Giovanni Hidalgo, Raul Rekow and Kenwood Dennard, this movie has as much heart as it does rhythm. In between sequences of each man doing what they do best, director John Walker works in one-on-one interviews with each percussionist, letting the viewer in on the personality and passion of the men behind the kits. CANADA | 84 mins (Azaria Podplesky)
INUK
Magic Lantern | Sat, Feb. 4 at 8:30 pm | Sun, Feb. 5 at 4:15 pm

GREENLANDIC DRAMA
After losing his father at a young age, Inuit teen Inuk becomes a shell of his former self. Found wandering the streets at night due to his mother's alcoholism and one too many beatings from his stepfather, he is sent up north to a children's home. The home's owner, seeing that Inuk refuses to leave the world he's created beneath his headphones, asks her hunter friends to take her and the children on a trip, led by hardened polar bear hunter Ikuma. Along the way, everyone learns that they are much stronger than they think. GREENLAND | 90 mins (AP)
ADVENTURES IN PLYMPTOONS!
Magic Lantern | Fri, Feb. 3 at 5 pm | Sat, Feb. 6 at 4:30 pm | Sun, Feb. 7 at 11:45 am

DOCUMENTARY
Bill Plympton turned down Disney's offer of $1,000,000 to come work for them. Instead, he opted to continue drawing short movies about sex and violence. Adventures in Plymptoons! chronicles the career of the avant-garde animator from his childhood — drawing big-bosomed women for friends — to garnering more of a reputable career with an Academy Award nomination for the obscure short Your Face (1987). The most inspiring aspect of Plympton is the love he still has for animating. That is, he can't stop drawing things like a man's face morphing into indistinguishable forms, or pasties spinning so fast that they turn a man's hand into meat slices. USA | 85 mins (JH)