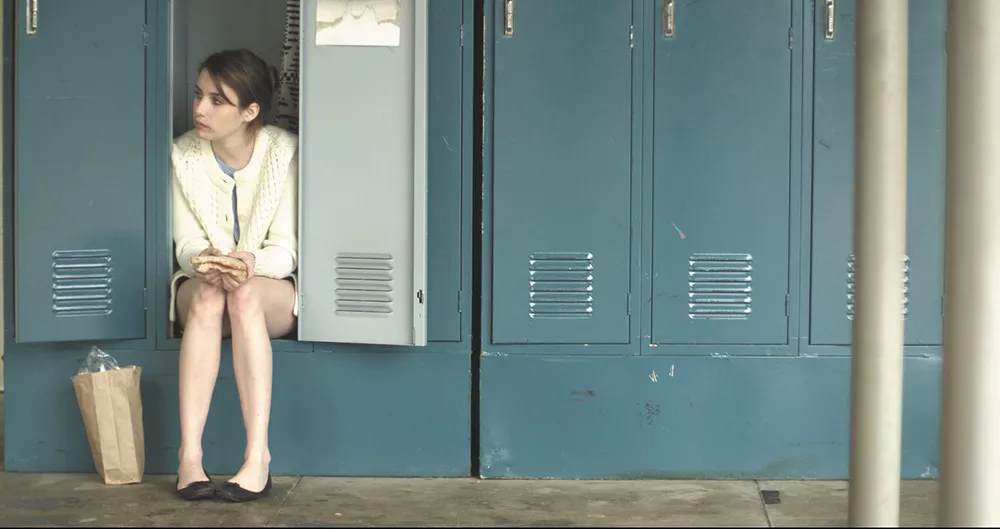 Impressively and exhaustingly everywhere in show business, James Franco is multitalented in a way that makes the rest of us feel inferior in the way we use our time.
And with an assortment of social media creepiness hitting the Internet recently (seminude selfies, stranger-danger messaging to teenagers), he's also unquestionably getting weirder.
Palo Alto highlights Franco's versatility, as both the author of the short stories the screenplay was derived from and as a leading actor on-screen.
Gia Coppola, of the famed Coppola family of screenwriters, directors and producers, adapted Franco's stories into the screenplay for the film, which she also directs. Coppola's debut reflects none of her inexperience as a director, but rather shows off her eye for photography and taste for artistically drawn-out scenes.
It's not overdone or packed with plot-changing action, but is relatable in the honest yet uncomfortable connection any viewer can make with teenage angst.
Without perpetuating the classic high school film's overexaggeration of stereotypes, the assortment of young characters from Palo Alto High School try on the shells of personalities and roles to discover where they fit in. They consistently seem unable to voice what they do or don't want, and their pursuits of rebellion often rub against one another in entanglements fueled by drugs and alcohol.
Teddy, played by young newcomer Jack Kilmer, is egged on by and often trails behind the eccentricities of his struggling, self-destructive friend Fred (Nat Wolff). Teddy, introspective and mostly well-intentioned, is on probation following a drunk driving charge. His friendship with Fred is destructive but alluring, difficult for Teddy to avoid.
The complexities of Fred's loose-cannon lifestyle are realized with a shock near the end of the film, through which his actions have ranged from intentional car crashes to instigated fights. He interacts with lonesome, promiscuous Emily (Zoe Levin), receiving sexual favors and self-satisfaction by blatantly taking advantage of her inability to say no.
Emma Roberts gives the most honest performance as April, both smart and known for her virginal innocence, but included in the party scene alongside her superficially annoying friends. Her home life, guided by a flaky mother and stoned father, offers little reason for ambition. She's frustrated, misdirected, simply reacting to the influences of characters in her life. Yet all the while she's genuinely likeable.
Franco plays Mr. B., April's soccer coach for whom she occasionally babysits. The boundaries of her relationship with her coach are blurred and overstepped, and she navigates an affair with him in a very honest portrayal of denial, eventually expressing interest in a man who can take her away somewhat from the frustrations of high school. Both Franco and Roberts manage to sidestep cliché in this student-teacher affair, and their interactions seem authentic under Coppola's direction.
Palo Alto is charged with the frustrated silence of adolescents who seem to act without meaning, unsure of the boundaries they want to construct in their lives. The stilted action leaves the viewer with sympathy for the characters who seem stuck within it. ♦