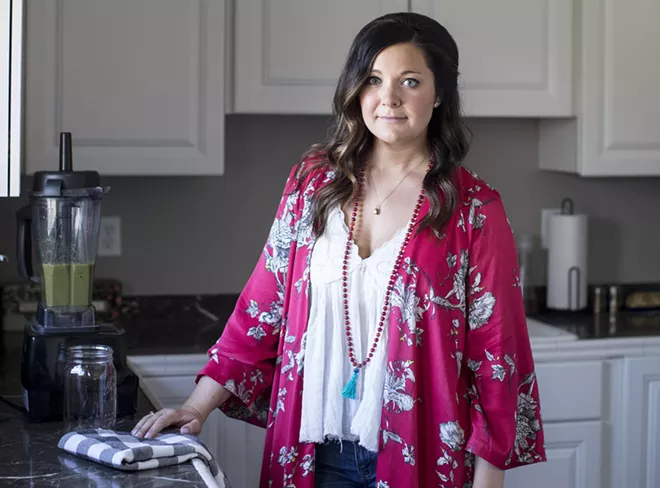 By RONI CARYN RABIN
© 2017 New York Times News Service
When researchers reported earlier this year that colorectal cancer rates were rising in adults as young as their 20s and 30s, some scientists were skeptical. The spike in figures, they suggested, might not reflect a real increase in disease incidence but earlier detection, which can be a good thing.

Now a sobering new study has found that younger Americans aren't just getting cancer diagnoses earlier. They are dying of colorectal cancer at slightly higher rates than in previous decades, and no one really knows why.
"This is real," said Rebecca L. Siegel, an epidemiologist with the American Cancer Society and the lead author of the current study, published as a research letter in JAMA, as well as of the earlier report. "It's a small increase, and it is a trend that emerged only in the past decade, but I don't think it's a blip. The burden of disease is shifting to younger people."
The study found that even though the risk of dying from colon and rectal cancers has been declining in the population overall, death rates among adults ages 20 to 54 had increased slightly, to 4.3 deaths per 100,000 people in 2014, up from 3.9 per 100,000 in 2004.
"This is not merely a phenomenon of picking up more small cancers," said Dr. Thomas Weber, who was not involved in the study but is a member of the steering committee of the National Colorectal Cancer Roundtable. "There is something else going on that's truly important."
No one knows what underlying lifestyle, environmental or genetic factors may be driving the rise in cases.
While rates of cancers tied to human papillomavirus, or HPV, have been rising in recent years, that virus causes cancers mainly of the cervix, back of the throat and anus, and scientists do not believe sexual behaviors or HPV are driving the increase in colon or rectal cancer (anal and rectal cancers are distinct).
Obesity, a diet high in red or processed meats and lack of physical activity are among the factors tied to increased risk, but new research is looking at other possible causes. Scientists are also exploring whether the colorectal cancers emerging in younger adults are different from those seen in older people — and whether they can be detected and treated with the same tools.