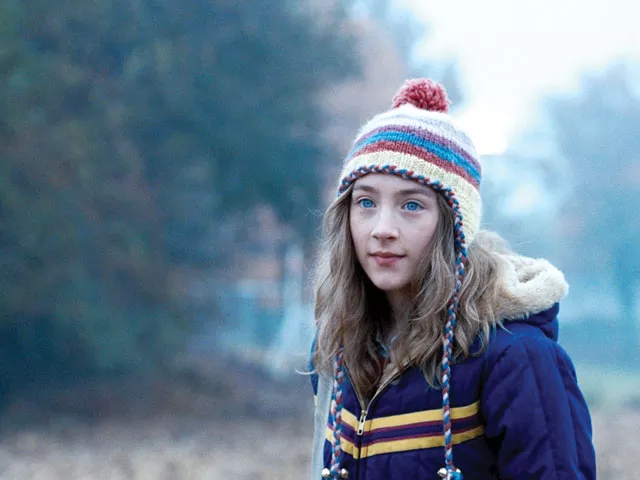 You'd like to think that director Peter Jackson, who's given us the Lord of the Rings trilogy and the King Kong remake, knew what he's doing when he took on The Lovely Bones. At least he was right about having a built-in audience: all the readers who made Alice Sebold's novel a huge hit.
But with the exception of a great performance by Stanley Tucci, the film is a misfire on just about every count. Readers are going to wonder why Jackson and his co-writers omit so many important scenes and downplay some of the characters. They'll be disappointed that Jackson has turned the film into something almost unrecognizable.
The novel is so dark that it wasn't obvious best-seller material. It's an unsettling story about the rape and murder of a sweet 14year-old girl. Then it follows her to a heaven-like place where she watches her grieving family deal with their loss, sees her killer go on with his life, and follows the cops as they try to find him.
Jackson strips away so much of the novel's essence that you wonder why he wanted to make a movie out of it in the first place. Maybe someday he'll go back to special-effects movies.
Oh, wait, this is a special-effects movie — one that's so over the top (giant ships in giant bottles!) that it's laughable. It makes some sense for the film to contain a few fantasy scenes, as we're supposed to be seeing young Susie's new "perfect world." But everything there is so psychedelic, it looks like a set from the old Monkees movie Head.
Saoirse Ronan, the young Irish actress playing Susie, lets her expressive blue-gray eyes tell us more than her words. But both Mark Wahlberg and Rachel Weisz, as her parents, suffer from truncated parts. We never get to feel the mother's grief or the father's love.
The creepiest sections of the story still work onscreen. The murder (the rape has been omitted) is shot in extreme close-up within cramped quarters, and Tucci, as the nasty Mr. Harvey, is absolutely frightening.
There's a nice dose of much-needed humor from Susan Sarandon as Susie's cigarette-smoking, pill-popping, boozy grandmother. And there's a cool little Hitchcockian cameo by Jackson as a man holding a movie camera in a camera shop.
But other than that, there's not much to recommend. The book's fans will be missing some of the best parts, and anyone who hasn't read the book will be wondering what is going on.