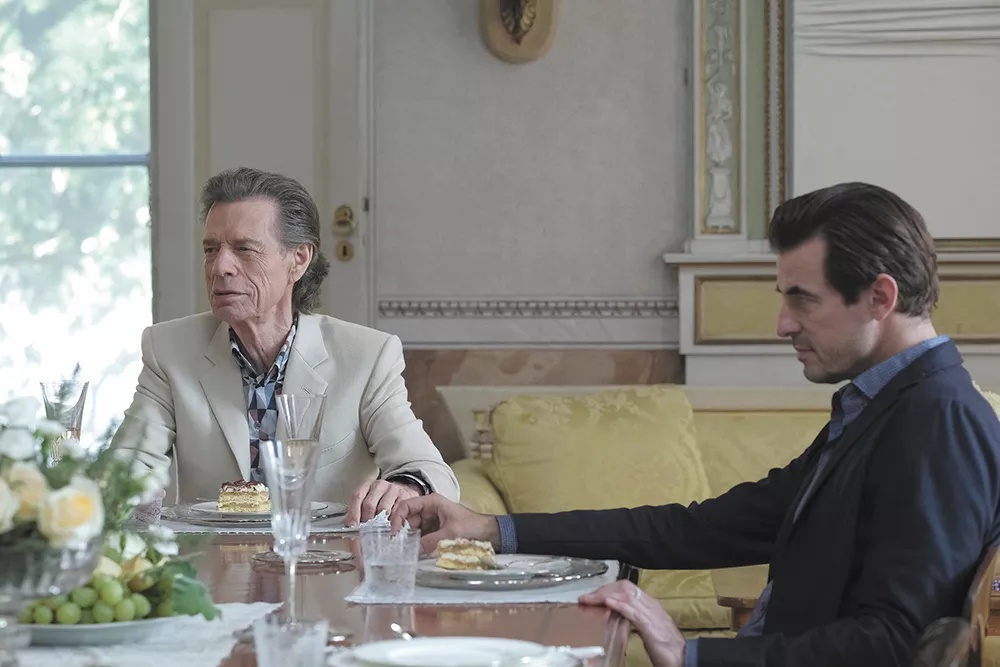 Movie theaters have gone dark, and in the coming months, independent and arthouse film distributors are going to be hit the hardest. It's too bad, because the spring was shaping up to be an intriguing movie season, with a schedule of festival favorites and the newest work from revered directors. If you're a film nut, add the following titles to your to-see list; either they'll start popping up on streaming platforms or will hit theaters in the coming months.
The Burnt Orange Heresy
Part heist thriller, part art-world drama, this is the story of an intellectual and critic whose scheme to steal a priceless painting goes predictably awry. The all-star cast includes Claes Bang, Elizabeth Debicki, Donald Sutherland and Mick Jagger in a rare acting role.
Enormous: The Gorge Story
A documentary about the Gorge Amphitheater and its journey from a modest winery to one of the Pacific Northwest's most revered concert venues, as well as the people who make it a regular destination point. It previously screened at the Spokane International Film Festival and was supposed to have a limited engagement at the AMC in April.
First Cow
Set in rural Oregon in the early 19th century, writer-director Kelly Reichardt's latest focuses on two men who hatch a scheme to steal milk from the only cow in the rugged territory. It has already garnered some of the best reviews of her career, and the film's distributor, A24, has announced it will "relaunch" the film in theaters once the threat of the virus goes away.
Never Rarely Sometimes Always
Eliza Hittman's topical, neorealistic drama won a top prize at this year's Sundance Film Festival, using mostly unknown actors to tell the story of two teenage friends traveling to New York for an abortion after one of them gets pregnant.
The Personal History of David Copperfield
Armando Iannucci, he of In the Loop and Veep fame, tones down his foul-mouthed political comedy for a gentle, PG-rated twist on the Charles Dickens classic. The film has already opened in the U.K. and received acclaim for its meta humor and colorblind casting.
Saint Maud
Another cerebral horror film from A24, who have become critical darlings of the genre with films like The Witch and Hereditary, this one about a young, religiously devout hospice nurse whose connection to a dying patient takes a sinister turn. Of the titles listed here, this was the only one slated for a nationwide release.
Sorry We Missed You
British director Ken Loach has been telling gritty, working-class stories for more than five decades now, and his latest is the portrait of a delivery driver whose family is struggling through a period of debt and turns to the so-called gig economy to make ends meet. It seems particularly prescient in these trying times.
True History of the Kelly Gang
A brutal, unforgiving look at fabled Australian gangster Ned Kelly and his criminal hangers-on, following them as they flee from authorities in the late 19th century. Director Justin Kurzel is best known for studies in violence like The Snowtown Murders and Macbeth. ♦