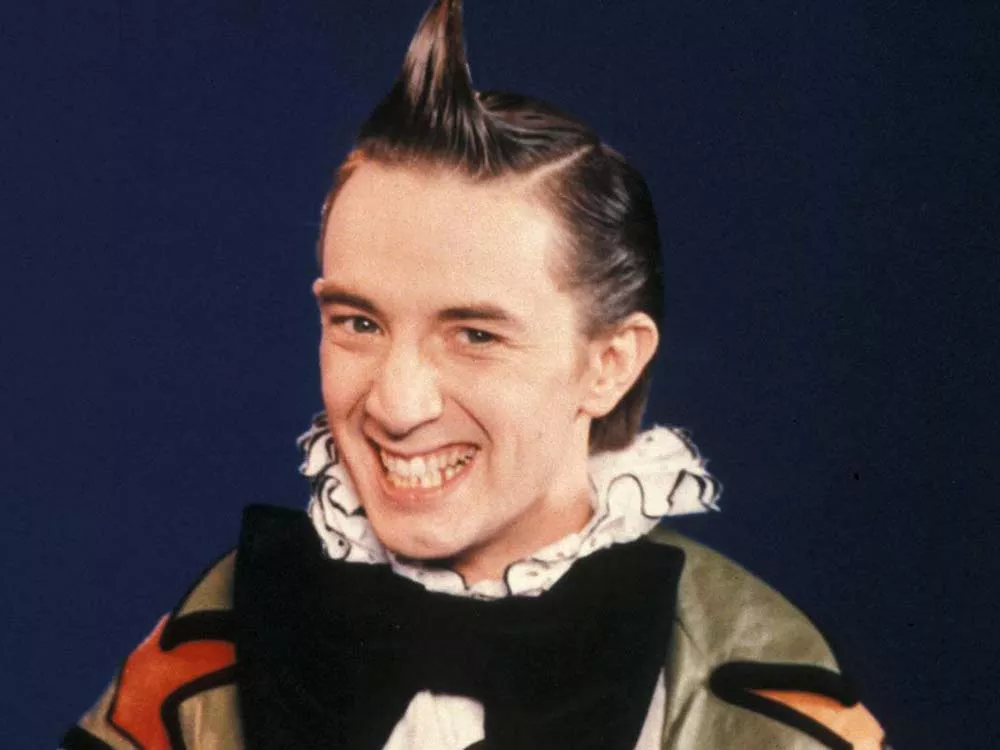 Martin Short is one of the funniest men alive. Granted, comedy is highly subjective. But throughout a career that has spanned over 30 years, Short has proven himself an incredibly versatile comic perform-er. As a sketch comedian on Canada's SCTV and later on Saturday Night Live, Short created some memorable characters. Arriving at SNL shortly after the departure of Eddie Murphy, Short helped bring back the comic energy that went missing with Murphy's absence. Murphy played an adult Buckwheat on SNL and Short brought Ed Grimley, a kind of disturbing, mentally ill, bizarro incarnation of Buckwheat's Our Gang cohort Alfalfa.
SNL helped launch Short into movies and other television shows. And while many of Short's films have, well, fallen short, his characters have made for some unforgettable performances.
Like Ned Nederlander (aka "Little Neddy Knickers"). Short played a former child star and member of the silent film trio The Three Amigos in the film of the same name. Short was the least famous of the stars in the film (the others being Chevy Chase and Steve Martin).
Or in the 1991 film Pure Luck, Short played Eugene Proctor, a hapless boob who wreaks havoc wherever he goes, but the ploy ends up working. In one hilarious scene, Short (as Proctor), who is allergic to bees, is stung while riding in a small airplane with his partner, played by Danny Glover. The camera cuts away from a normal-looking Short for a few moments after the bee gets him. Glover, looking disgusted, asks him if he's OK. The camera cuts back to Short — now swollen four times his size — as he says, "Fine. And you?" Never has anaphylactic shock been so funny.
Then there was Franck Eggelhoffer, the flamboyantly gay, nearly unintelligible wedding planner from the Father of the Bride films. Short's presence injects much-needed, manic energy into an otherwise formulaic, sentimental comedy.
As Jiminy Glick on Comedy Central's Primetime Glick, Short donned a fat-suit and lots of make-up to play a totally oblivious, narcissistic talk show host who, despite his lack of any redeeming qualities as a journalist, somehow manages to land interviews with major Hollywood personalities. Short's skill as the ultimate physical comedian was proven.

Martin Short performs Sunday, March 6, at 2 pm • Northern Quest Casino • $50-$60 • 18 • ticketswest. com • (800) 325-SEAT