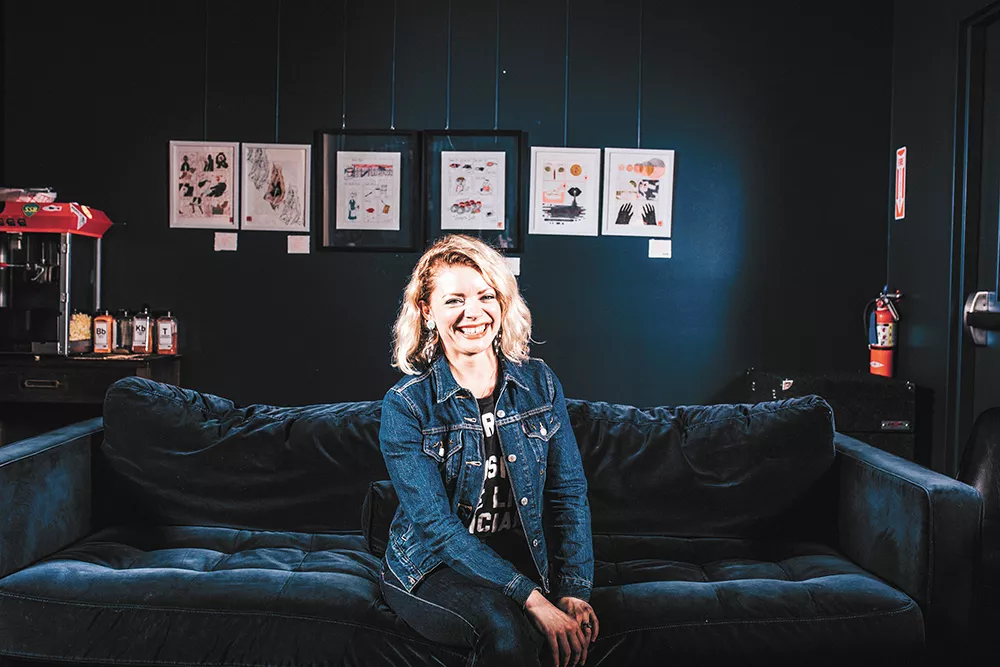 Jenny Anne Mannan has her hands in a lot of Spokane music, from organizing the monthly Northwest of Nashville hootenannies at the Bartlett to performing in bands like An Dochas and Prairie War. Mannan — 38, and currently focused on recording a solo album this spring — grew up in the music business, touring with her family's bluegrass band the Bullas before moving to Nashville in 1998 with her brother Luke. She spent years playing and recording in that music-industry town, and toured with bluegrass and country bands as well before moving back to Spokane nearly five years ago.
Mannan finds the music scene in Spokane since she returned to be remarkably open and collaborative, particularly compared to Nashville. "What I love about Spokane is that everyone has to be really scrappy in order to piece it together, whether they're full-time artists or promoters," Mannan says. "So everybody relies on each other more, and then I think there's more a place at the table for everyone."
And the more places there are for women at that table, all the better. In her career, Mannan always found the bluegrass community to be open for women promoting and booking events like the Telluride Bluegrass Festival, whereas in country music, women are working more "in charge of the hospitality, but not necessary [as] the decision makers."
Like other genres, most clubs Mannan played with country or bluegrass bands have been owned or run by men, but on the occasions a woman is running a venue, it's a welcome change.
"There's just a lot of things that are implied when someone is a club owner and unfortunately, there can be situations where promoters or club owners are — I hate to use the word sleazy — but yeah, that can happen, so there may be just guardedness [from artists]. Not mistrust exactly, but just being guarded," Mannan says. "As a female performer going into a club owned by a woman, you're a little more relaxed as a performer. There's just a feeling of, 'I know this is a person who cares about music and that that's primarily the focus.'"