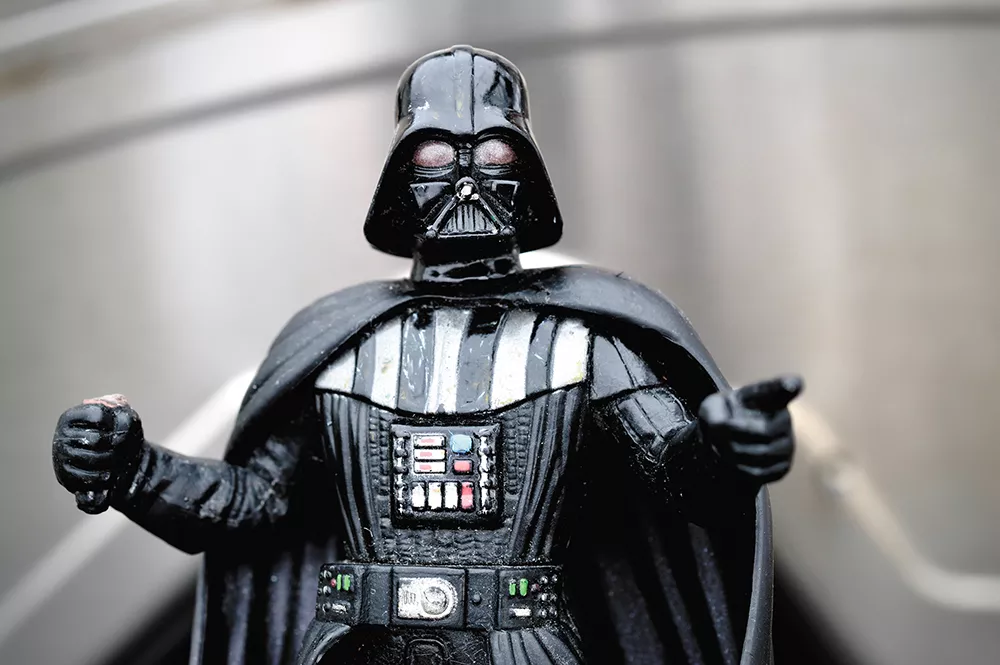 When I was 14, our family took one of those long family road trips across the United States.
But it wasn't the destinations that made the trip magical. It was the journey. It was companionship. Specifically, it was the massive box of Star Wars Expanded Universe books I had beside me.
I loved Star Wars so much that the year before I'd published a 123-page Phantom Menace parody — set in my middle school and featuring janitors fighting with push brooms — called Salk Wars.
An impossibly cool family friend (he's an adult but has an entire room dedicated to action figures!) loaned me dozens of Star Wars books — everything from The Courtship of Princess Leia to X Wing: The Bacta War. I didn't have the ability to shoot lightning from my fingertips, but I had a more powerful ability: I could read in the car.
My father would plead with me to look out the window at America: Look, son! Iowa!
Not now, Dad. The brilliant Adm. Thrawn is about ready to crush the New Republic.
Missouri!
Wraith Squadron just rescued an Ewok X-Wing pilot, Dad.
Amber waves of grain! Purple mountain majesties!
The glittering skylines of Coruscant, Dad! The endless oceans of Mon Calamari!
Some memories stick: hopping between moving subway cars in New York, the artifacts of the Smithsonian, watching my father harangue George Nethercutt about term limits in D.C.
And there's one in particular: While staying at a KOA campground in Wyoming, Chewbacca was murdered. The merciless alien invaders with the Yuuzhan Vong straight-up dropped a moon on his head.
Eighteen years later, America has changed. So has Star Wars. Disney has tried to kill the past, pretending like all those old Star Wars books never happened. But I know the truth. And I know that all it takes is a single spark — a boy with a box of books and a long memory, say — to light the fire of rebellion that will someday restore the New Republic.